Affordable Home Decor Gifts
Gift Guide: Sweet, Small Gifts For Under $10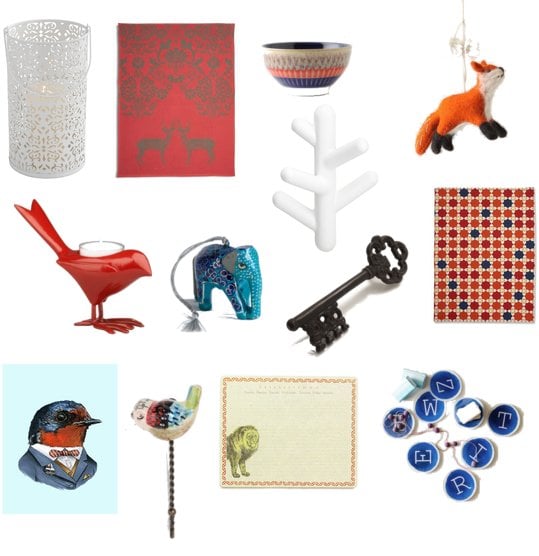 Whether you're looking for stocking stuffers or a fun white elephant gift, there are plenty of ways to give this holiday season without spending a bundle. From art prints to decorative bowls to tea towels, you can find something affordable for everyone on your list.
I've found plenty of fun favorites for your friends and family this holiday season. Start with the CB2 Red Chick Candleholder ($8) While it's inexpensive enough to scoop up an entire flock, decorating with even one will add a cute touch to a well-decorated mantel or an already established candlelit corner.
For those in your life who appreciate a well-earned beer, the Vintage Key Bottle Opener ($8) will keep them looking classy even if they're opening a bottle of Huber. Attach it with ribbon to a six-pack and bring it to the host of a holiday poker party.
I'm also appreciating the Moroccan flair in the Large Tile Poppy Kitchen Towel ($6). Use it to wrap another gift, or, fold it into the stocking of your favorite cook.
Loving one of the other gifts? Click on it to get your shopping started.