Decorating a small outdoor space presents many challenges. The furniture is often too big, too traditional, and too expensive. That's where your favorite affordable decor megastore comes in. Ikea has a surprisingly wide range of outdoor living solutions that are small, stylish, and refreshingly modern. Keep reading for the inspiration and specific products you'll need to take your patio or balcony to the next level!
Put Down Flooring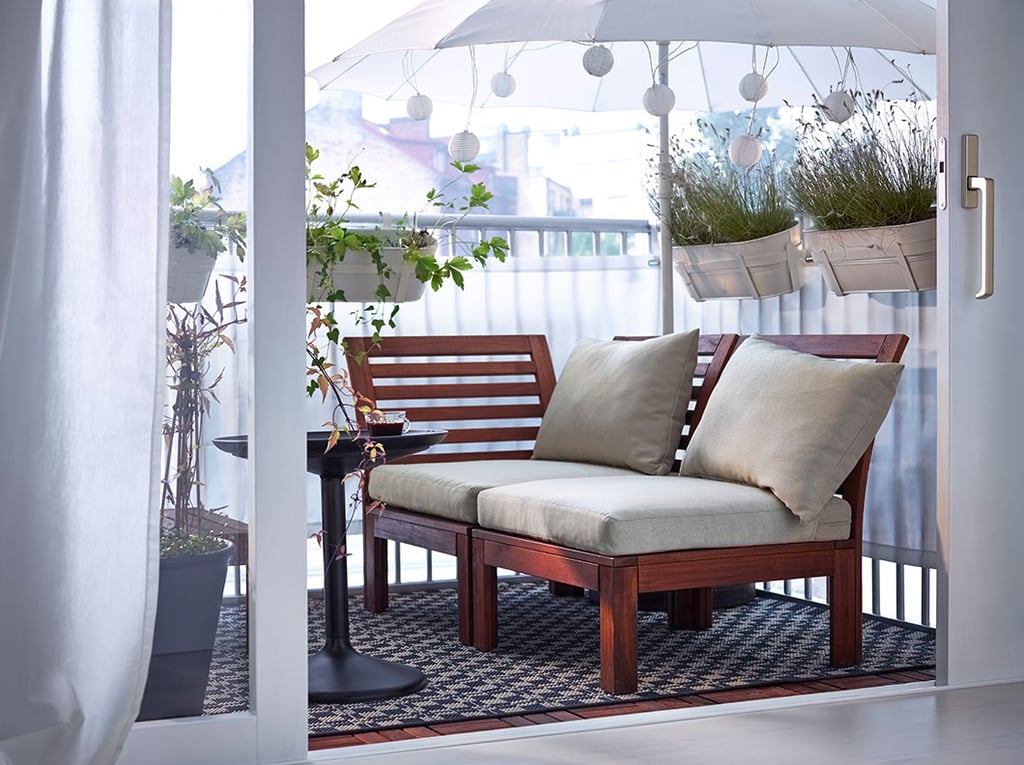 Give your small patio a more finished feeling with floor decking [1] ($35 for a pack of nine). Then, mix things up with a flat-woven rug [2] ($60).
Source: Ikea [3]
Hide Some Storage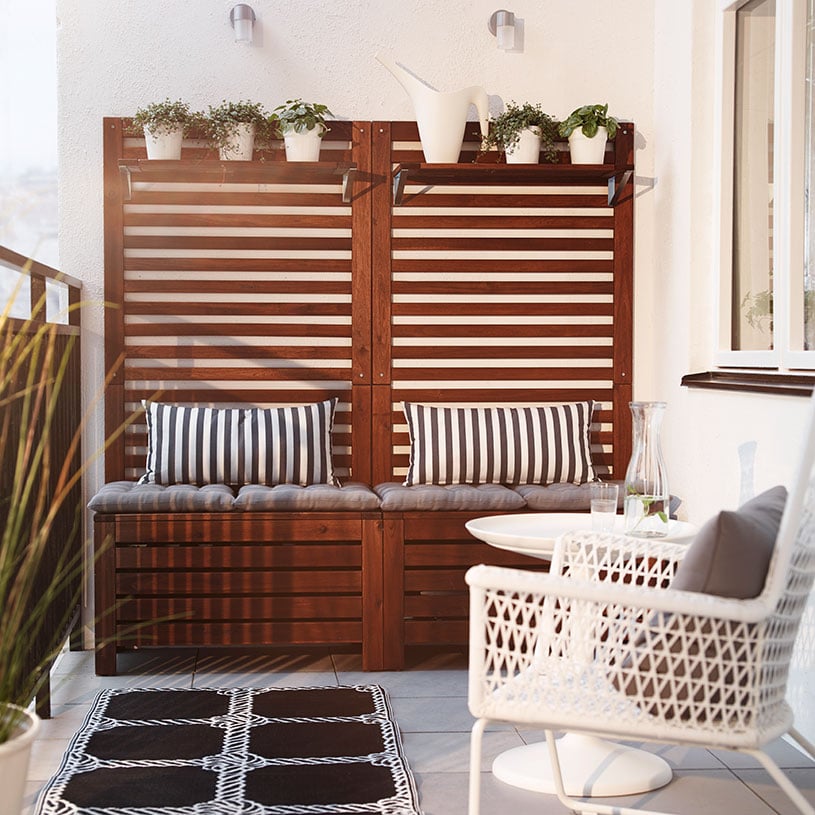 The Applaro bench panels [4] ($105) create seating and a place to store your blankets or extra goodies in a tight space.
Source: Ikea [5]
Secure Somewhere to Sit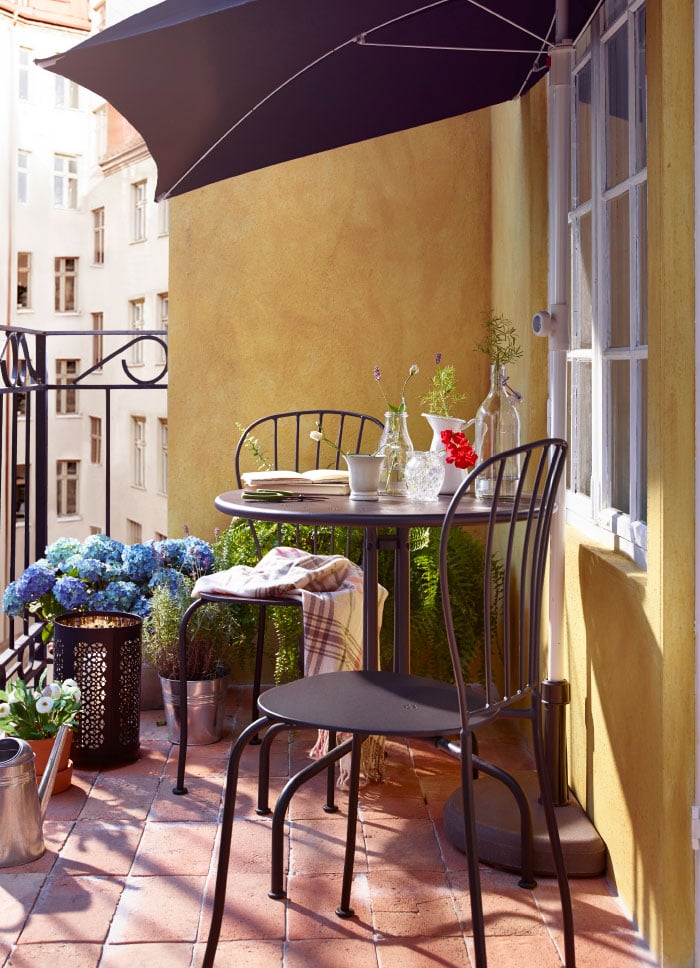 This table and chairs set for two [6] ($99) won't break the bank. Top it with rustic vases, including a bottle with a stopper [7] ($4) to give it a Provencal bistro feel.
Source: Ikea [8]
Pick a Color Scheme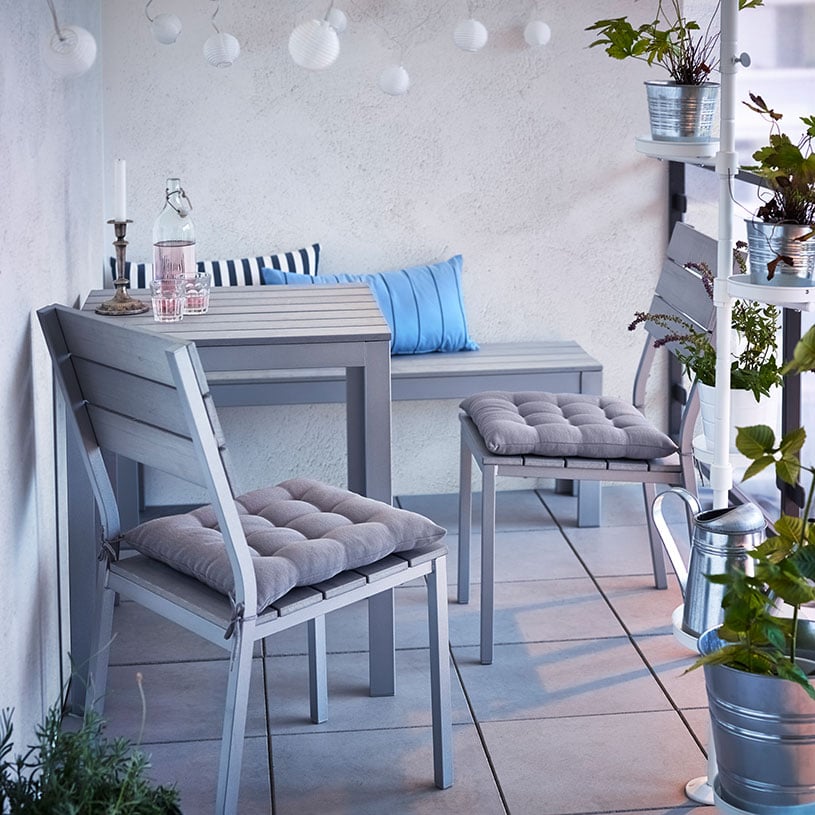 The Flaster chair [9] ($50), bench [10] ($75), and table [11] ($89) all come in a modern gray. The neutral and uniform color scheme creates a canvas that enlarges the space and draws attention to colorful details like pillows and plants.
Source: Ikea [12]
Define Your Dining Space
The paper ceiling light [13] ($20) defines the dining space and dresses the balcony up a bit. Who cares if the table is tiny?
Source: Ikea [14]
Add Playful Lighting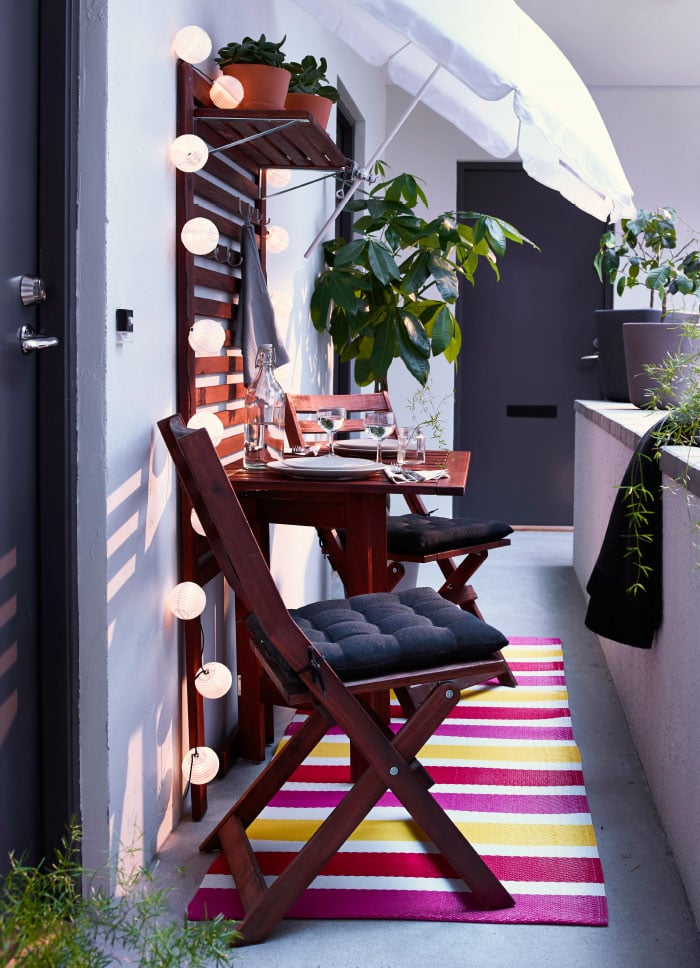 Ikea sells string lighting [15] for an affordable price ($5 for a pack of 12), so you can go crazy.
Source: Ikea [16]
Go Green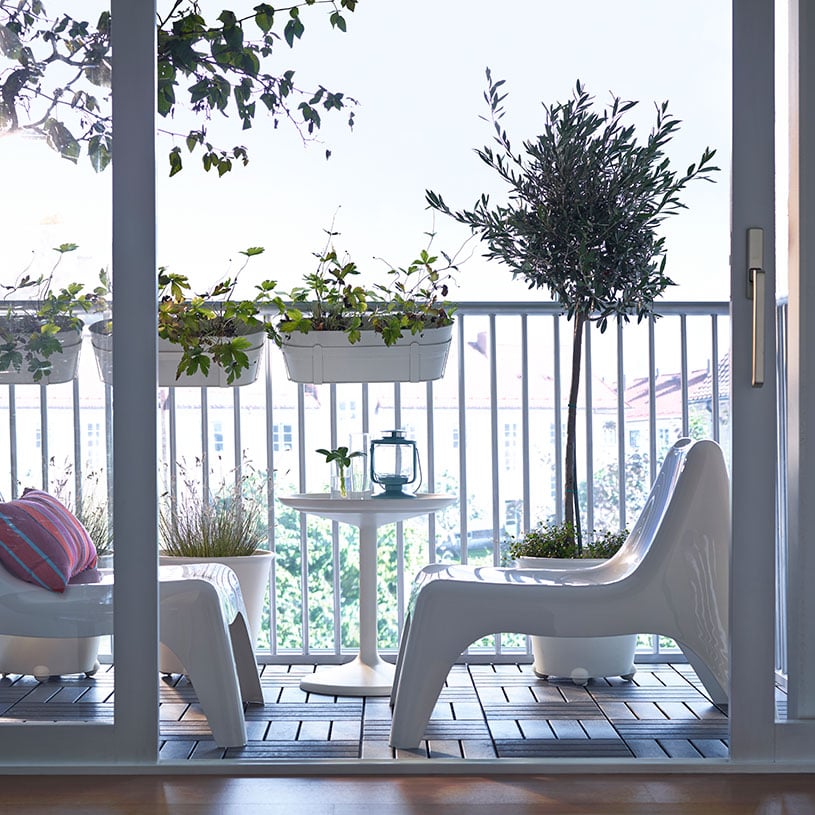 Turn your balcony into a garden with the help of Ikea's oversize self-watering plant pots [17] ($20). You can grow herbs for your kitchen!
Source: Ikea [18]
Amp Up the Coziness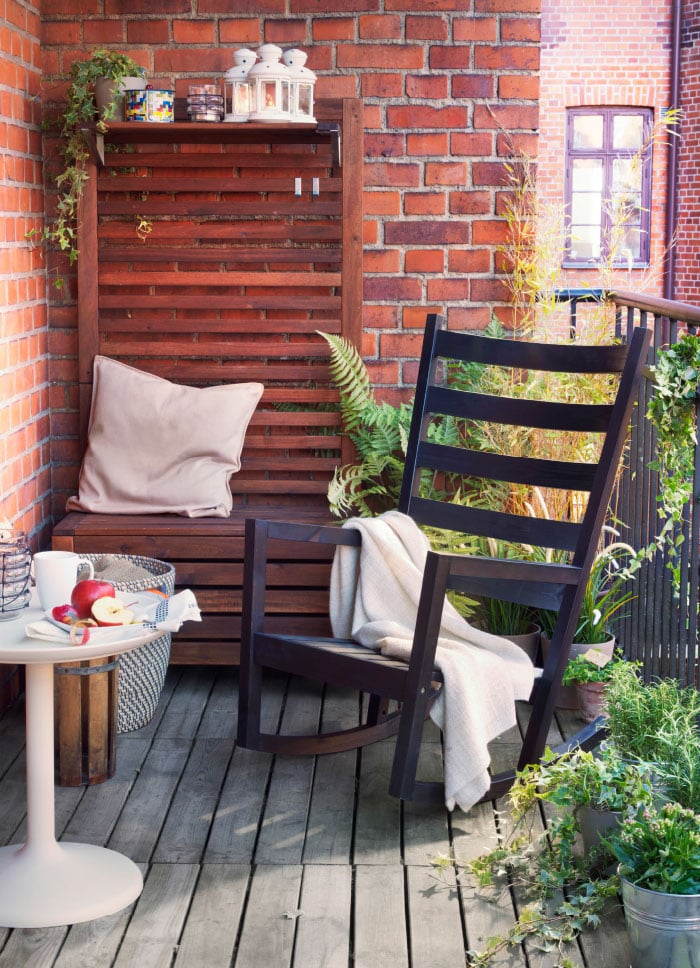 You don't need much space to fit a rocking chair [19] ($129) and throw [20] ($13). You'll be snuggling up with a good book even as the sun starts to set.
Source: Ikea [21]