Bird Decor
A Little Birdie Told Me . . .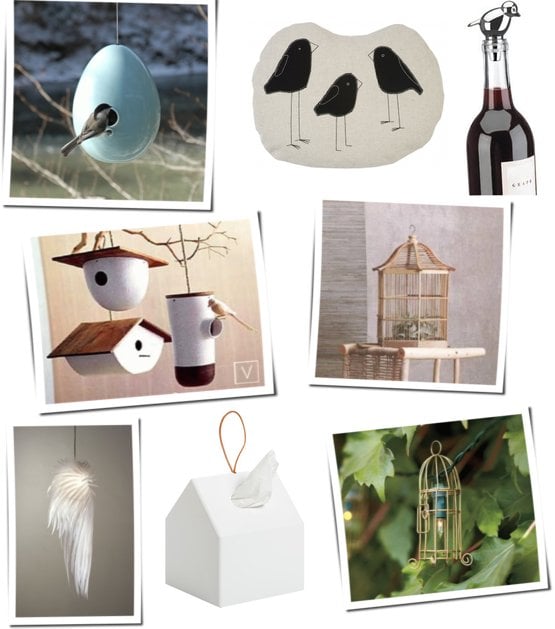 The bird motif has been around for some time and it doesn't seem like it's flying anywhere. Both modern and traditional designers continue to embrace the birds. For avian lovers everywhere, here are some fun pieces to spruce up your nest this Summer. Whether it's a traditional birdhouse or a decorative cage, these designs are sure to inspire the Audubon enthusiast in you and help an uninspired space take flight.

Branch out with these Wire Birdcage String Lights ($39) from Pottery Barn. The delicate, vintage-looking detail would make them an excellent addition to an outdoor space. If you're looking to incorporate just a touch of bird love into your home, consider this Perch Wine Stopper ($8). That little bird would look so cute perched on top of a bottle of your favorite vino. Shop the rest of this bird-inspired décor by clicking on the pictures above!