Brass Lighting That's Affordable
Our Secret Source For Affordable Urchin Pendants!
Nothing makes us more pin-crazy than statement lighting — and this dining room by Lauren Ranes is a prime example. A brass urchin chandelier is an item that's been on our decor lust list for a while now, but they can be prohibitively pricey.
Source: Mark Johann for Lauren Ranes Interior Design
This Zanadoo 12L Iron Chandelier by Arteriors is definitely an object of our affection, but for $1,920, it's a little out of reach. Imagine our delight (read: bat-crazy enthusiasm) when we finally discovered a version we could actually afford!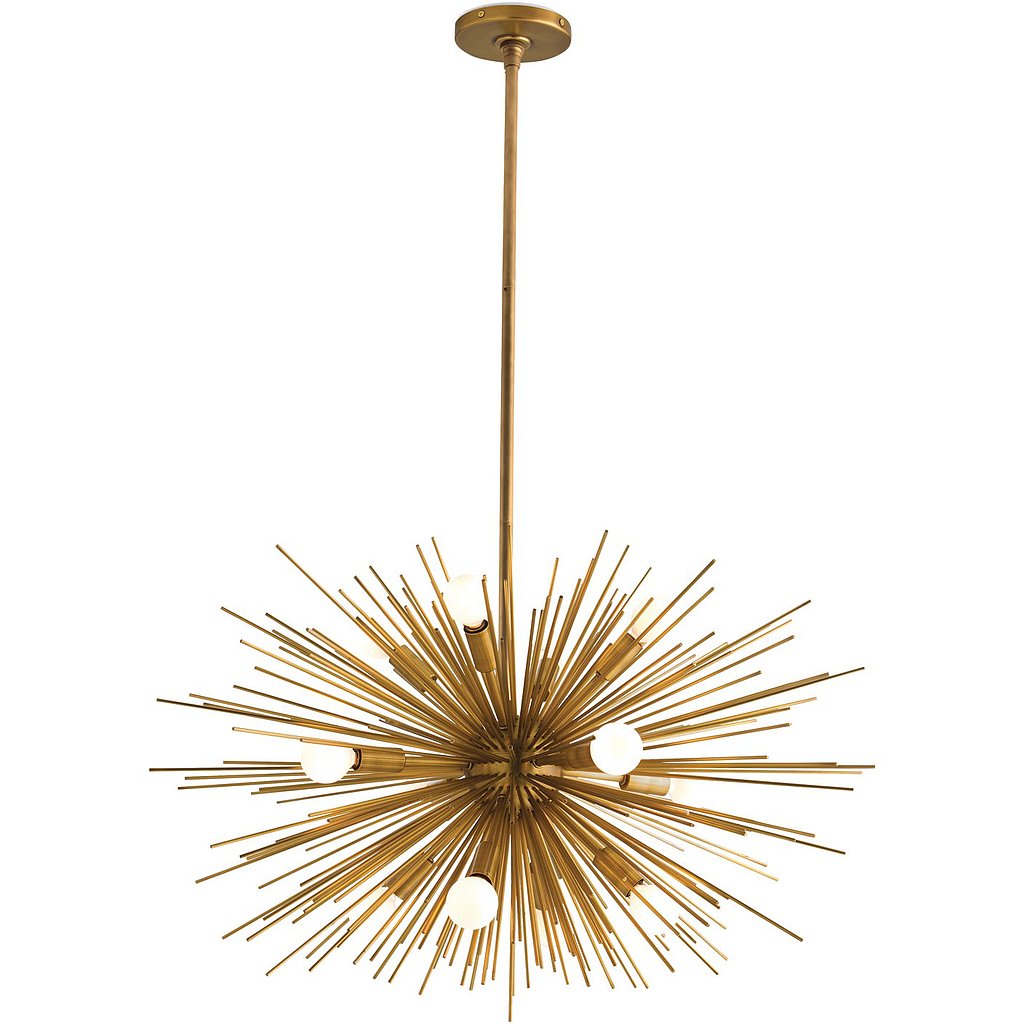 This Gold Urchin Chandelier Lighting is from Etsy! With a 28-inch diameter and 13-inch height, it's pretty substantial too. Oh, and did we mention the best part? It's $399! Yep, that's less than a quarter of the price of our prior dream chandelier — we think we'll take it.