Breaking Dawn Honeymoon House Casa em Paraty
Tour Breaking Dawn's Honeymoon Hideaway!
Any Twilight fan worth her salt will recall that newlyweds Edward and Bella spend their honeymoon on the Cullen's private island. And while I wouldn't consider myself a die-hard fan, I did wonder while reading the final book in the trilogy how the house would be represented on film. Well, I'll wonder no more: Robert Pattinson and Kristen Stewart are in Brazil shooting their Breaking Dawn honeymoon scenes as I write, and I have it on good authority that Casa em Paraty is the honeymoon house in question.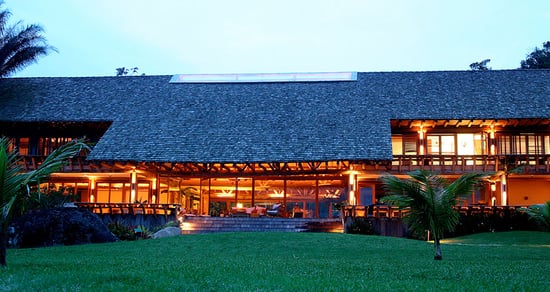 Located in a secluded area that can only be accessed by boat or helicopter, Casa em Paraty affords guests the type of privacy that a vampire like Edward Cullen craves, especially for an occasion such as his honeymoon. With soaring, lofted interiors and sprawling outdoor spaces, including 700 feet of private beach, it's definitely a spectacular destination for humans and vampires alike. Designed by Thiago Bernardes, the house is available for rent, though I'd get my reservation in now, before it's booked for the foreseeable future.
So is Casa em Paraty your vision of the book's honeymoon destination? Take the complete tour and then let me know!