Colorblocking Interior Design and Fashion
Still Can't Get Enough of: Colorblocking

Colorblocking is a trend that continues to catch my eye, both in interior design and fashion. There are so many creative ways to experiment with this look. Whether you're mixing colorful solids or choosing a piece that balances several colors without introducing a print, colorblocking can be an interesting way to emphasize the way colors interact with one another.
Keep reading for some of my favorite colorblocking examples from around the web this week!
Such a crafty way to add some pizazz to a pair of tired chinos. Find out how to make your own pair with this tutorial!

The bold sunset-inspired colors of the fireplace at the Saguaro Hotel are ideal for a cozy but stylish outdoor lounge.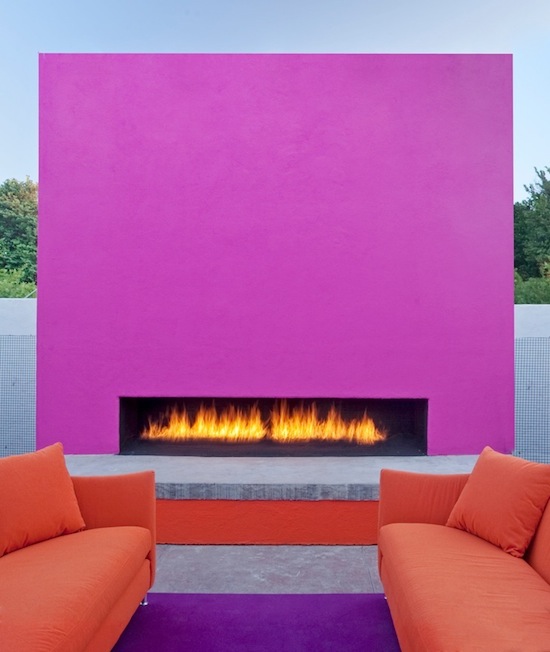 Loving this small journey through the color wheel as the pieces in her outfit progress from magenta, to red, and finally yellow.

Forget patterned runners, I'm completely taken with the elongating effect of pairing varying shades of fluorescent doors and columns with a boldly hued rug in this hotel's hallway.