Source: POPSUGAR Photography / Sarah Lipoff
If you're looking for a spot for storage that doubles as a cozy corner, this is the DIY for you. Pair a sturdy bench with versatile cushions so you can keep outdoor items safely enclosed while enjoying a new spot for relaxing. Using a curtain rod for hanging back cushions adds to the comfortable feel.
What You'll Need:
Scissors
Sisal rope or twine
Hot glue gun
Outdoor deck box
Pencil
Phillips-head screwdriver
Directions:
Cut eight eight-inch sections of sisal rope or twine so you have two for each top corner of the back cushions. Use a hot glue gun to secure them to the backs, working slowly to ensure the glue sets.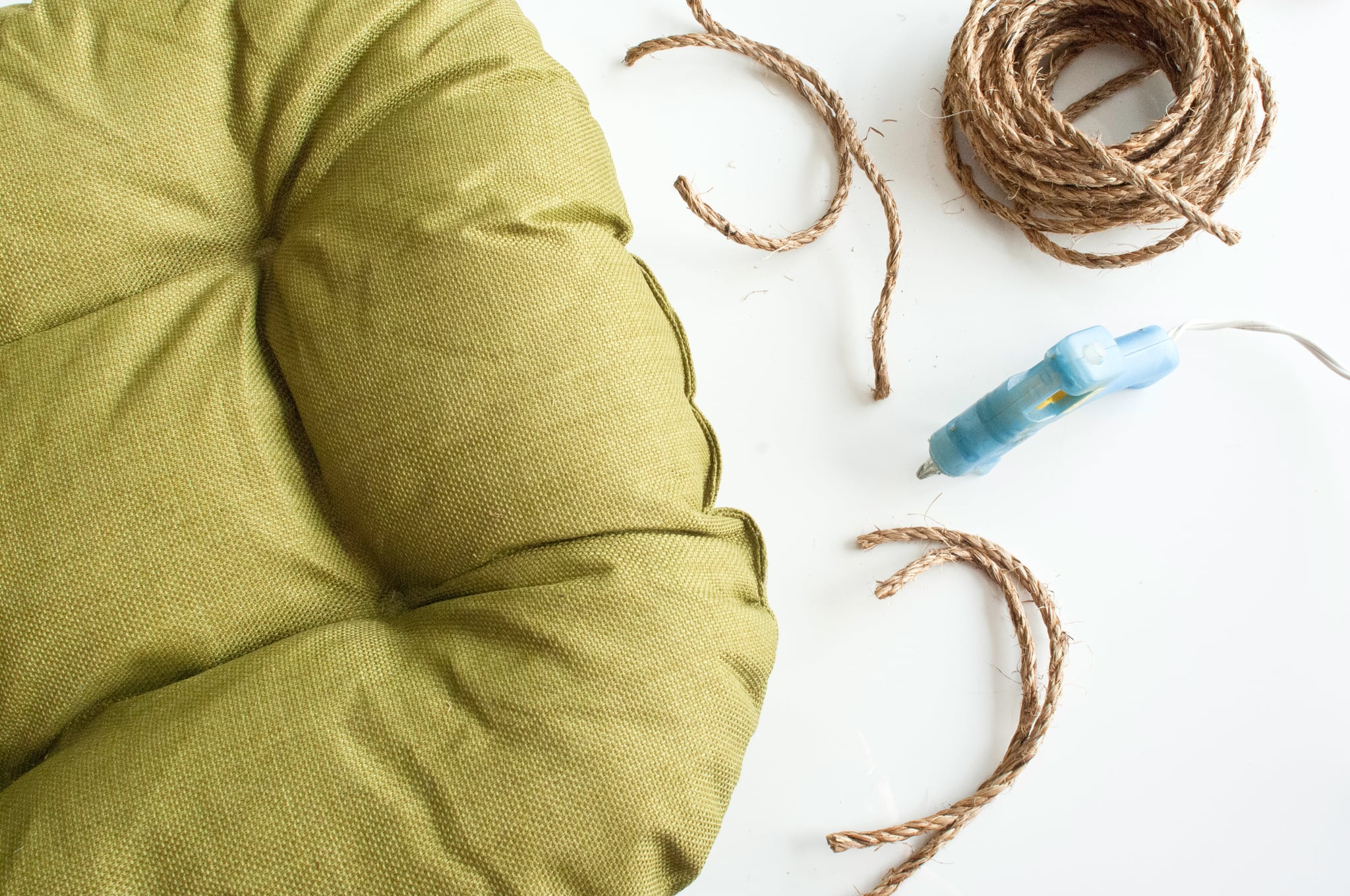 Position the storage bench in the spot that you're planning on setting up your cozy spot and then sit on the box, marking where the top of your shoulders hit the wall. That's where you should hang the curtain rod, which holds the pillows in just the right spot. Slide on your pillows and adjust as needed.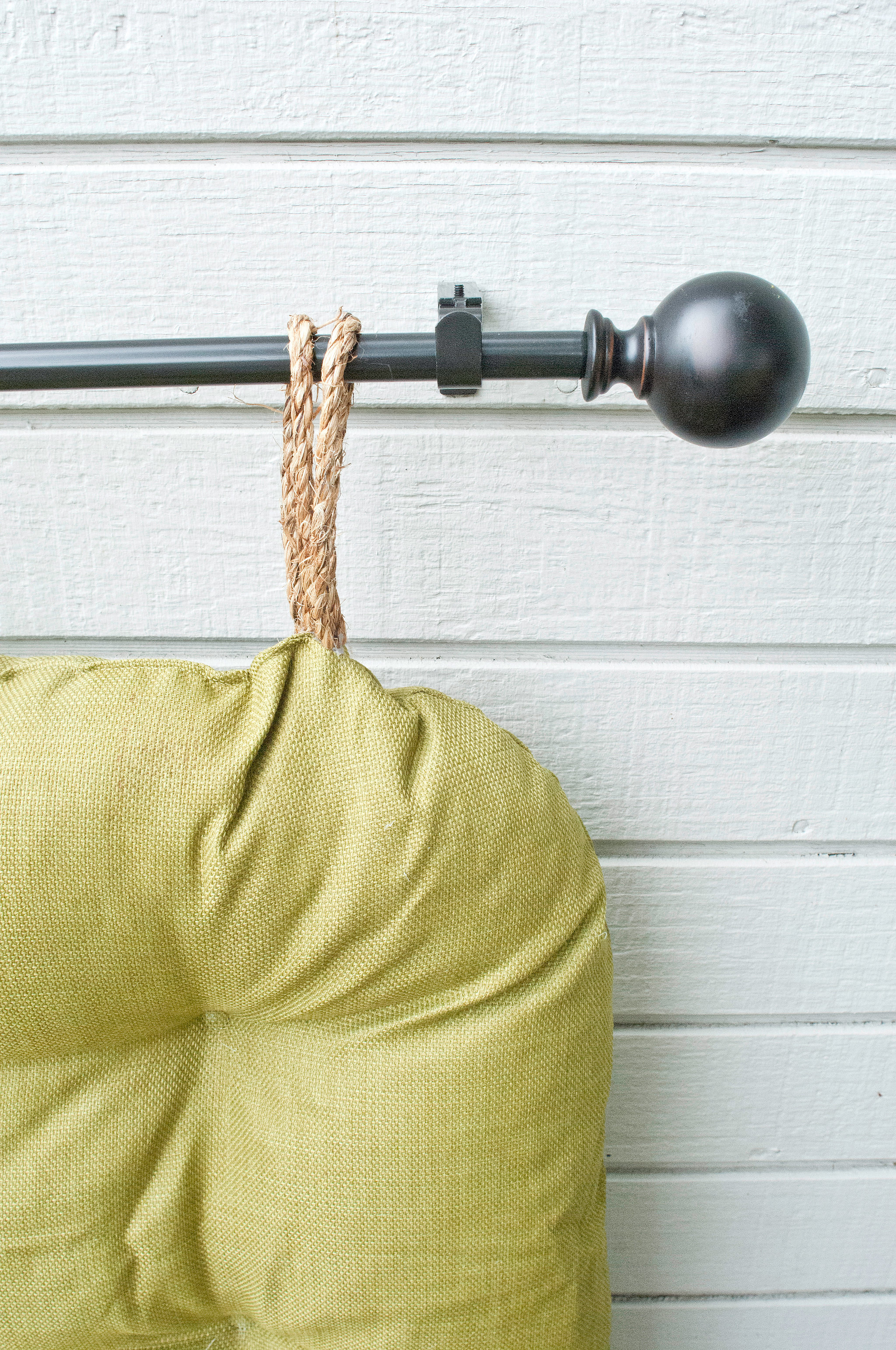 Cut two two-foot sections from the velcro tape and then position the bottom cushion on the bench. Peel and stick the tape to the bench and then match with the pillow, which will help hold it in place.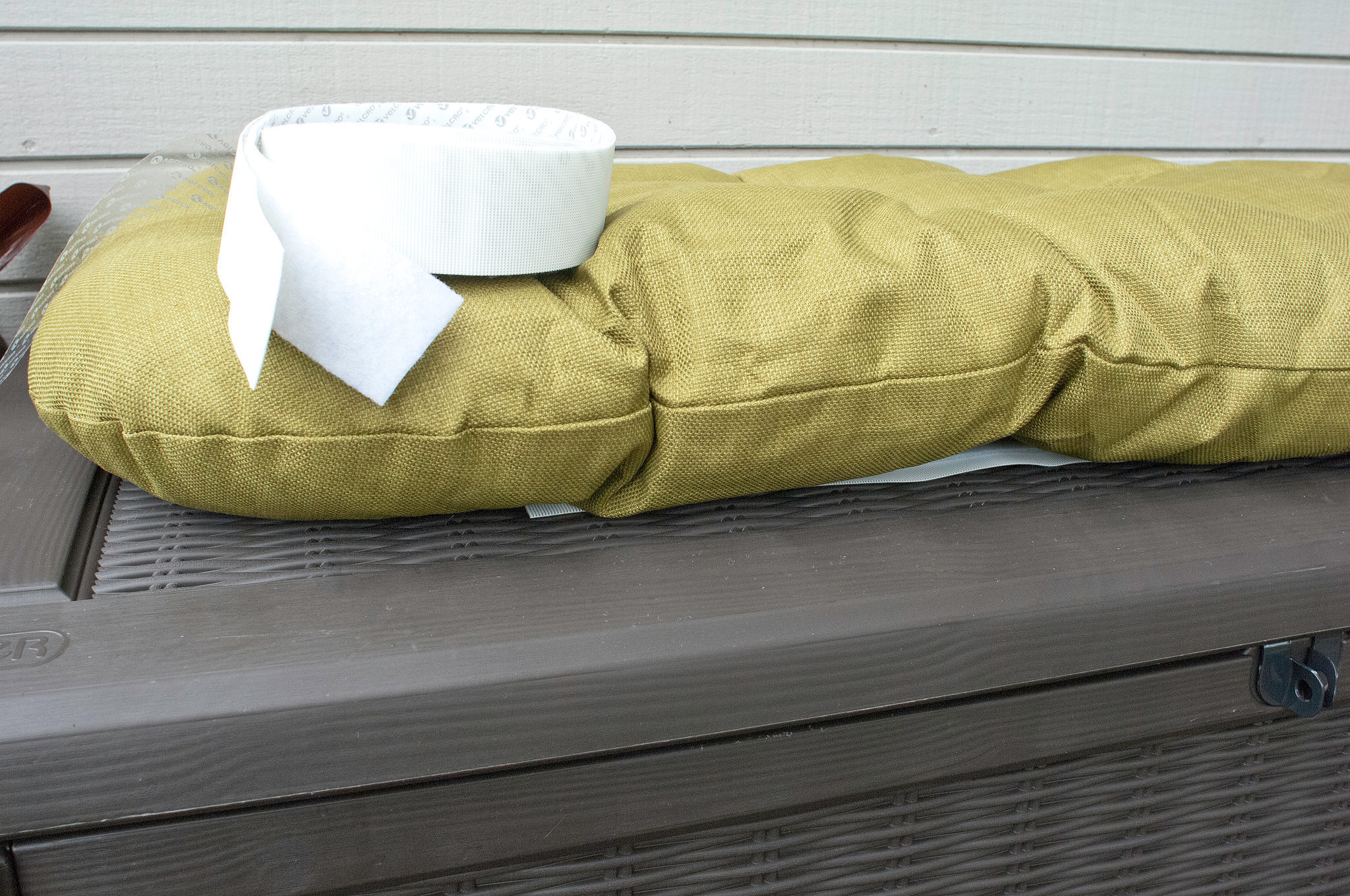 Your bench is ready to use! Finish with other outdoor items, like a plant stand that works as a side table and even a privacy trellis.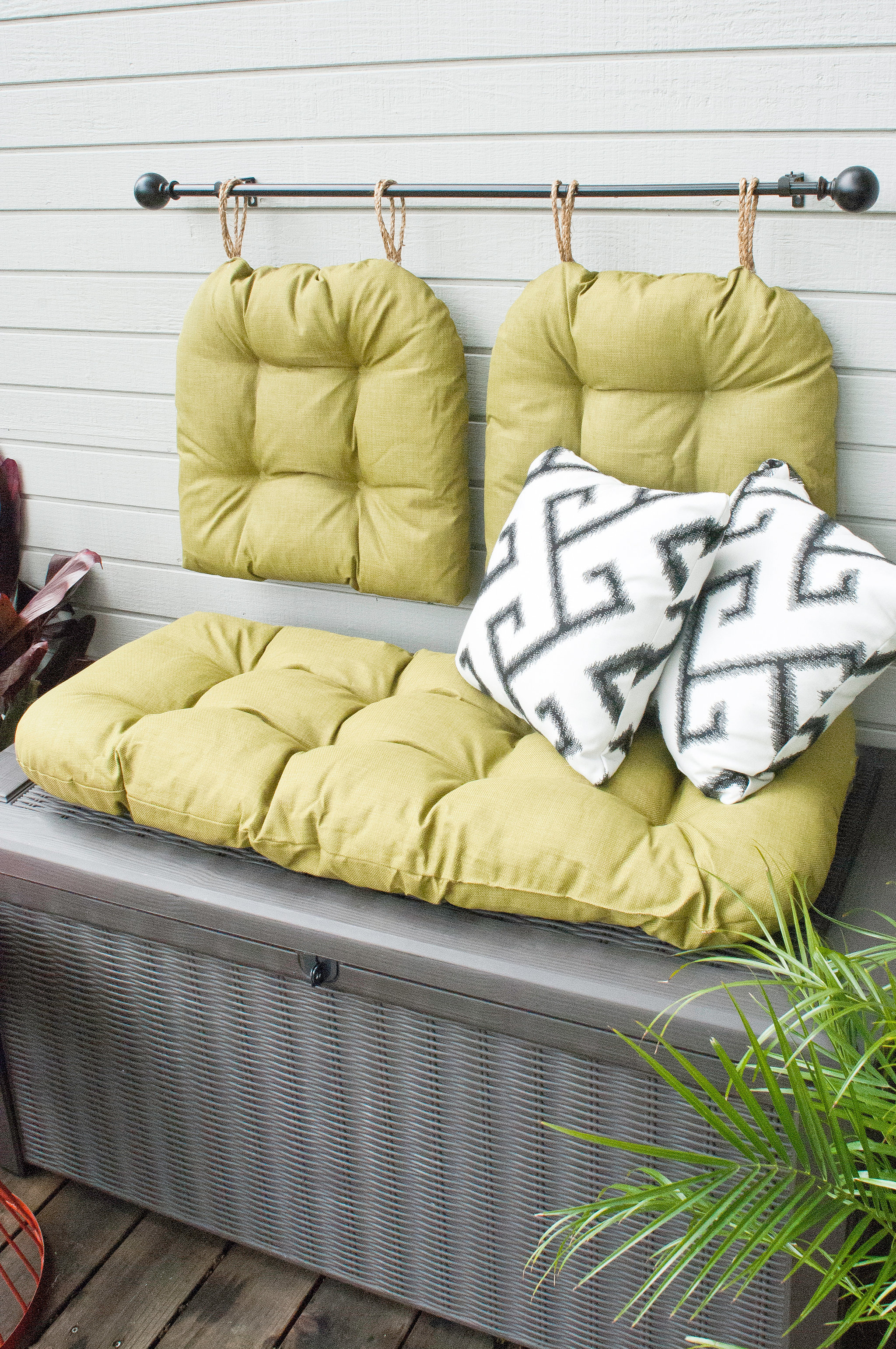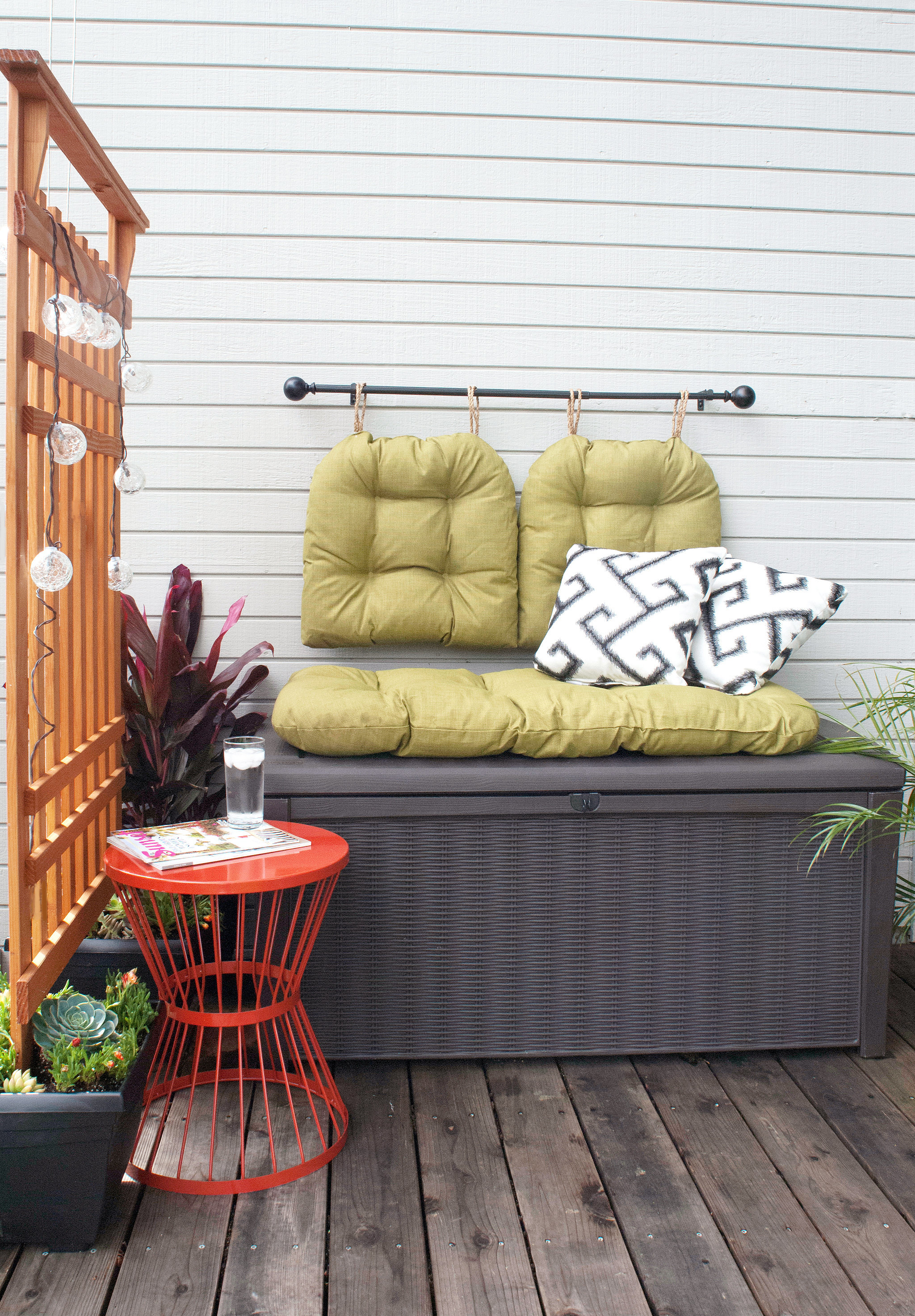 Image Source: POPSUGAR Photography / Sarah Lipoff