Source: POPSUGAR Photography / Sarah Lipoff

The transition of seasons is a reason for redecorating. That's why we partnered with Pier 1 Imports for this post.
Fall is like stepping into a big pumpkin pie. There's crisp leaves everywhere and you're willing to wait a little longer than usual at your favorite coffee shop for a festive drink, and it's time to add a touch of that feeling to your home. Give your space a personal adornment and a beautiful scent with a simple DIY that's ready to hang in only a few minutes.
What You'll Need:
Directions:
Start by rounding the garland and placing the serving tray in the center, forming so they fit together snuggly, nestling the tray. Remove the tray and then cut each rubber band and wrap and tie around the garland ends, securing the round.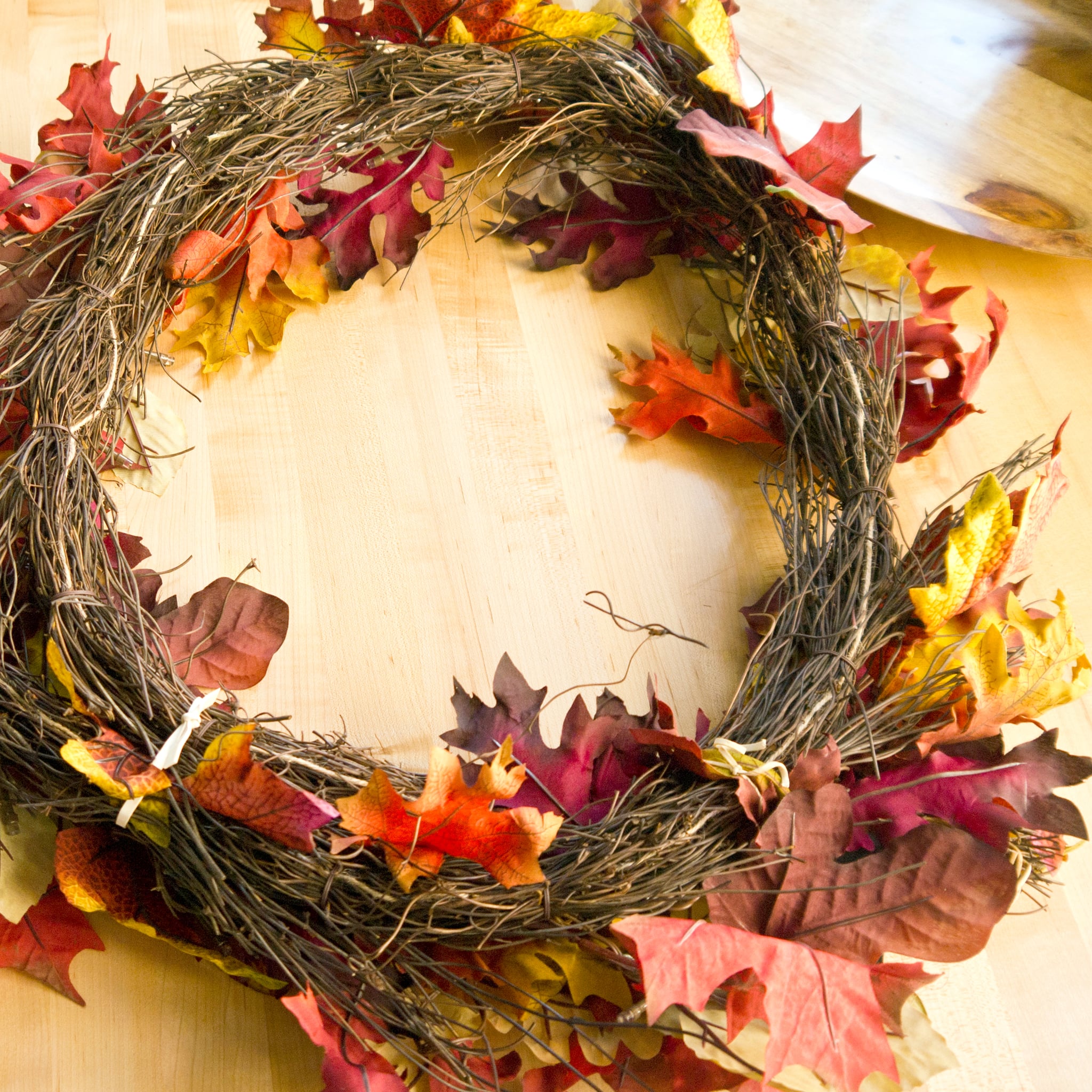 Cut a length of black ribbon and use for threading pieces of the potpourri. You can also use a hot glue gun to attach the fragrant acorns or other items to one half of the ribbon. It looks so pretty while adding a touch of Fall scent to your space.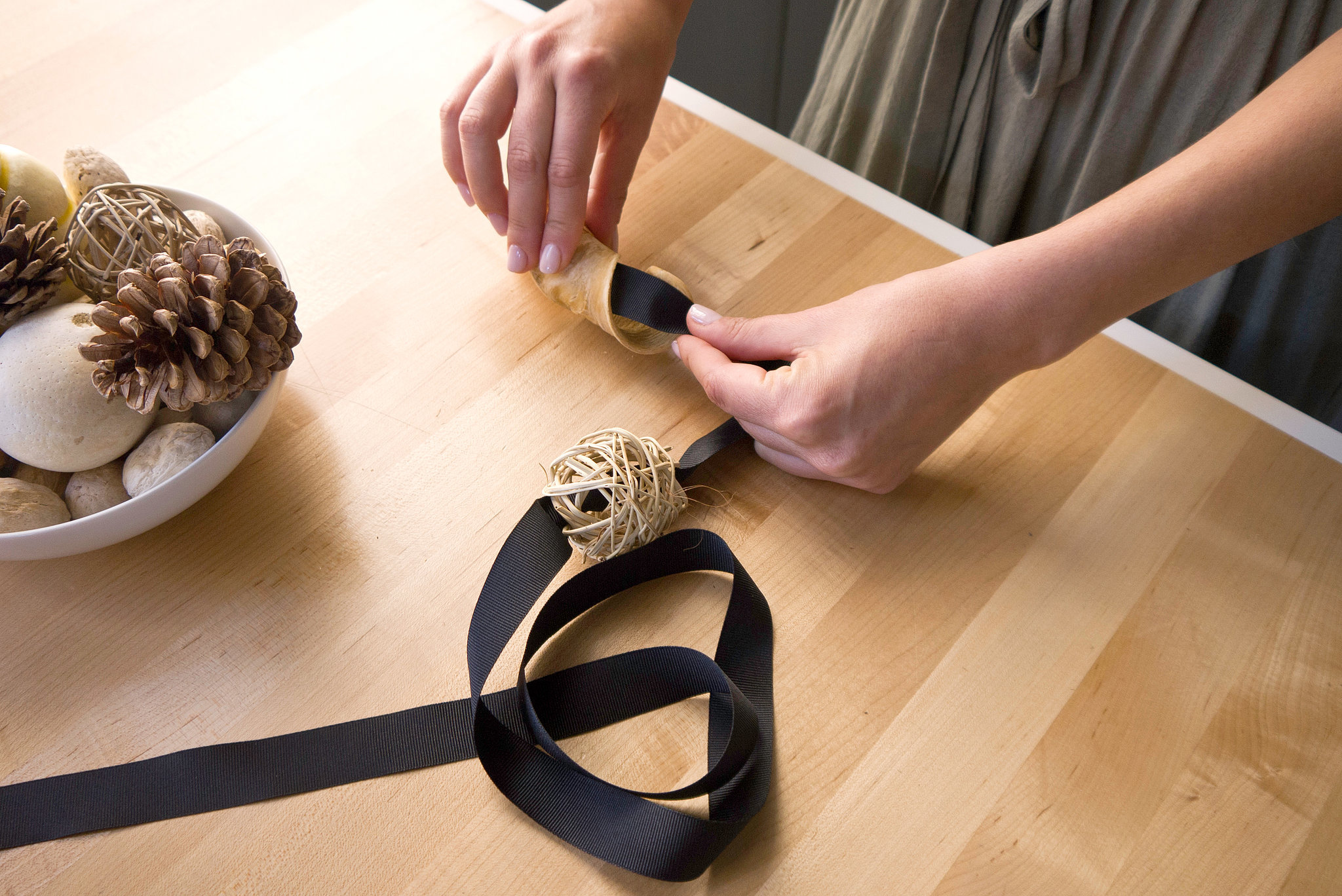 Now feed the ribbon through one of the handles of the serving tray and thread and attach items to the other side. Use a drop of hot glue to hold the ribbon together right under the handle.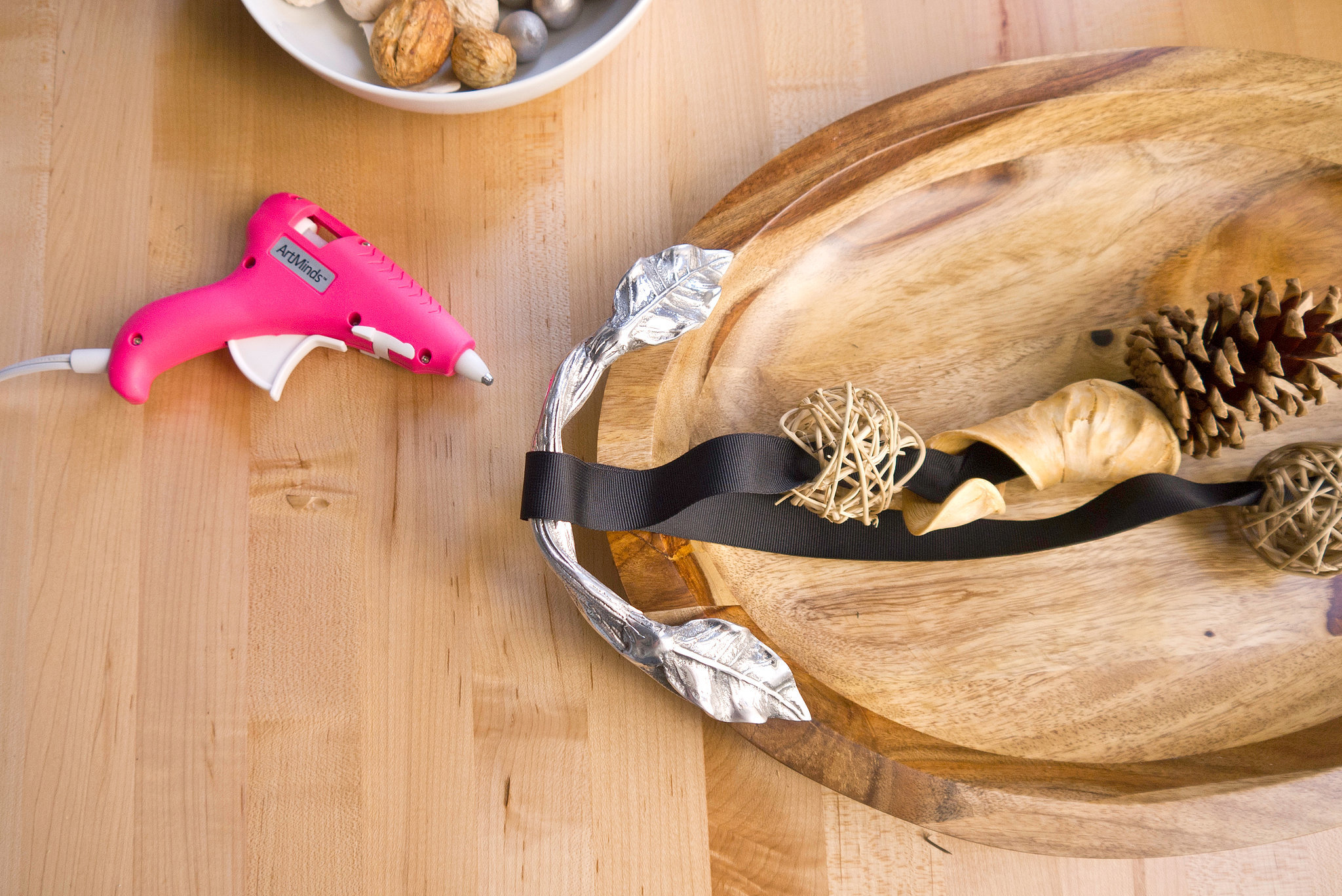 Place the serving plater in the round of garland and secure using a length of twine wrapped around each side of the top handle and around the garland.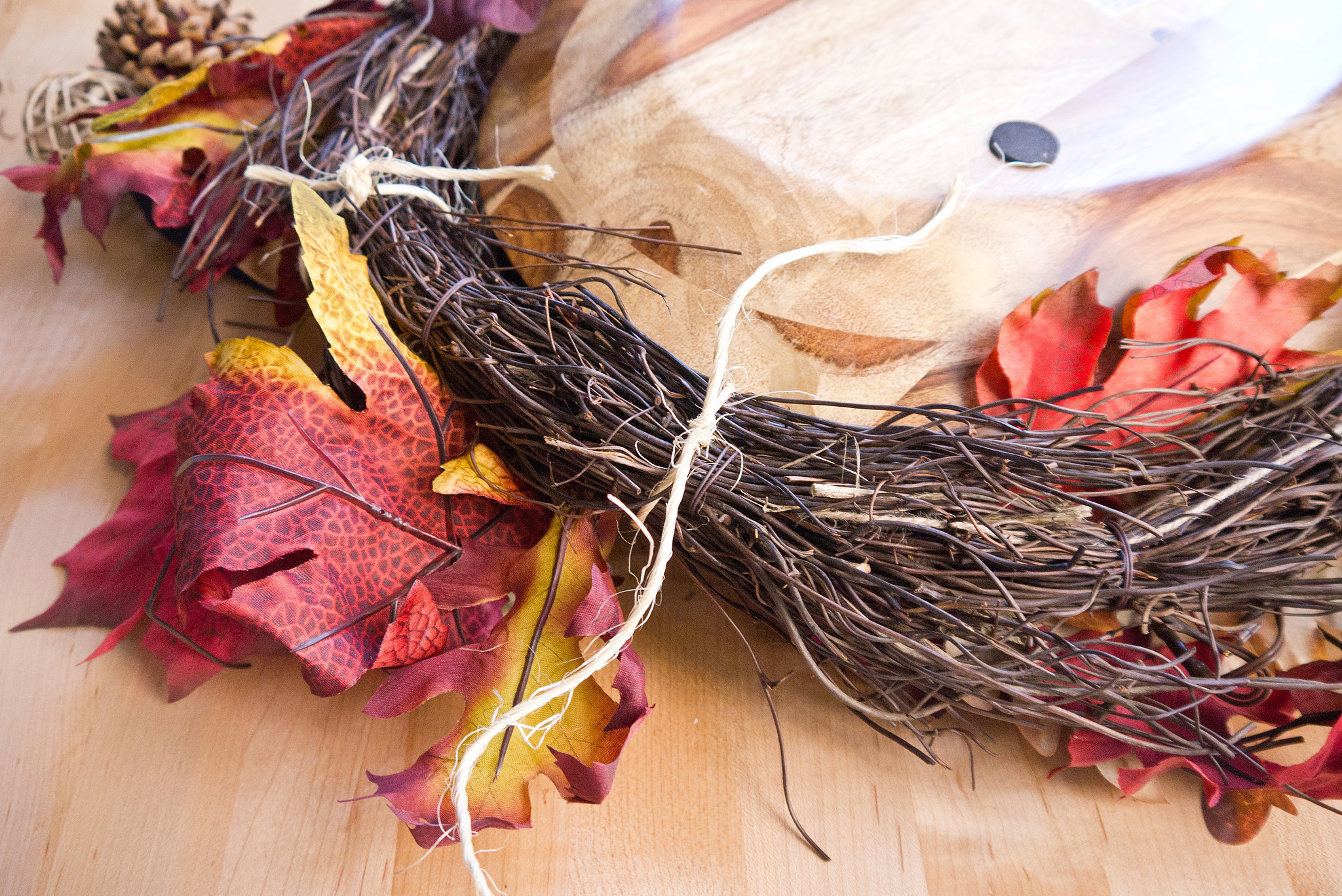 Give your wall hanging any final adjustments. You can even hot glue additional pieces of potpourri from the mix if you want more Fall scent.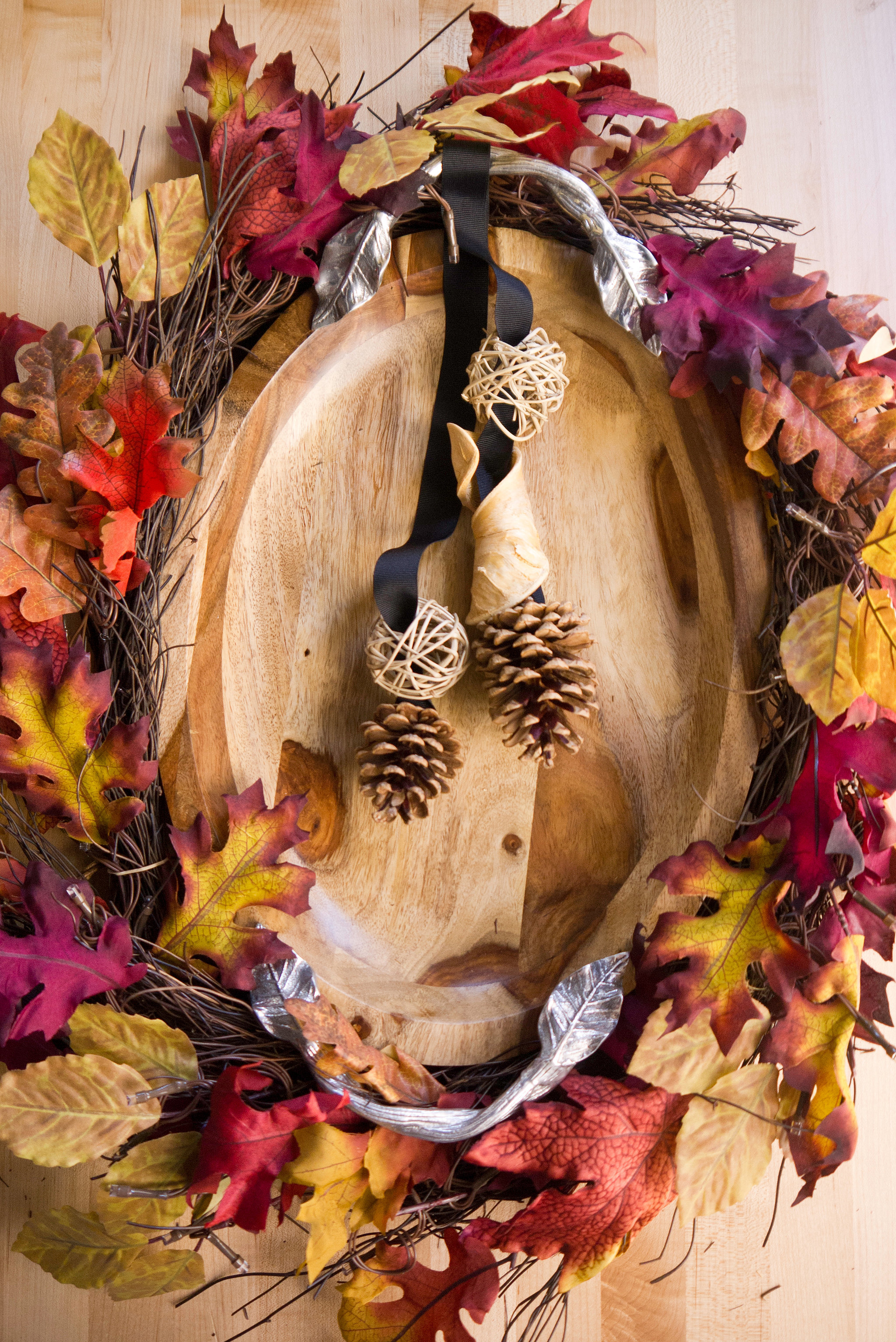 What I love about this wall hanging is it works anywhere in your home. It's a unique spin on a traditional wreath and looks lovely over a fireplace or adorning your front door.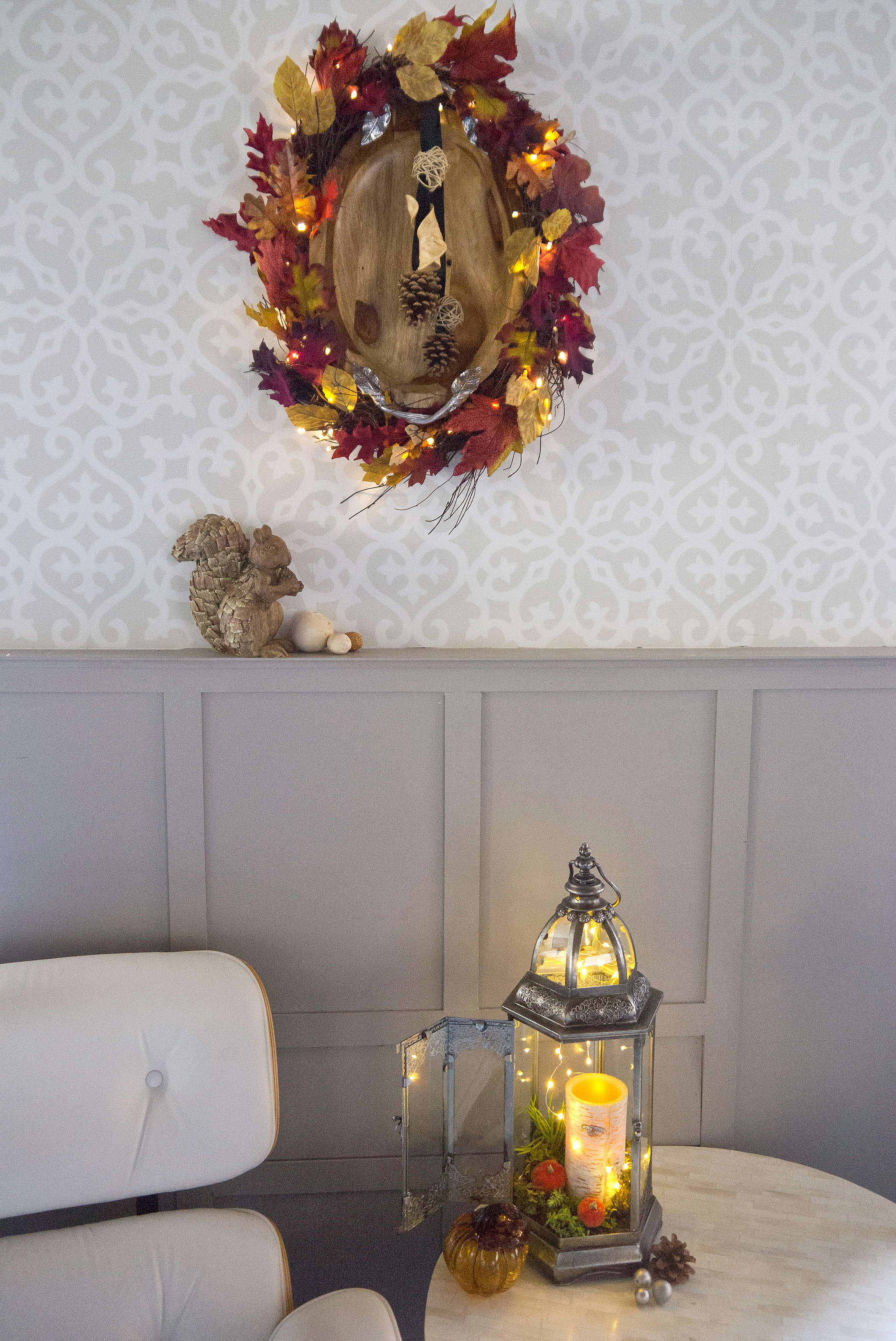 When I start thinking about decorating for Fall, it's a festive excuse for inviting friends over for a chill cocktail party. And with a mix that includes chart toppers and head-bobbing favorites, this is the background music that will keep the party flowing. Check out the songs below:
"Got It" — Marian Hill
"Aftergold" — Big Wild
"I Can't Feel My Face" — The Weeknd
"For a Better Day" — Avicii
"What Do You Mean?" — Justin Bieber
"New Slang" — The Shins
"From Eden" — Hozier
"Rather Be" — Clean Bandit featuring Jesse Glynne
"Sister of Pearl" — Biao
"Brandy Alexander" — Feist
"Madness" — Muse
"Love Myself" — Hailee Steinfeld
"Here For You" — Kygo, Ella Henderson
"Delilah" — Florence + the Machine
"I And Love And You" — The Avett Brothers
"White Winter Hymnal" — Fleet Foxes
"The Ladder" — Andrew Belle
"U12" — Daya
Just remember: you'll need to download the free Spotify software or app to listen to our playlists!


More from Pier 1

Image Source: POPSUGAR Photography / Sarah Lipoff