Decorating With Black in the Spring
How to Make Black Work For Spring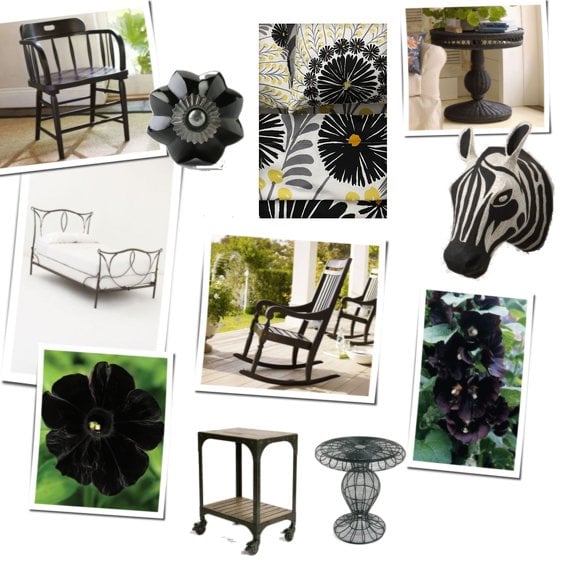 Tempted to break out the pastels every Spring season? If you're more of a basic black girl, there's no reason to shun your fave shade simply because the sun is out. There are plenty of ways to make this basic shade work in a Spring home. First, try using more Spring-associated materials, such as wicker or rattan, in your decorating scheme. The Delaney Rattan Pedestal Table ($300, top right) reworks a traditional material in a modern color scheme, making it a great choice for a contemporary Spring home.




Another trick is to use black pieces that feature open spaces in the design. The Lasenby Bed ($1,500) has an open, airy black frame that isn't too heavy on the eye. Dress it up with vibrant bedding, and you'll have a fresh, new look for your bedroom this Spring season.




Here's another tip: integrate natural elements (wood tones) or patterns that mimic those found in nature (leaves or petals) when looking for black accents. The Glass Melon Knob ($8) is an easy way to add a black accent to update a dresser or sideboard. Or, go one better and add an even more natural black element to your home or garden in the form of flowers. Black flowers are nearly impossible to find in nature, but new varieties of black-hued blooms are now on the market, including black-cat petunias ($17) and jet-black hollyhocks ($4). For even more black looks for Spring, click on each image.