Decorating with Mercury Glass
Shopping For: Modern Mercury Glass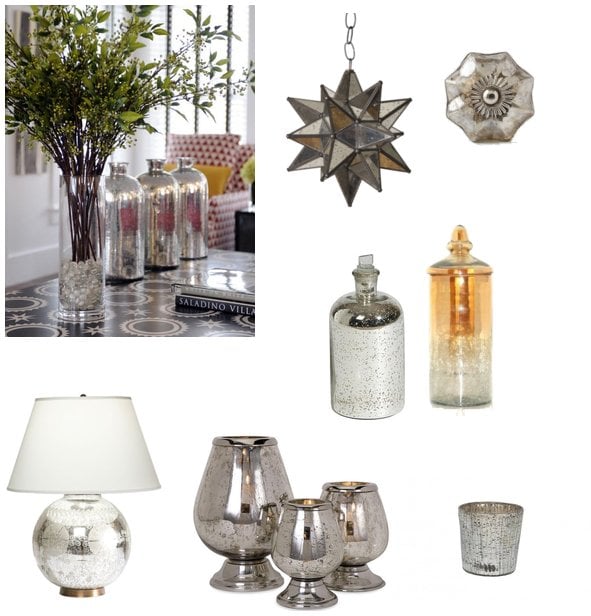 Mercury glass first became popular in the late 19th century. Although it's associated with the antique pieces that were produced during that era, you can find contemporary mercury glass products everywhere. While I still love the look of grouping mercury glass with other vintage decor, I'm a bigger fan of mixing it with modern design, as seen in the image below.
Even though the shape of this Moravian Star pendant ($370) is traditional in Moroccan design, the multi-faceted surface and geometric shape works incredibly well with contemporary decor. When illuminated, the filtered light is quite lovely. My favorite pairings for this type of pendant are brightly colored ethnic rugs and simple, streamlined furniture.
My go-to remedies for dated wooden furniture, like old desks and dressers, are paint and new hardware. These Mercury Glass Melon Knobs ($8) would look so beautiful against a strong shade, like indigo blue.
Instead of filling mercury glass votives with candles, I like to use them as mini potting vessels instead. I have a trio at home that hold mini blossoming cacti that I placed on a white lacquer vanity. The combination looks fresh and slightly unexpected. These Antique Mercury Glass Votives ($15) have a clean shape that would work especially well.
Click on the images in the layout to shop these mercury glass pieces directly!