Dresser Styling Ideas
Dressers So Stylish They Don't Even Need Clothes
While dressers are often associated with storing style, they are also a versatile way to put your style on display. Inspired by four perfectly curated dressers, we found ways you can incorporate function and style into your own bedroom. Whether you're turning accessories into accents or adding a pop of color, here's how to get the designer's touch without the designer price tag.
Style Your Essentials
No need to hide everything in your dresser! Showcase daily essentials like jewelry and perfume in a curated way using large trays ($30) and a variety of small dishes and catchalls. Adding a few candles and trinkets will make getting dressed in the morning feel special while keeping you organized.
Showcase Your Personality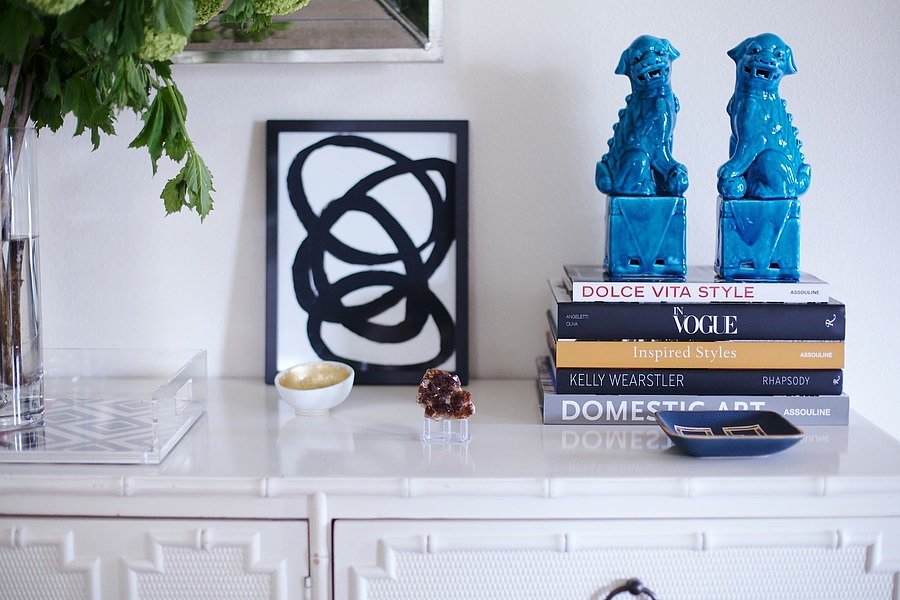 Decor is meant to be a representation of you and your design aesthetic. Use your dresser to bring accents that would typically be found in other parts of your home into your bedroom. Bright blue foo dogs ($51) are a fun way to add color, while coffee-table books look great stacked on a dresser. Be sure to keep the color palette consistent — in this case, with various shades of blue.
Make It Work For You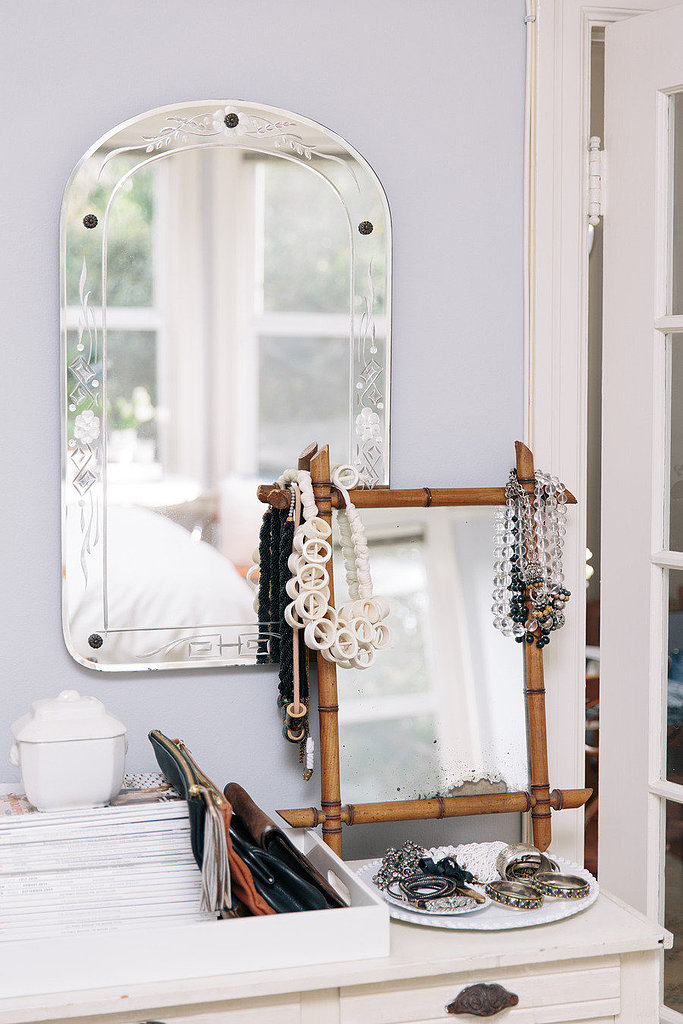 When you have a small bedroom, making the most of every piece and surface is vital. Doing the job of a closet and vanity, this dresser displays everything from jewelry to clutches perfectly. Get creative with objects you already own by using a mirror to hang necklaces and an old serving dish for jewels. Use multipurpose trays to corral your favorite magazines and clutches.
Accessorize, Accessorize
Accessories make all the difference, both for style and function. A statement lamp is a great way to add additional lighting, while art offers personality. As for the final touch, keep things fresh with flowers and a few of your favorite books!