First impressions are important in every aspect of life, but perhaps most especially in your home. Taking this idea to heart, we found five homes filled with foyers and entryways done right. Between their effortless use of storage and bold displays of art, guaranteed there's an idea here for you to try.
1. Set a Warm Welcome
Since your entryway is the first thing guests see upon entering, it's important to create a warm welcome. This home created a seating area in the foyer complete with pillows and accents. We also loved how they used the small space under the stairs to add a console table with art.
Source: Martyn Lawrence Bullard [1]
2. Stick With Symmetry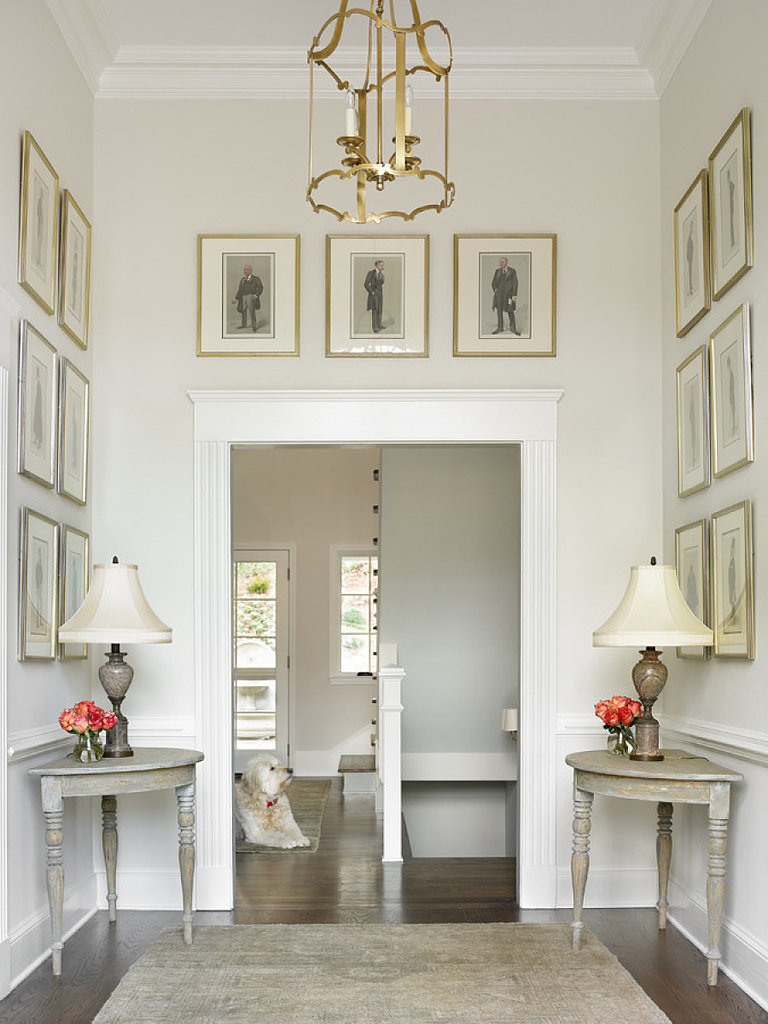 Photo by Emily Followill [2] via Style Me Pretty [3]
Use symmetry to leave an impression, especially if your front door leads into a hallway. Doubling up on console tables, lamps, and even art makes a breathtaking impact upon entering.
3. Mix Style With Storage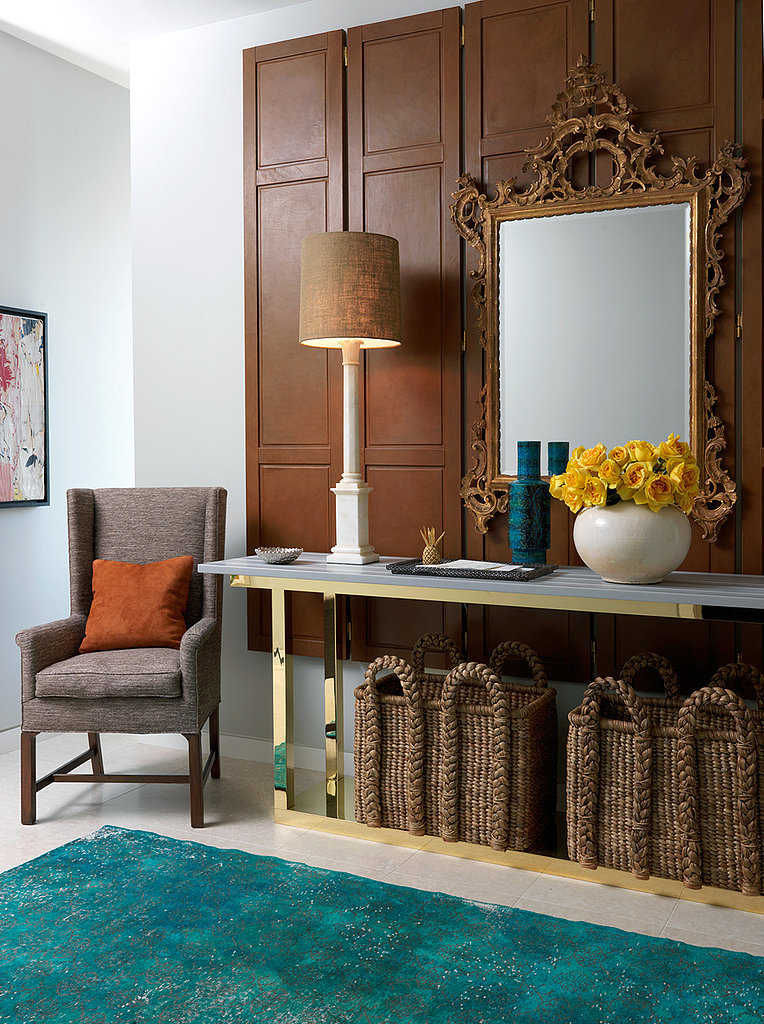 Source: Nate Berkus [4]
If you live in a small space, your entryway can be an unexpected (yet stylish) way to add extra storage. Placing large baskets under a console table will conceal everything from shoes to blankets, without your guests ever knowing!.
4. Showcase Your Art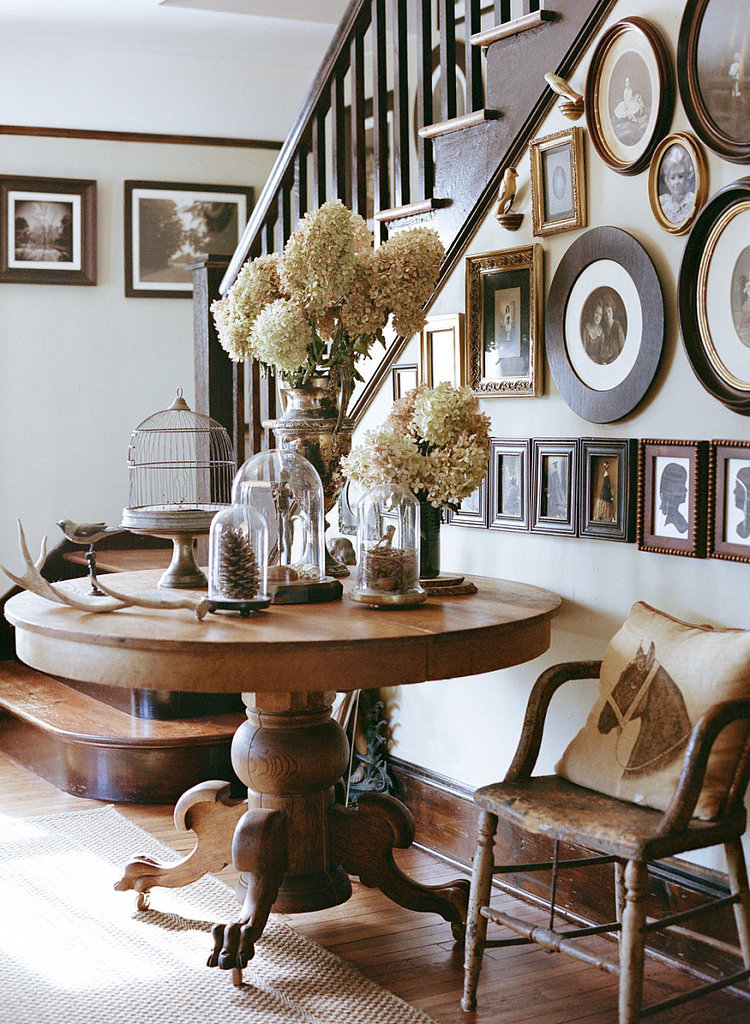 Photo by Karen Hill Photography [5] via Style Me Pretty [6]
Foyers (especially those with a staircase) make a great space for art and conversation. Try creating a gallery wall leading up the stairs or styling small accessories on a console table.
5. Make a Statement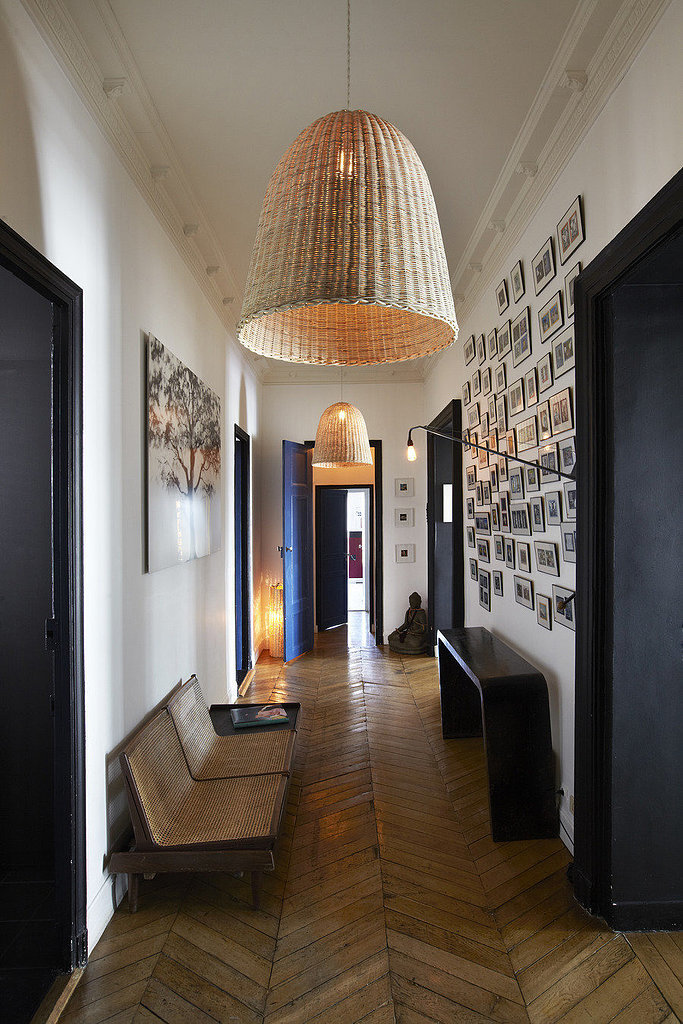 Photo by Francis Amiand [7] via Style Me Pretty [8]
Last but not least, use your entryway to make a statement. Bold pieces and eclectic furniture will immediately set the scene to the rest of your home. If you don't have a large space, try using paint to create a similar effect on an accent wall.