Father's Day Outdoor Living Gifts
Roundup: Father's Day Gifts For Backyard Lounging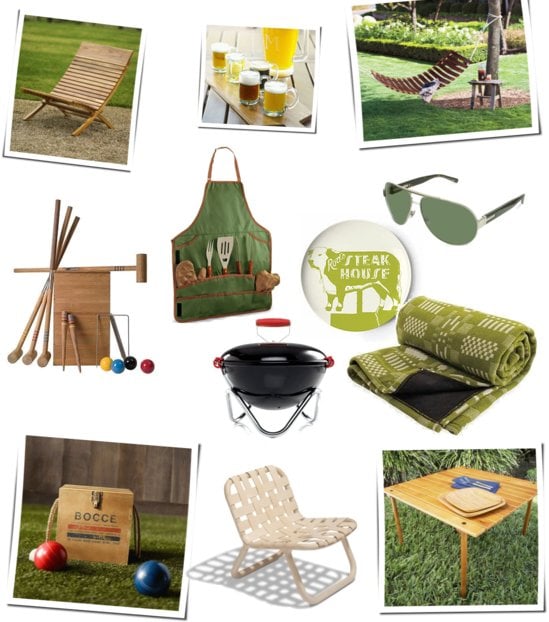 Beer, barbecue, and bocce ball. For my dad, this is the essence of a great Father's Day backyard gathering. I have a feeling that at least one of those items probably tops your dad's list as well. To indulge these simple loves, why not show Dad your appreciation this year by throwing him a backyard Father's Day party?


The great thing about organizing a party for your dad is that most dads are fairly low maintenance. Unlike girlfriends, they don't expect great party decorations, intricately crafted favors, or other accoutrements. You can probably even get away with some paper plates, grilled red meat, and a 12-pack of Rainier beer, and your dad would be sufficiently tickled.


To make your event really stand out in your dad's memory, serve your barbecue on these Bob's Your Uncle Roadside Melamine Plates ($36 for a set of four). If you're barbecuing at the local park instead of your backyard, be sure to tote along the Bodum Picnic Charcoal Grill (on sale for $60) to get your grilling done right.

To sleep off lunch, hang the Barrel Stave Hammock ($500) from some sturdy trees. It's made from a California wine barrel and is sturdy and cool enough for your pop. To shop the rest of the look, just click on each image!