Skip renewing your water park pass, because your boring backyard is about to become a bad memory. Whether it's the squeal-worthy pleasure of swinging from a tree or the deep relaxation of soaking in an outdoor tub, these backyard additions will add a sense of adventure to any home.
Source: David Tsay for Domino [1]
Build a Tree House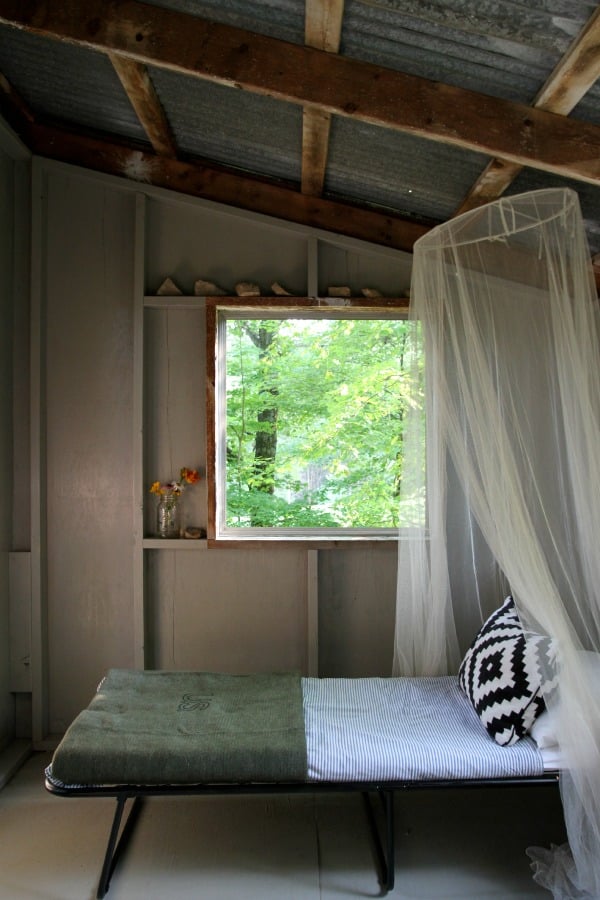 Whether you had your own tree house as a kid or regretted not having one, it's never too late to build your dream fort. House*Tweaking blogger Dana Miller outfitted the tree house in her yard [2] with army cots and mosquito netting. Convinced yet?
Set Up a S'mores Station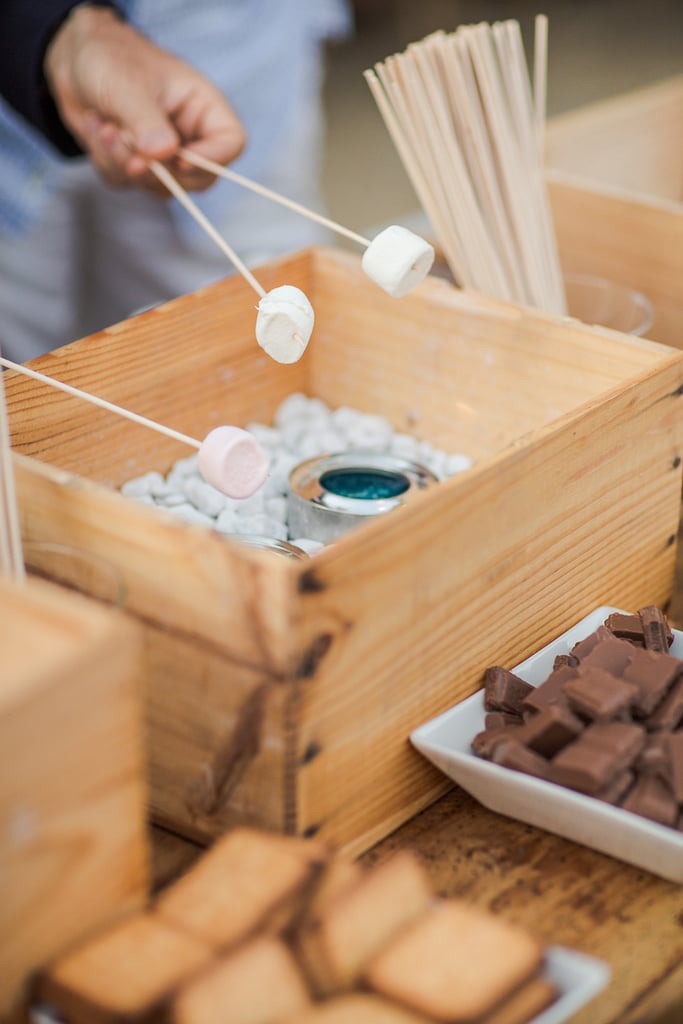 Why save this delectable treat for the once-a-year camping trip? If you have a fire pit outside, it's a no-brainer, but even if you don't, you can still assemble a tabletop s'mores station by using bags of pea gravel and some ethanol gel cans. Happy roasting!
Photo by Marianne Taylor Photography [3] via Style Me Pretty [4]
Host a Movie Night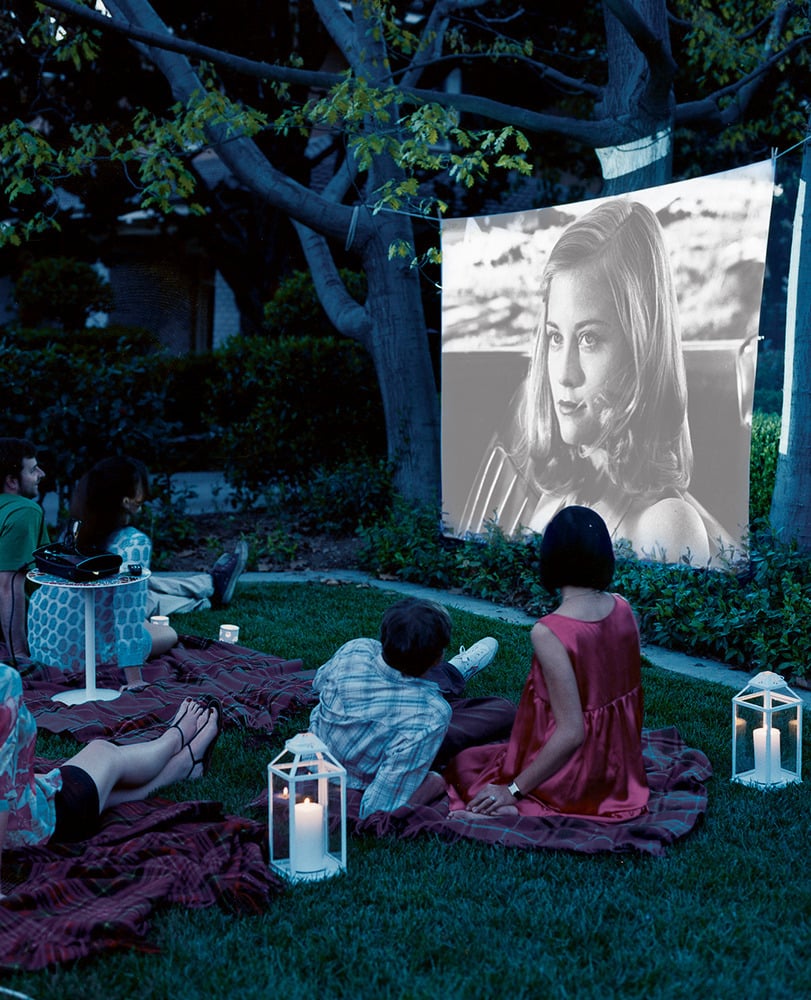 Throw your own film festival under the stars by projecting a movie in your backyard. Candlelit lanterns, floor pillows, and cozy throws will create the ambiance, and this step-by-step guide [5] will walk you through the setup.
Build a Bocce Ball Court This family cleverly took advantage of a narrow, underused portion of their yard by transforming it into a first-class bocce ball court. How cute is the rules sign? Check out the rest of their home at HGTV Magazine [6]!
Make a Giant Jenga Set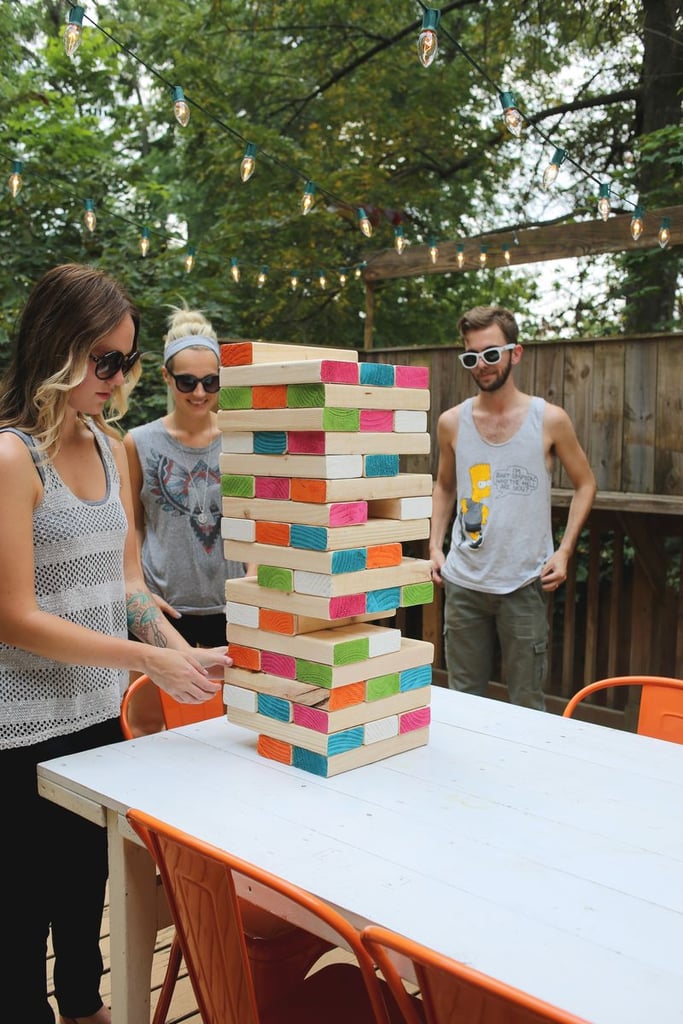 If the miniature version of this anxiety-laced game of physics gives you a thrill, just wait until you raise the stakes with this humongous outdoor version. A Beautiful Mess outlines tips for making your own jumbo Jenga set [7].
Try a Chalkboard Wall
We'll venture a guess that this isn't the first chalkboard wall you've seen, but something about setting it up on the side of the house seems even more enticing. Are we right? Tour the rest of the small but incredibly stylish home [8] of landscape designer Elizabeth Low [9] and her husband, David Cash.
Source: Bethany Nauert [10] via Apartment Therapy [11]
Create a Restaurant-Worthy Dining Space The same family that had the bright bocce ball idea will inspire you with their alfresco dining space. Thoughtful details like outdoor art, a rustic chandelier, and a cedar pergola with fast-growing trumpet vines rival any hip outdoor eatery around. Dinner party at their place!
Hang a Tree Swing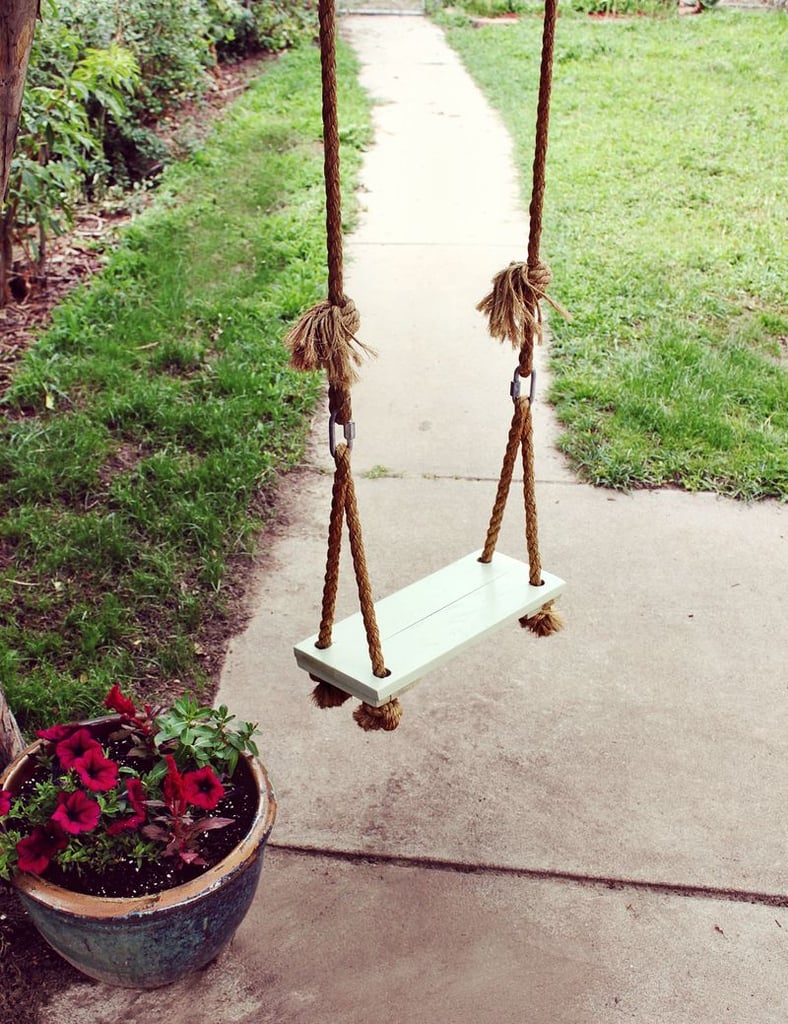 It's almost comical how much pleasure you can get from the simplest things in life, like an old-fashioned tree swing! A Beautiful Mess has a sweet tutorial for crafting one [12], so there's no excuse not to indulge.
Embrace an Outdoor Soak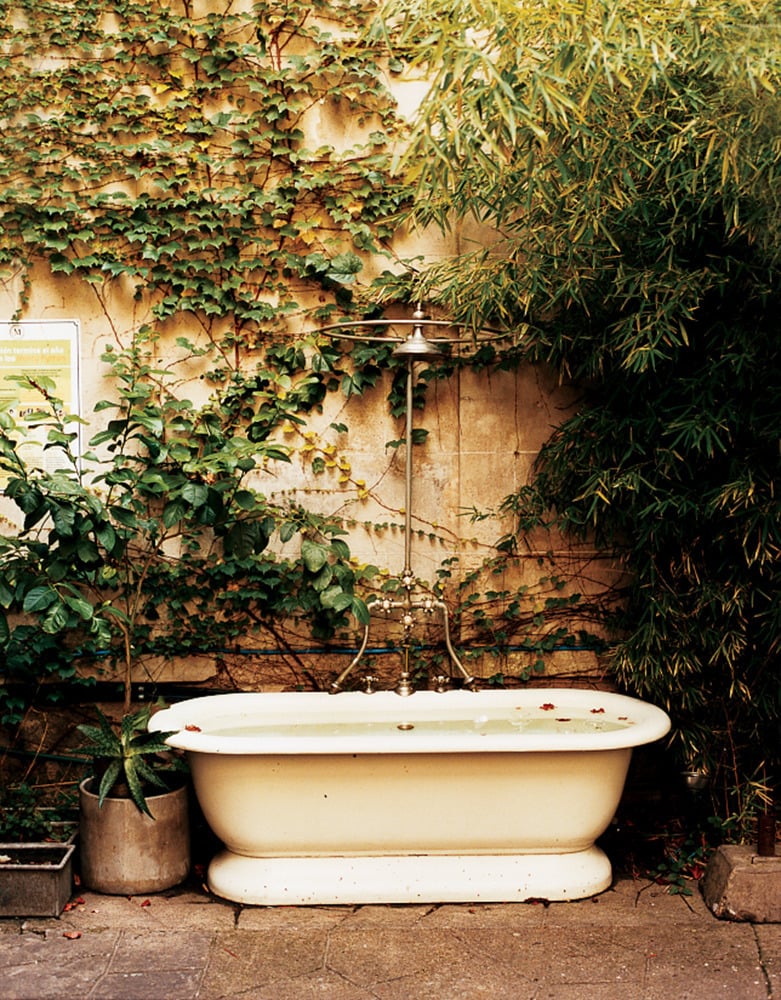 Whether it's a cedar hot tub or a vintage porcelain beauty hooked up to the hot-water heater, there's nothing like unwinding with a soak under the stars.
Toss a Horseshoe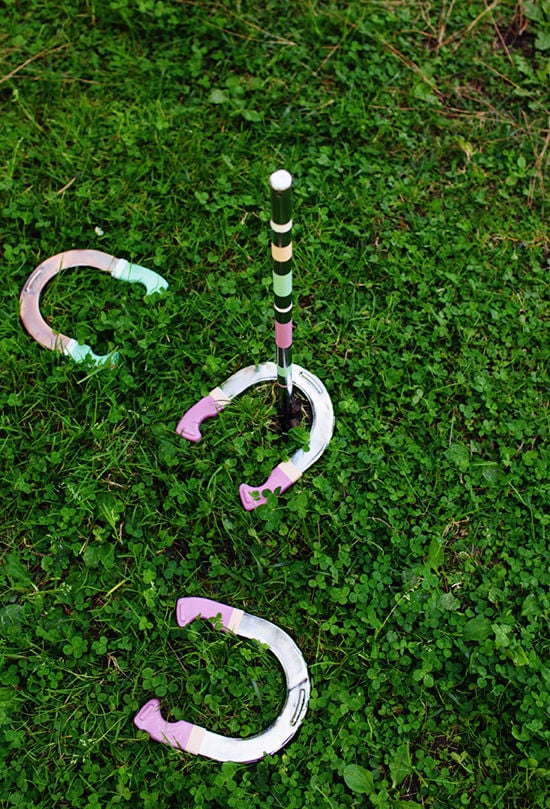 Give a basic horseshoe set some zing by adding a little color. Designlovefest shares a snazzy little paint tutorial here [13]. Bonus points for turning on some country tunes.
Source: Kimberly Genevieve [14] via Designlovefest [15]
Introduce a Portable Sandbox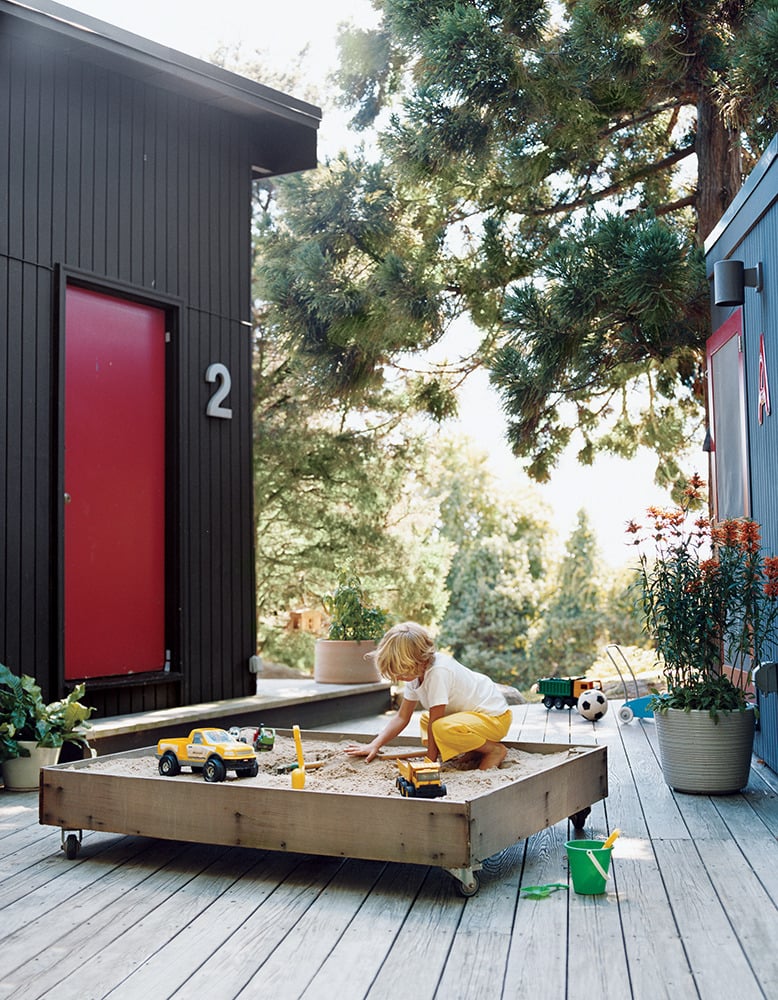 If your little one is obsessed with the sandbox at the park, bring the fun home by buying or building a portable sandbox. Caster wheels make it easy to roll out of the way when you have company over, and containing it in a box means you don't have to transform part of your deck or lawn into a permanent sandpit.
Customize a Cornhole Set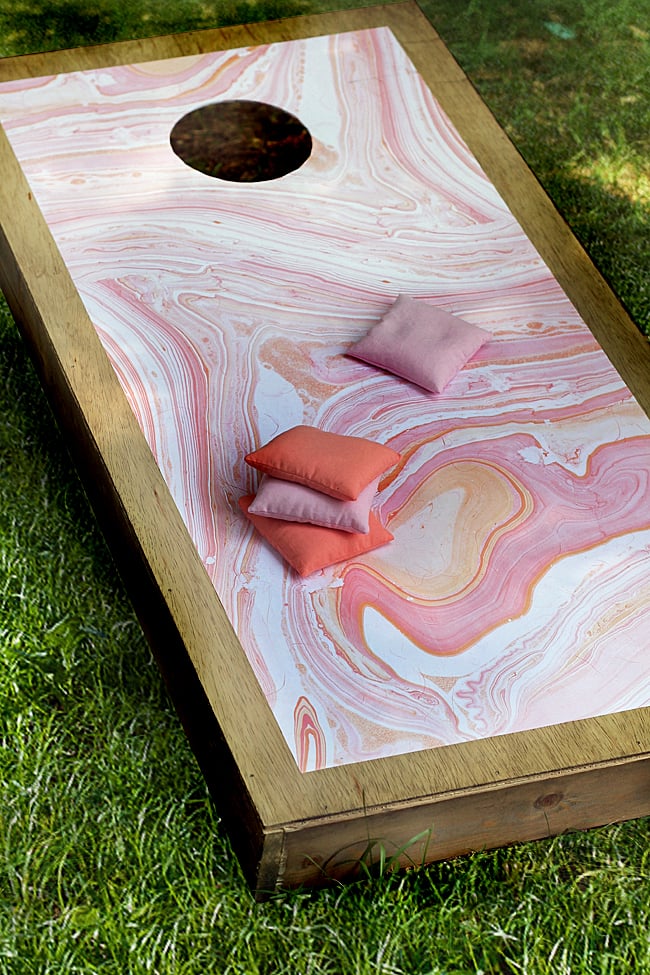 Kick off your own at-home carnival fun with a DIY [16] cornhole set. Obviously, we appreciate the color-coordinated version [17] that Kristin from The Hunted Interior made.
Tie a Rope Ladder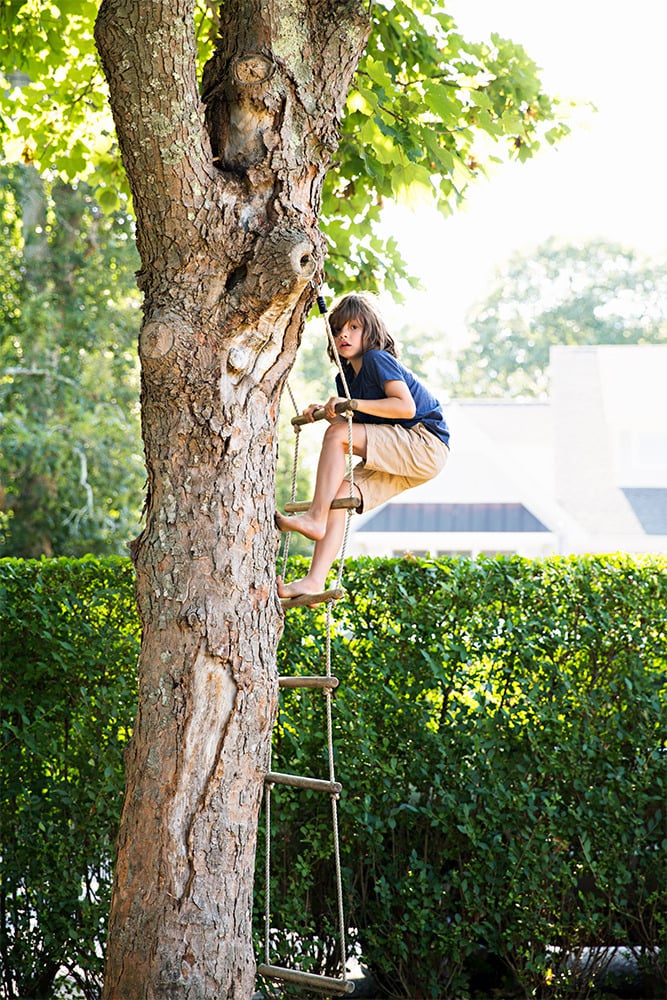 Want to climb a tree with Spider-Man speed? Tie a rope ladder to the trunk, and you won't have to worry about finding branches within reach.