How to Decorate With Neon Accessories
Get the Look: Neons + Neutrals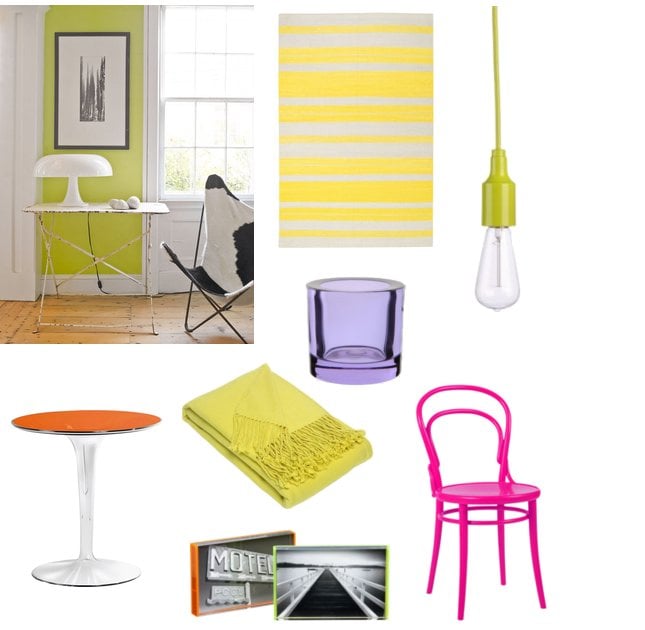 Neon hues are incredibly hot right now, but they can be a bit overwhelming. My favorite way to play with this trend is to incorporate smaller doses of a bright shade into a dominantly neutral room, like designer and stylist Raina Kattelson's room below. The modern silhouettes and stark black and white palette suddenly come to life with the shock of a bold chartreuse wall. So, whether you gravitate toward a quieter palette or a color-drenched one, working in neon shades is easier than you may think.
I love the idea of choosing a highlighter shade of yellow for this otherwise traditional Puhalo Striped Rug ($220). It would make such a statement in a room dominated by soft grays.
This Utility Chartreuse Pendant Lamp ($40) mimics the same vibrant shade on Raina's walls. I think hanging several of them together in a bright white room would look stunning.
Bent Wood Thonet Side Chairs in hot magenta pink ($150) would look so chic surrounding an ebony dining table.
Depending on how bold you're feeling, you could either mix in a couple of pink chairs at just the ends of the table or you could opt for pink all around.
Click on each of the products in the layout to shop directly!