How to Decorate Patio
This Inviting Backyard Is Full of Affordable DIYs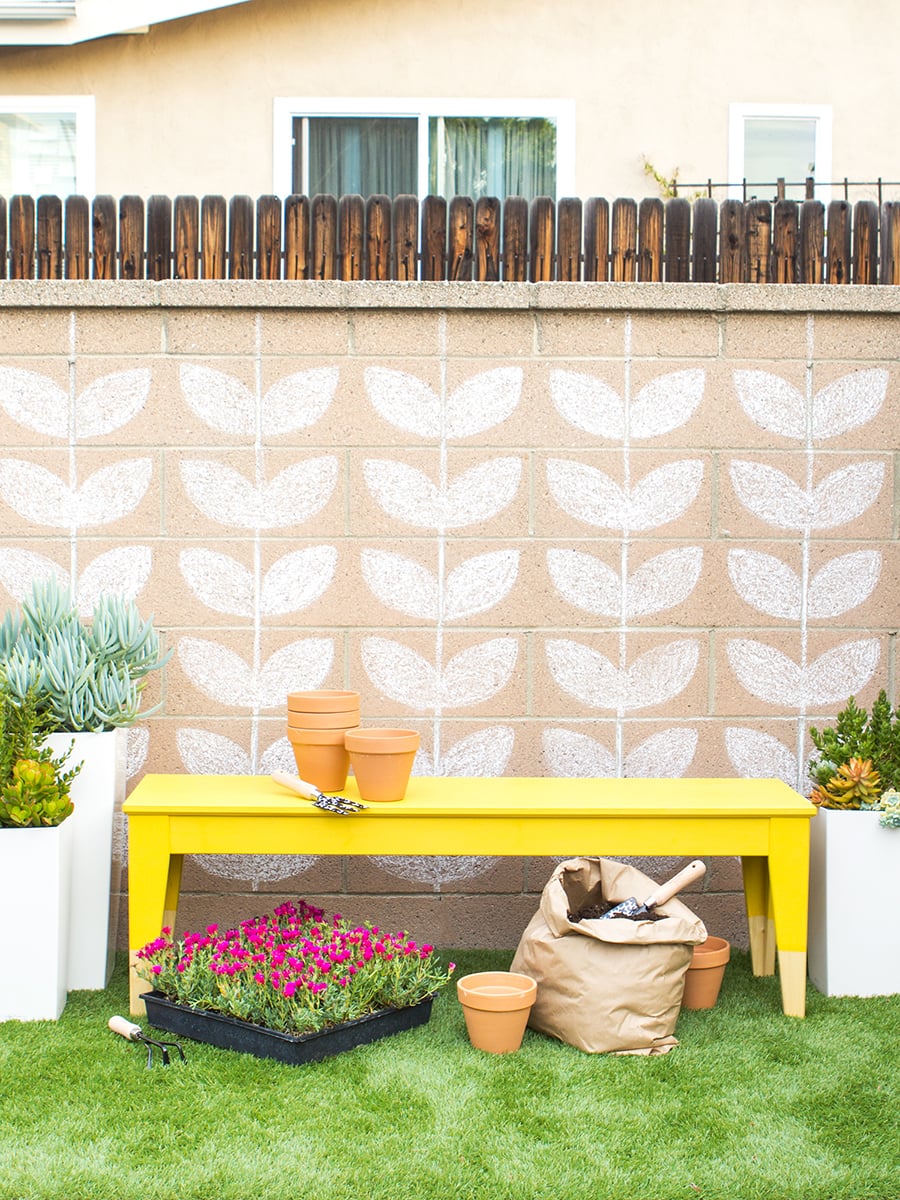 When Sarah Khandjian, author of DIY blog Sarah Hearts, wanted to make her concrete patio feel more like a lush yard, she rolled up her sleeves and applied four ingenious hacks. If you have a lackluster outdoor space and a tight budget, you need to check them out below. Then, visit Sarah Hearts for all the DIY details.
1. Throw Down an Artificial Turf Rug
No grass, no problem; Sarah purchased an artificial turf rug, which is essentially a weatherproof area rug made of artificial grass, to cover up harsh concrete and create the soft look of a lawn.
2. Update an
Ikea

Bench

Sarah added stylish seating — so she can enjoy leisurely afternoons in her beautiful outdoor space — by purchasing a superaffordable Ikea Nornas bench and giving it a DIY paint makeover.
3. Decorate Cinderblocks With Chalk Stencils
Some might see a cinderblock wall as an eyesore, but Sarah saw it as an opportunity for some art. She made a stencil out of cardstock and then traced and filled it in with white chalk to create a geometric accent wall.
4. Add Pretty Planters
Since she can't plant in the concrete, Sarah is growing her succulent garden in sleek white planters instead. Their design is a cool contemporary touch, and the planters' different sizes and heights create depth and richness in the space.