How to Do a House Swap
Can I Borrow Your Address?
I'm excited to present a story from one of my favorite sites, ShelterPop!
With a house swap, you can "try on" a different home (and parachute into another life) for a week.
For Nicole Frank, exchanging homes is something of a family tradition. After her first house swap experience when she was eight years old (she got to visit Colonial Williamsburg, while another family stayed at her family's country house in Connecticut), Nicole has continued to swap houses as an adult, listing her one-bedroom Manhattan apartment on online house swap club, Digsville.com, regularly.
"My mother was an actress and toured the United States for four years as a cast member in 'The Sound of Music,'" says Nicole, the mother of two young children. "Sleeping in an endless string of hotel rooms and having to eat every meal in a restaurant really started to get to her, so I began arranging homes for her to stay in for every town she visited."
Suddenly, Nicole explains, her mother felt like she had a real home, complete with a kitchen, laundry facilities and often use of the home exchangers' car. "After I visited some of the gorgeous homes she used for free and met a few of the kind people she swapped with, I started to get into house swapping myself," says Nicole, who has since done more than 50 swaps, including a six-week European tour for her honeymoon. "In that time we never spent a single Euro on hotels. Instead, we used swap homes for one to three weeks per city."
Eventually Nicole started her own home exchange blog, Nicole I. Frank's Home Exchange Travels, as an outlet to share her advice about swapping homes through popular web sites, like HomeExchange.com, which was featured in the 2006 romantic comedy "The Holiday." But the way house swapping is portrayed in the movie -- a spontaneous arrangement by two people desperate for a last minute vacation -- is a bit different than real life. "It often takes several weeks or months to iron out the details and agree to swap homes," says Nicole, which is why most people's initial hesitations about home exchanging are usually resolved early on.
Continue reading about house swaps!
"By the time you have searched, selected, contacted and communicated with your exchange partner, they have become someone you know and trust long before you actually exchange homes," says Keghan Hurst, director of PR and marketing for HomeExchange.com.
Here's how it works: According to HomeExchange.com, you simply click on the country or state where you want to visit, take a look at the available listings and pick one that looks appealing. From there, you can send a privacy-protected email to the listing directly from the site, so the details are worked out privately between you and the listing party.
Of course, if you want to list your own home, you'll get inquiries from members all around the world. For most sites, there is a monthly or annual fee to list your home.
Keep in mind that less-than-perfect experiences may come with the territory. "Once I didn't get interior photos of an apartment in Paris, and when I arrived I found it was someone's 1980's-style bachelor pad," says Nicole. "It was clean, but it had tired shag carpet, a saggy futon and icky burlap wallpaper. It was functional but pretty depressing."
Then again, with some searching, you might find your dream apartment in, say, San Francisco or Auckland.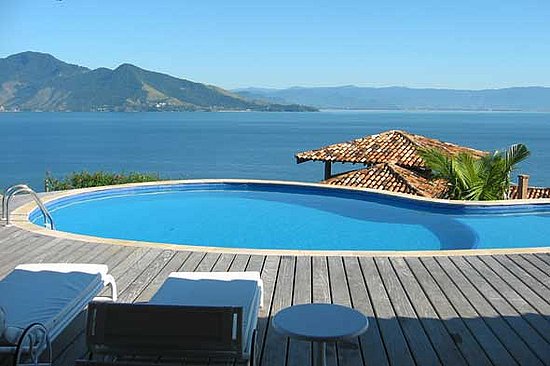 For successful swaps, HomeExchange.com provides plenty of tips on their FAQ page, but the most important tip is a basic one: Do your homework before swapping your house with a stranger. "Good communication can minimize misplaced expectations," says Keghan. And for some added help, HomeExchange.com even has templates on their site of contracts and agreement letters to map out the terms of your house swap agreement. Home exchange insurance is also available through KnowYourTrade.com.
Says Nicole: "It's much more interesting to live the way people really live in the places you visit. I'd much rather be in an adobe house in the Southwest or a Victorian house in San Francisco than a hotel room that is identical in both places."
Check out some more of my favorite posts from ShelterPop: