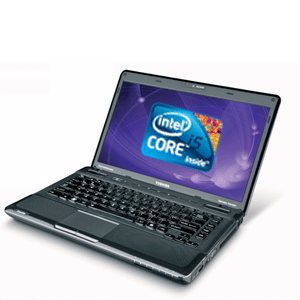 What's on every savvy girl's holiday wish list this year? Yes, Robert Pattinson of course, but also the newest and smartest electronics to take a girl from 2010 to 2011 in style (having R. Pats by her side wouldn't hurt either).
Luckily, Intel has the savvy gals covered, from smart TVs to laptops to netbooks, and you know that if Intel is inside, it's going to give you smart performance for your on-the-go lifestyle.
Finish the sentence below and be automatically entered for a chance to win the item you select. Whether it's the Acer Aspire One Netbook, the new Logitech Revue with Google TV (both of which are powered by the Intel® Atom™ processor), or the Toshiba Satellite Laptop powered by the Intel® Core™ i5 processor, whatever you choose you'll be the toast of 2011.
Intel, the Intel logo, Intel Core, Core Inside, and Intel Atom are trademarks of Intel Corporation in the US and other countries. Other names and brands may be claimed as the property of others.