Whether you live in a small apartment or tiny home out of choice or necessity, small-space living can present a lot of benefits and disadvantages. On the one hand, you're able to live simply and cut the clutter. On the other hand, you can be starved for space and not have enough room for the things you need. One of the best ways to get the most out of your small space is to buy pieces that have multiple uses. Whether they double as storage or combine two pieces of furniture into one, choosing the right pieces can turn your home into a cozy, stylish space that leaves you wanting for nothing. And where better to get utilitarian, space-saving pieces with oodles of style than Ikea?
Gateleg Table With Wall Panel and Chairs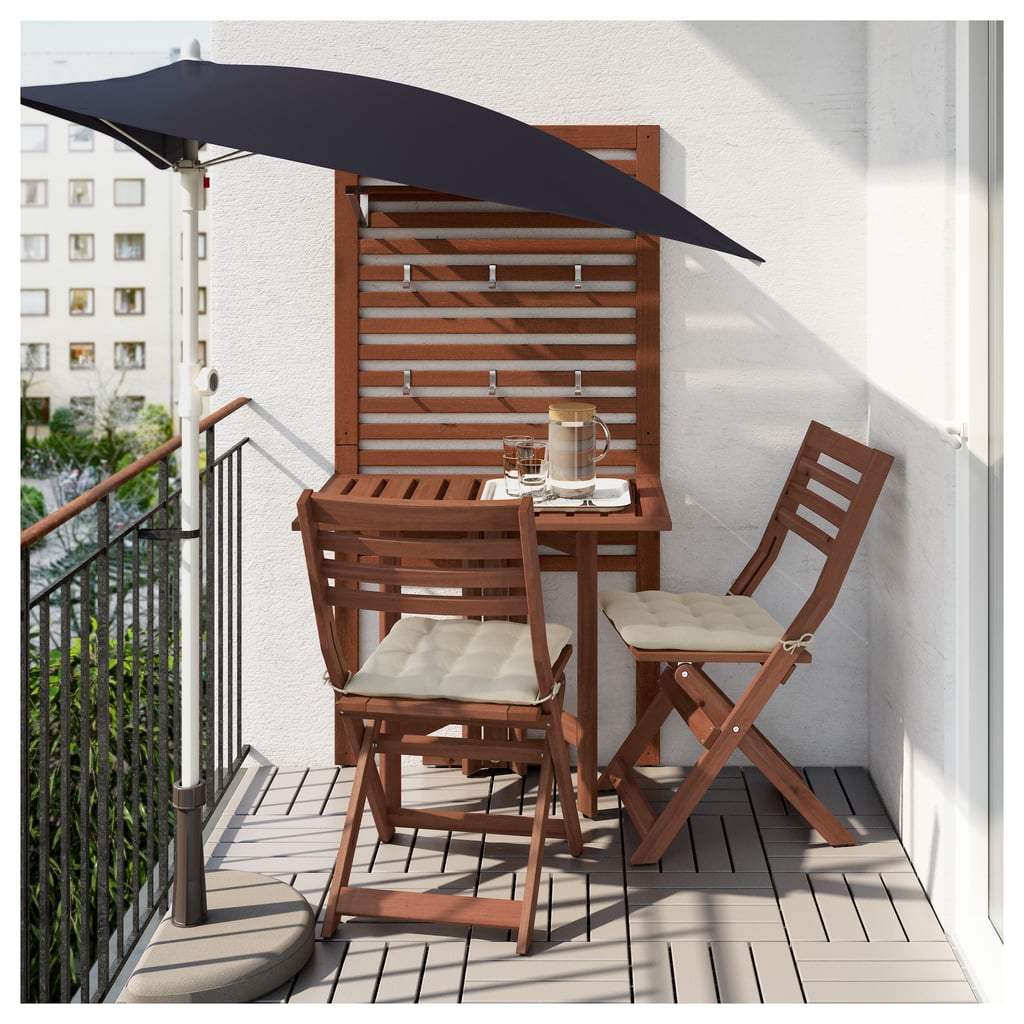 This set of table and chairs [2] ($154) is part of Ikea's outdoor collection, but we think it would be great for a space-starved kitchen or dining area!

Bed Frame With Storage and Headboard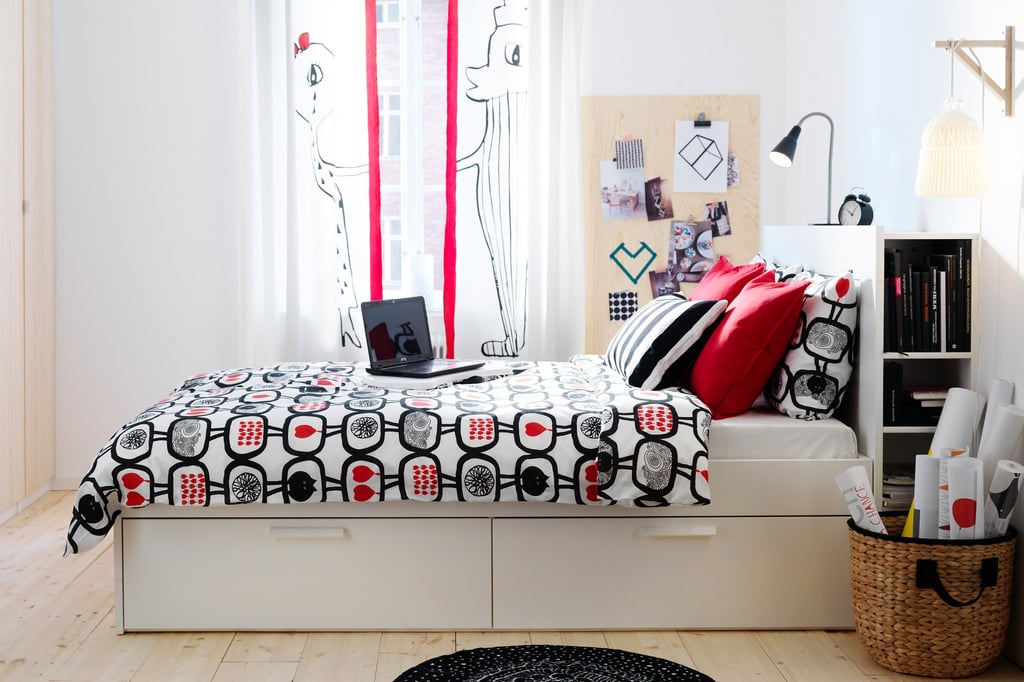 No room for a dresser or side tables? No problem. Just store your clothes in the drawers under this bed [3] ($380), and use the headboard for books and knickknacks.

Shelf With Drawers
Small spaces really benefit from using wall space. This wall shelf [4] ($57) comes with two handy drawers for double the storage options.

Wire Storage Table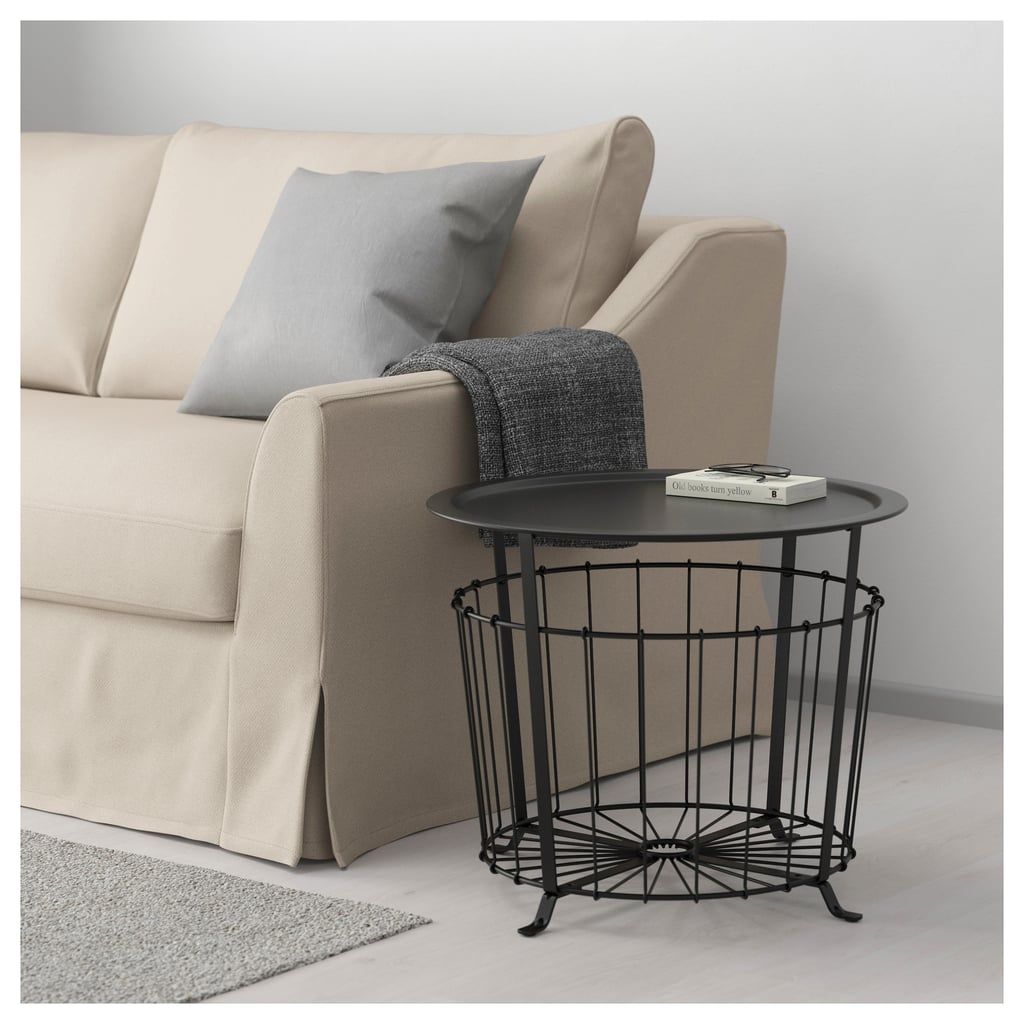 This storage table [5] ($50) will make all of your industrial-chic dreams come true! It's great as a side table and for storing things like blankets in your living room.

Storage Table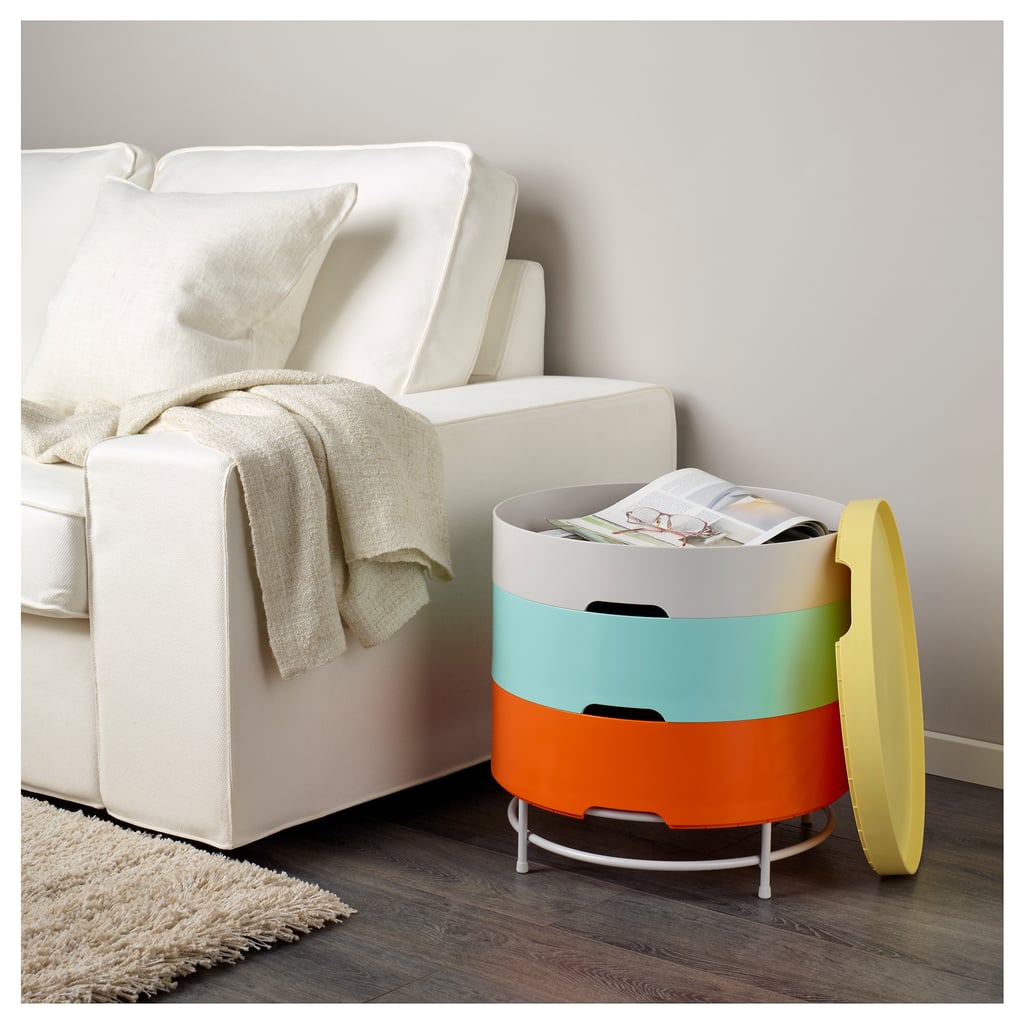 For a bit more color (and more storage), try this storage table [6] ($70), which comes with four stackable storage trays to keep everything organized.
Ottoman With Storage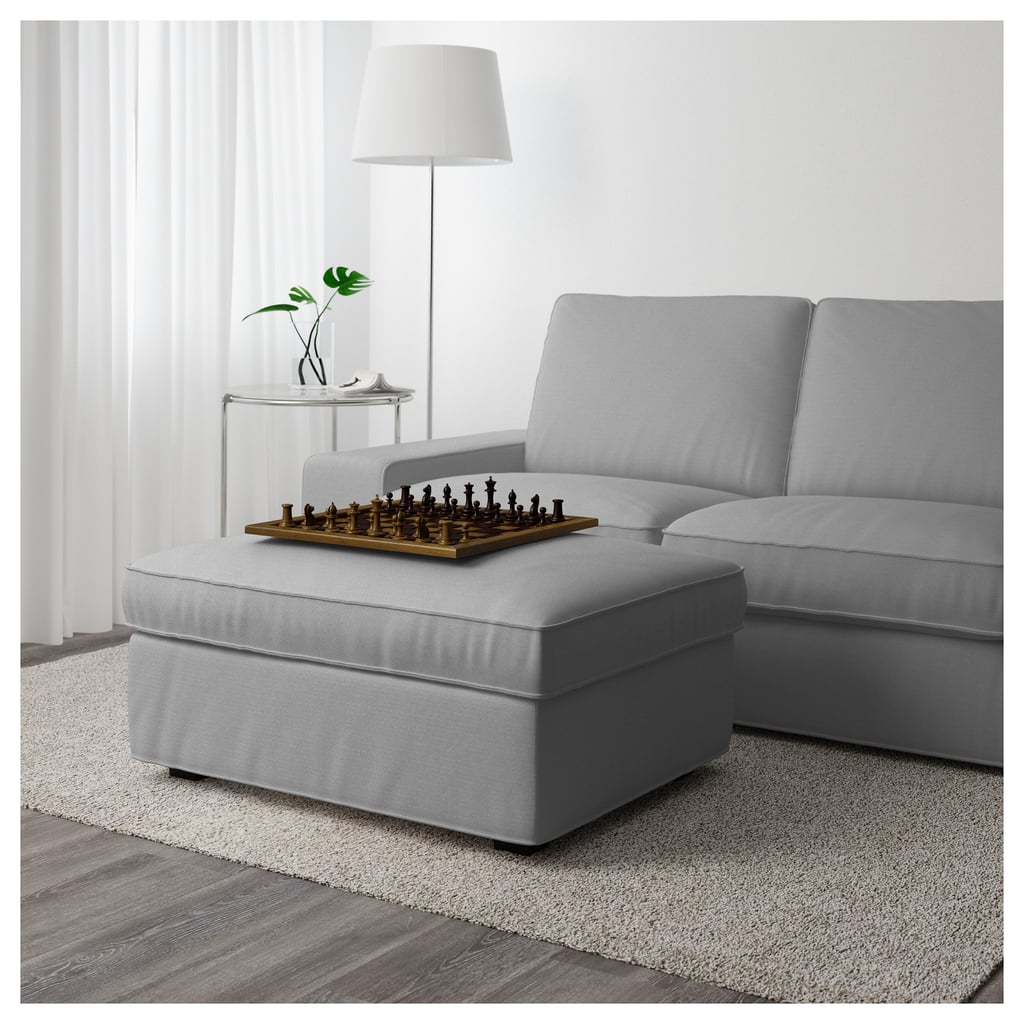 The best storage options are those that double as seating, like this comfy ottoman [7] ($220).
Set of Two Nesting Tables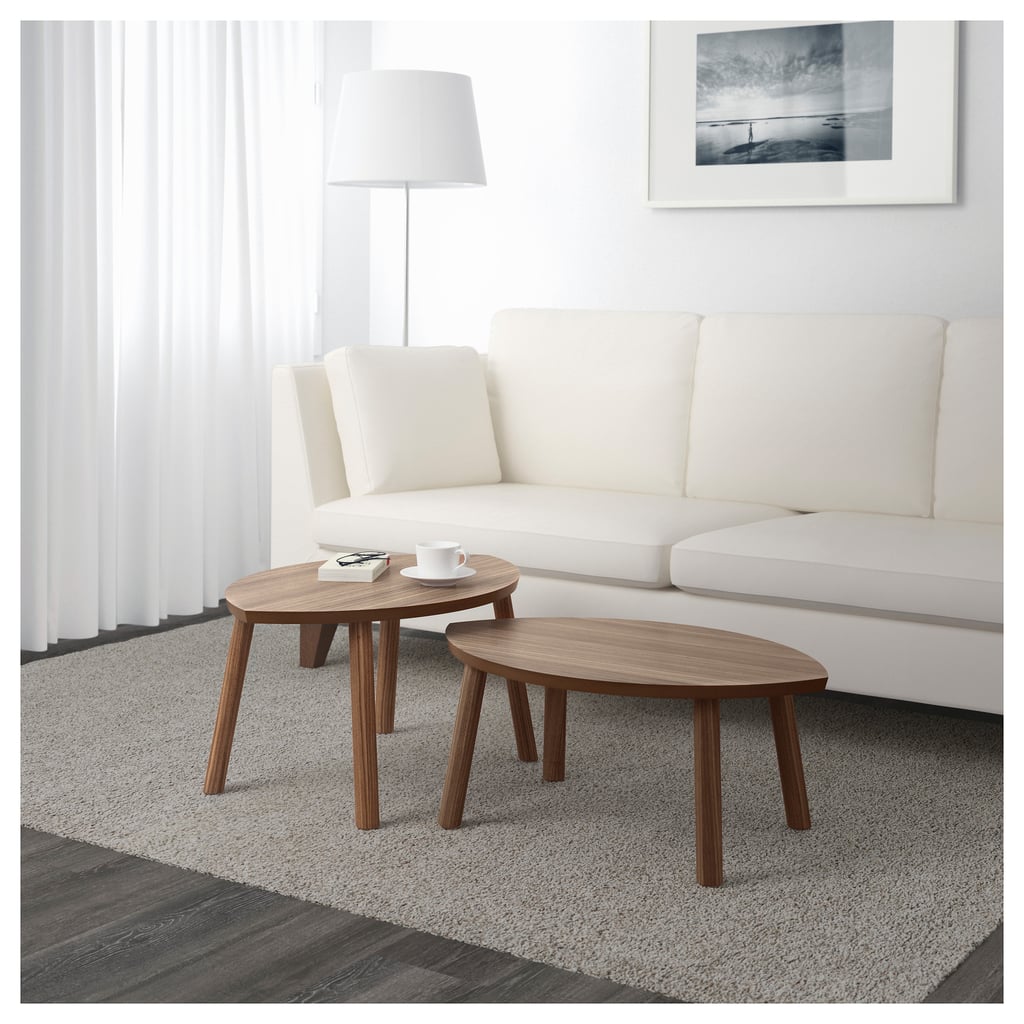 Nesting tables like these [8] ($280) are a great alternative to coffee tables or side tables in small spaces. They fit nicely together but can be used separately if needed!
Loft Bed Frame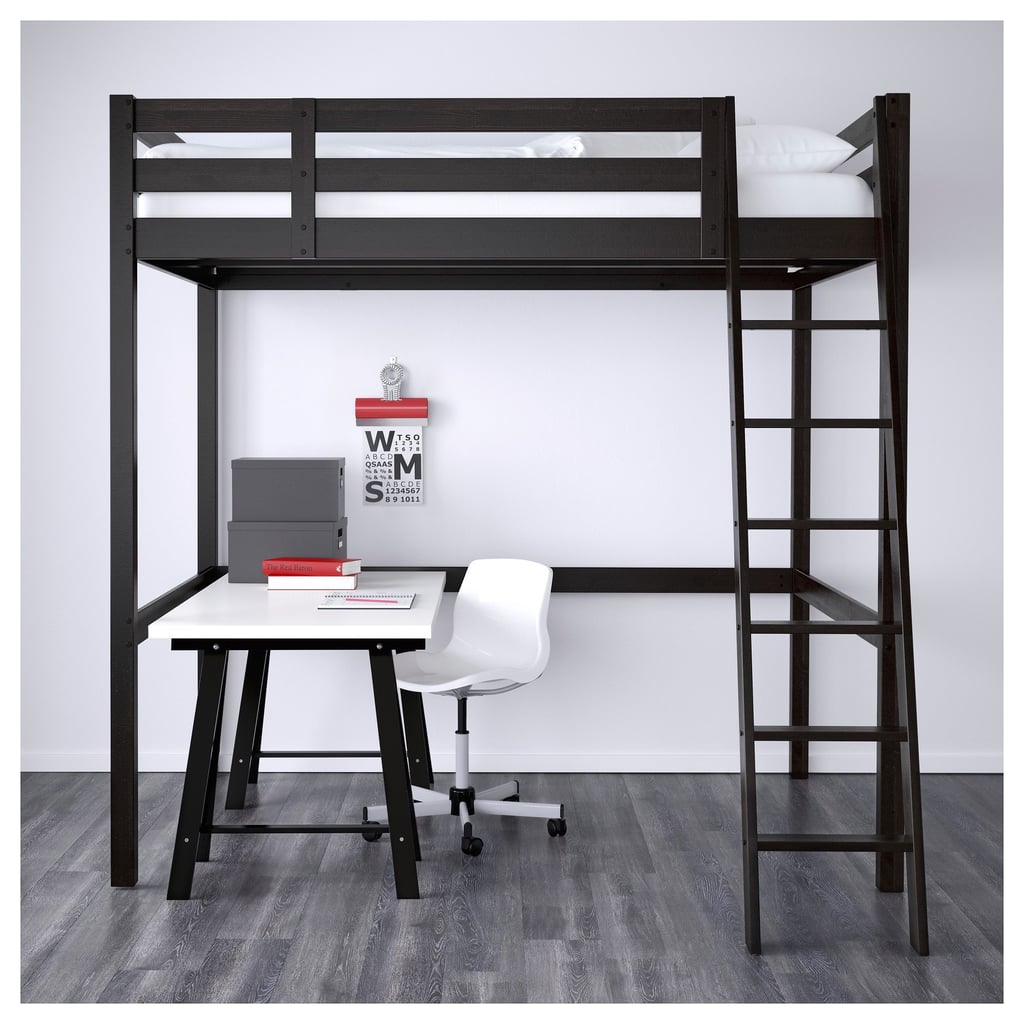 Loft bed frames aren't just for kids! This bed frame [9] ($300) comes in full/double, so it's perfectly acceptable for adults. The bottom portion easily fits a desk or couch!
3-Seat Sleeper Sectional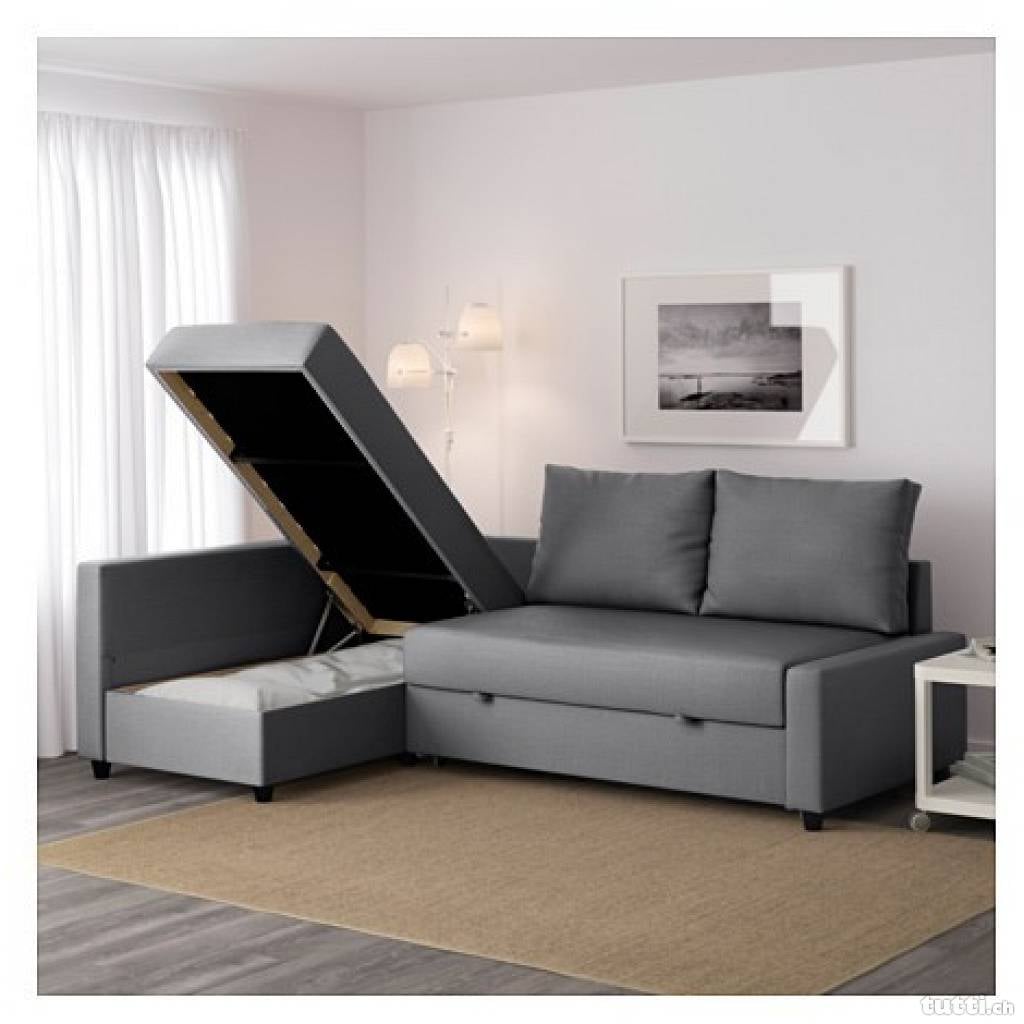 This sleeper sofa [10] ($600) is way easier to extend than your traditional sofa bed. Plus, it makes a great guest bed — or if you're really starved for space, a master bed!
Kitchen Cart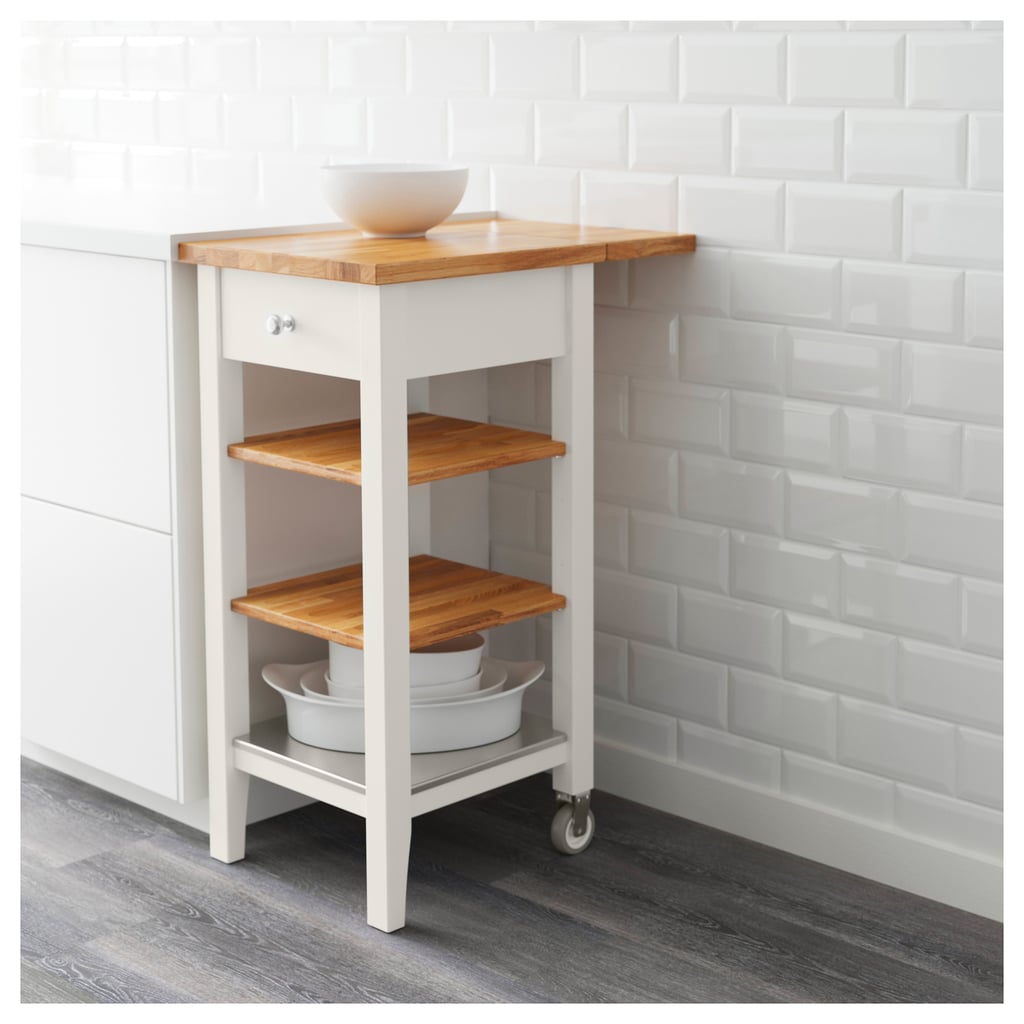 If you have a small space, the likelihood of you having a small kitchen is high. Get much-needed counter and storage space without sacrificing too much floor space with this kitchen cart [11] ($150).
Floor Lamp With Wireless Charging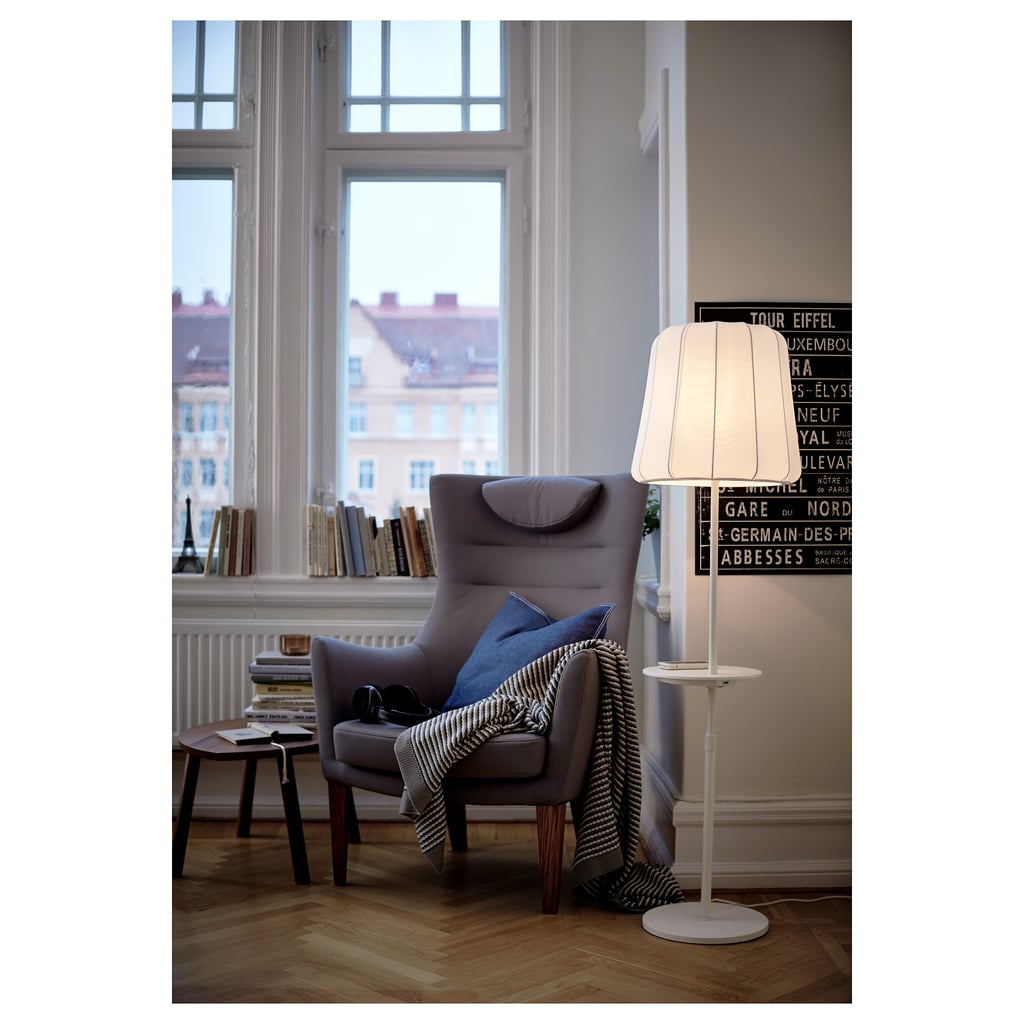 Not only does this cute floor lamp [12] ($130) come with a wireless charging station, you can also use it as a side table!
Crib With Drawers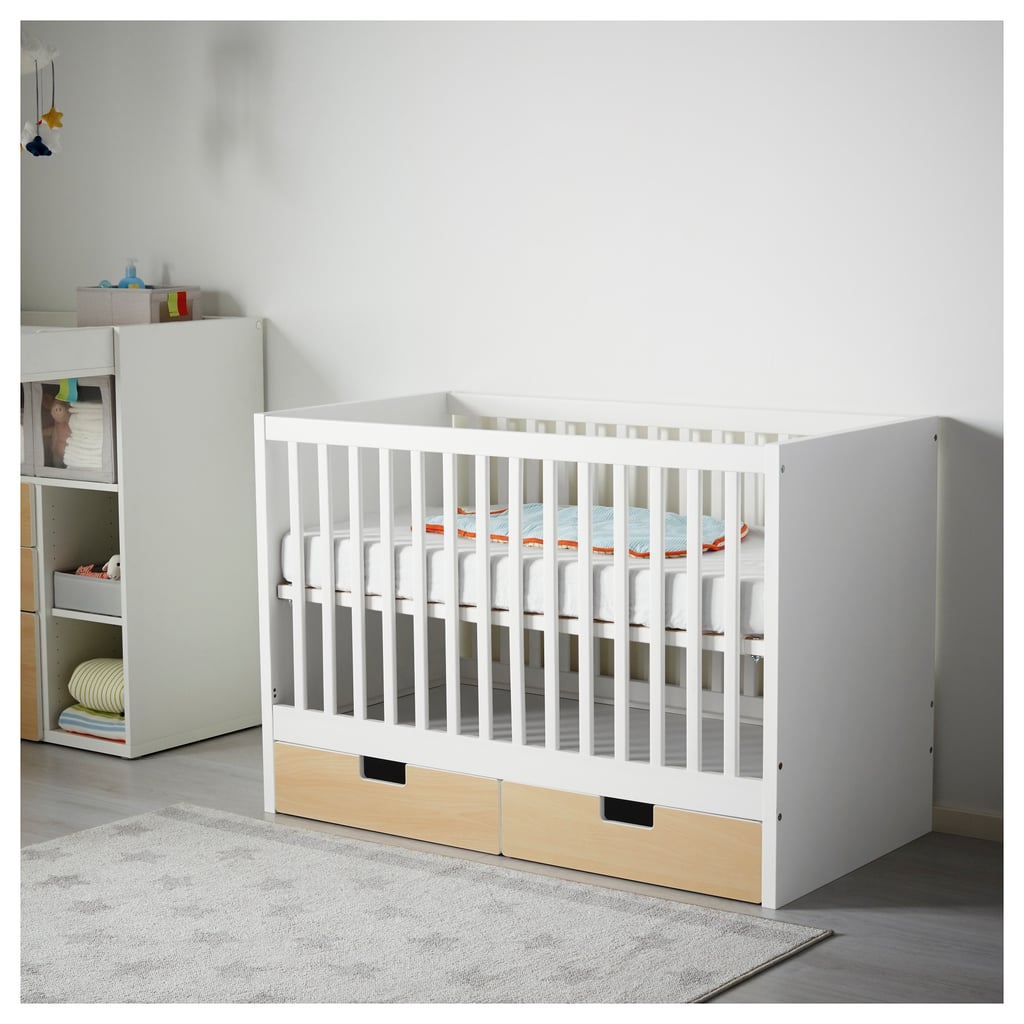 Having a small space with a baby can be even trickier, but this crib with drawers [13] ($200) comes with much-needed extra storage for you to keep toys, diapers, and more!
Corner Chair With Cushions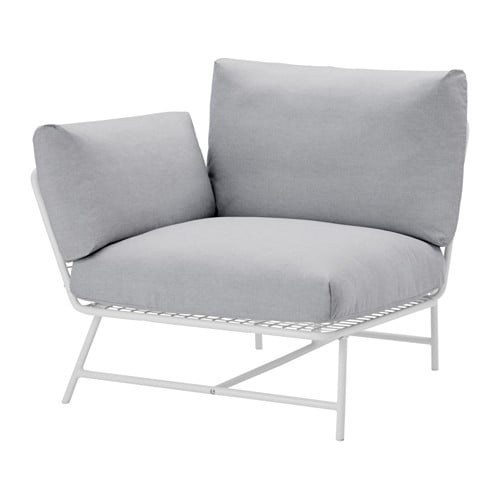 The beauty of this corner chair with cushions [14] ($200) is that you can put two together to turn them into a couch but then take them apart to make a versatile seating arrangement.
Room Divider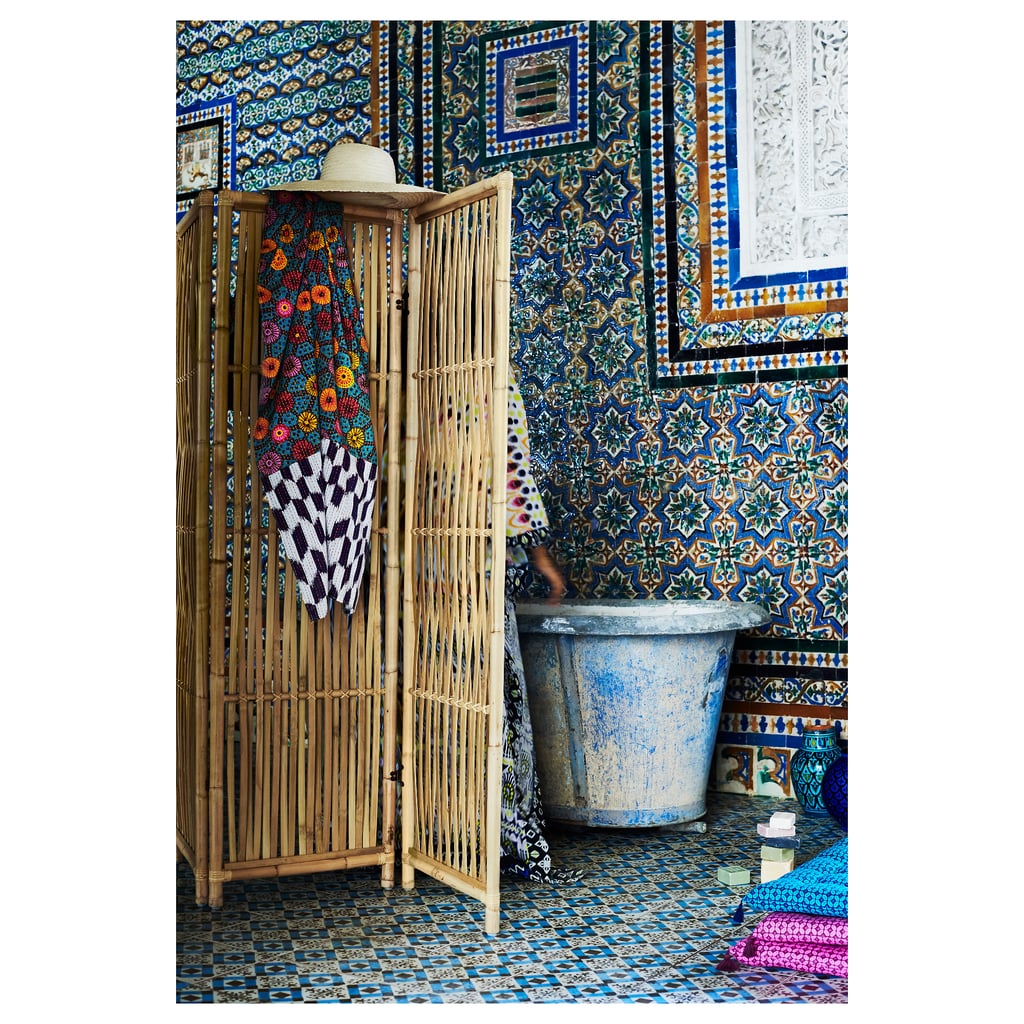 Studio apartments can really benefit from a good room divider [15] ($60) to create the illusion of defined spaces within a single room.
Hanging Planter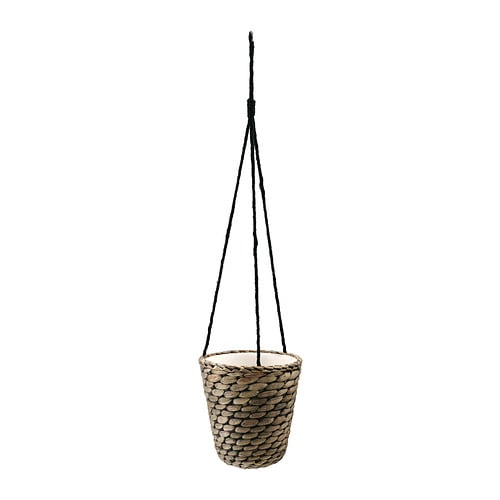 If you don't have a ton of floor space or surfaces for your burgeoning plant collection, try a hanging planter [16] ($8) to give you even more space.

Utility Cart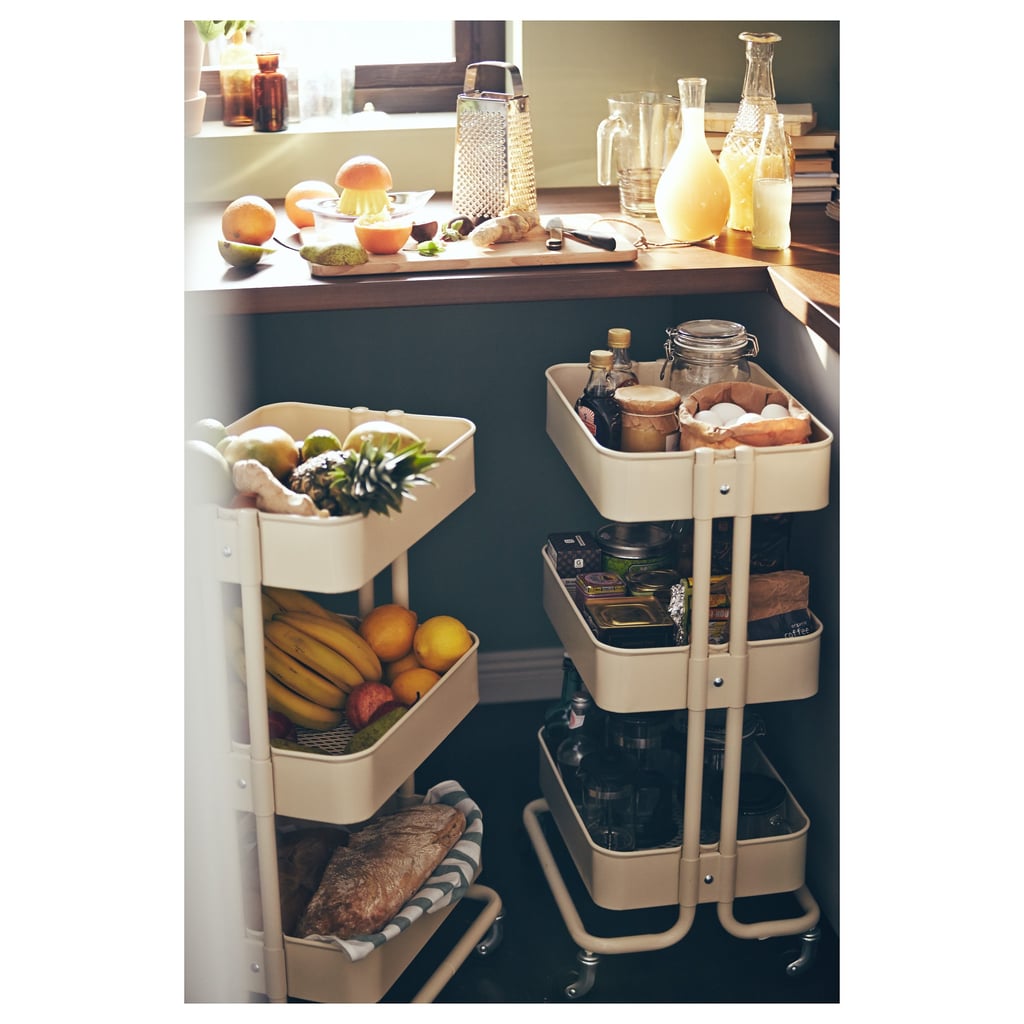 This utility cart [17] ($30) is ubiquitous in small spaces. It fits neatly under counters or tables and is great for adding storage anywhere you need it.
Shelving Unit With Doors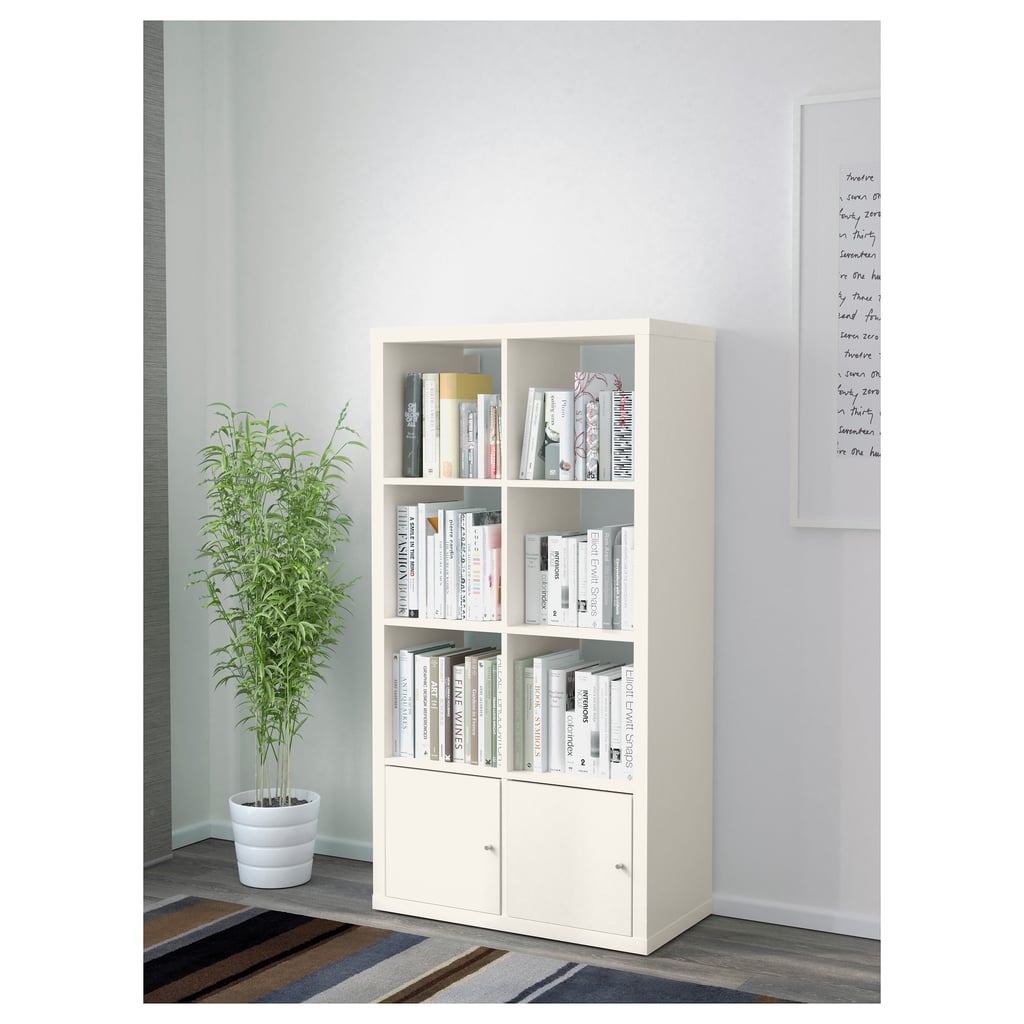 This shelving unit [18] ($95) is versatile and useful. Lie it on its side or stand it up, whatever suits your space. The doors can be used on any of the shelves, and the shelves are perfectly sized for storage bins and baskets.
Underbed Storage Box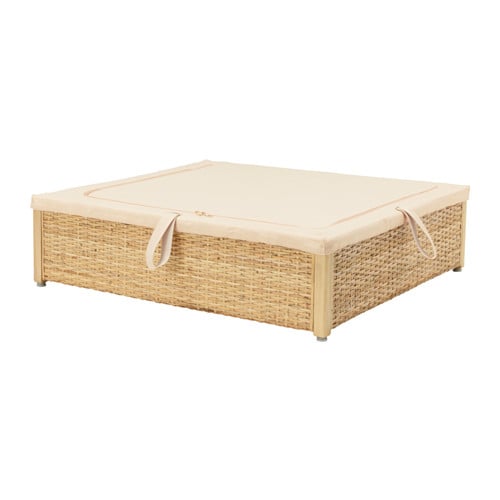 If you want storage under your bed without having to buy a new bed, try these storage boxes [19] ($50) on for size. They're great for storing seasonal clothes and add some rustic charm to your room.
Standing Desk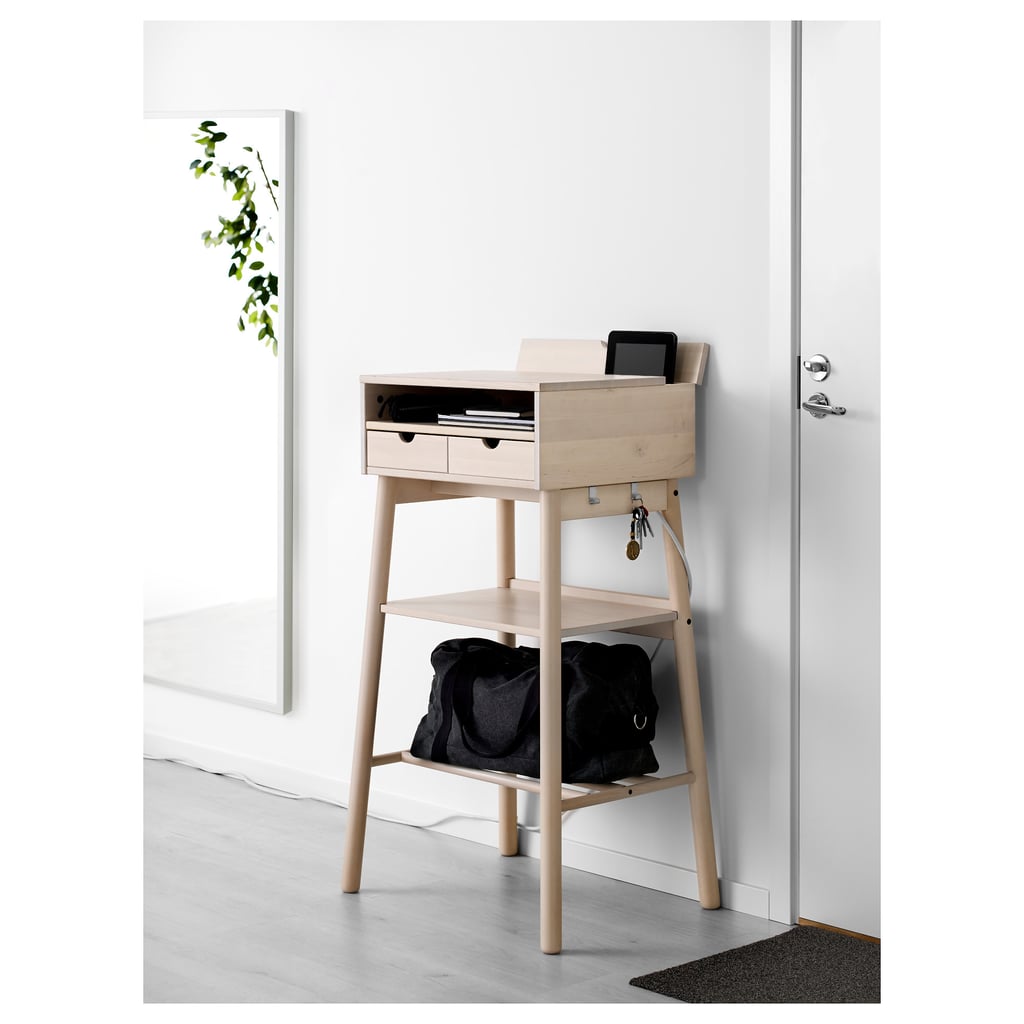 Most small spaces don't have space for an office, but this standing desk [20] ($150) is great for storing your laptop, tablet, and other electronics and office accessories.
Extendable Coffee Table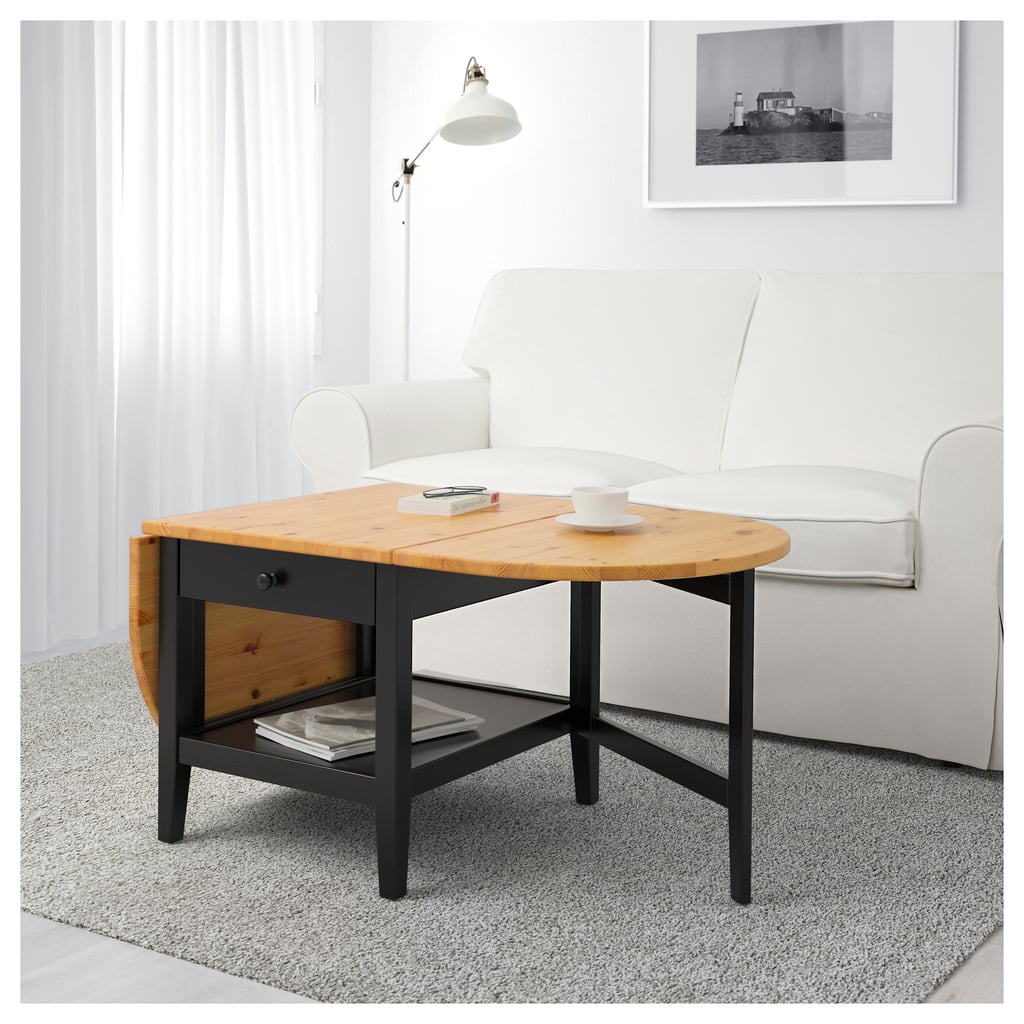 Keep clutter in your living room to a minimum with this compact coffee table [21] ($150). The extendable ends makes it easy to adjust it to whatever size you need.
Wall Upright and Shelves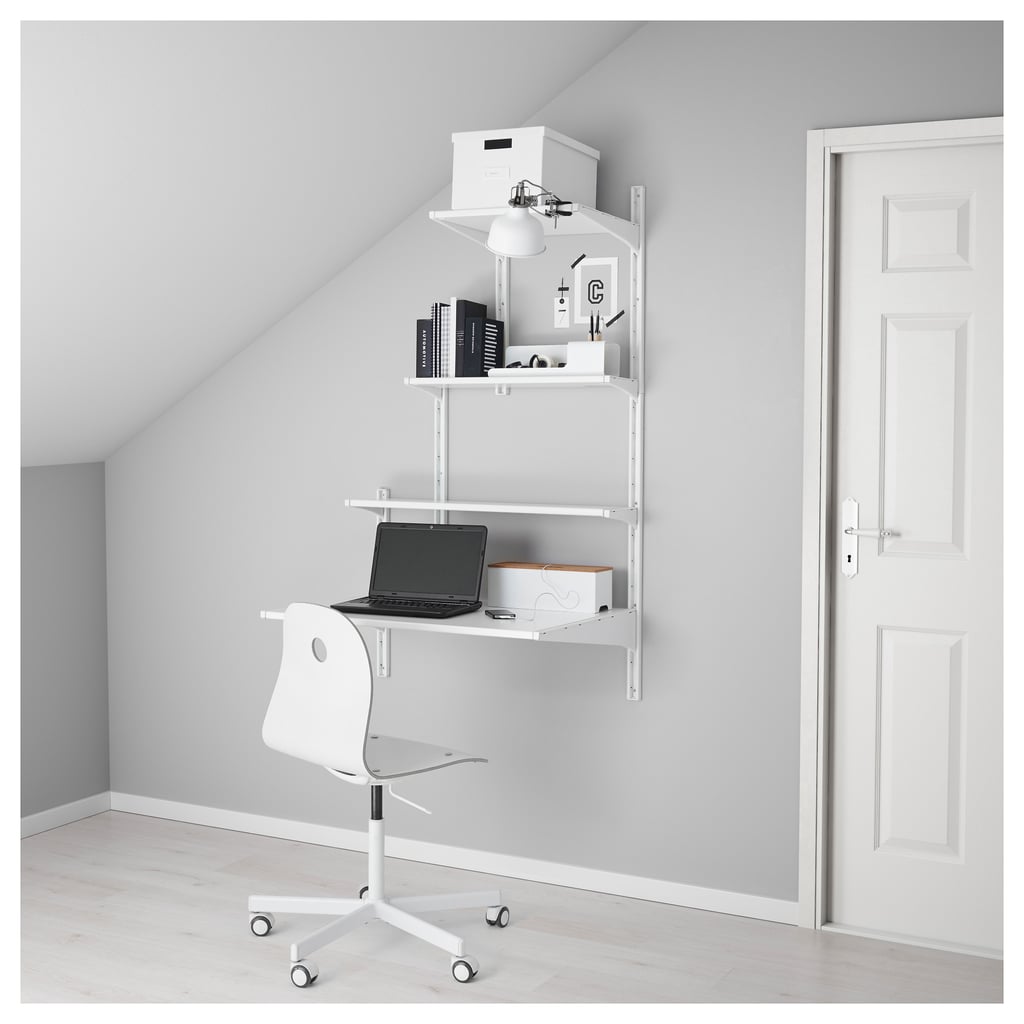 This wall upright and shelves [22] ($49) is another great use of wall space! The bottom shelf is big enough to be used as a desk, or simply use the whole thing for storage.
Nordrana Hanging Storage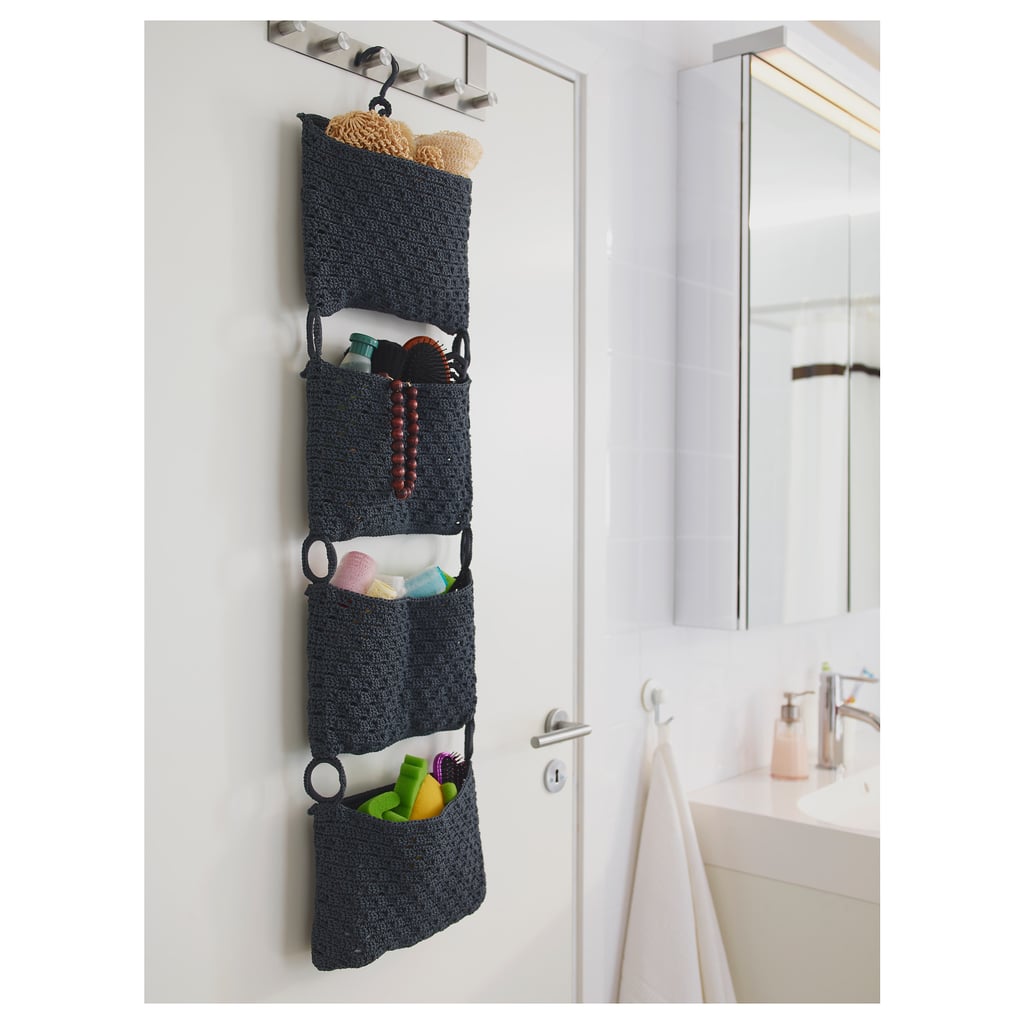 In small apartments, bathroom space is almost always at a premium. Hang this storage hanger [23] ($19) on your bathroom door and fill it with all of your toiletries and bathroom essentials.
Clothing Rack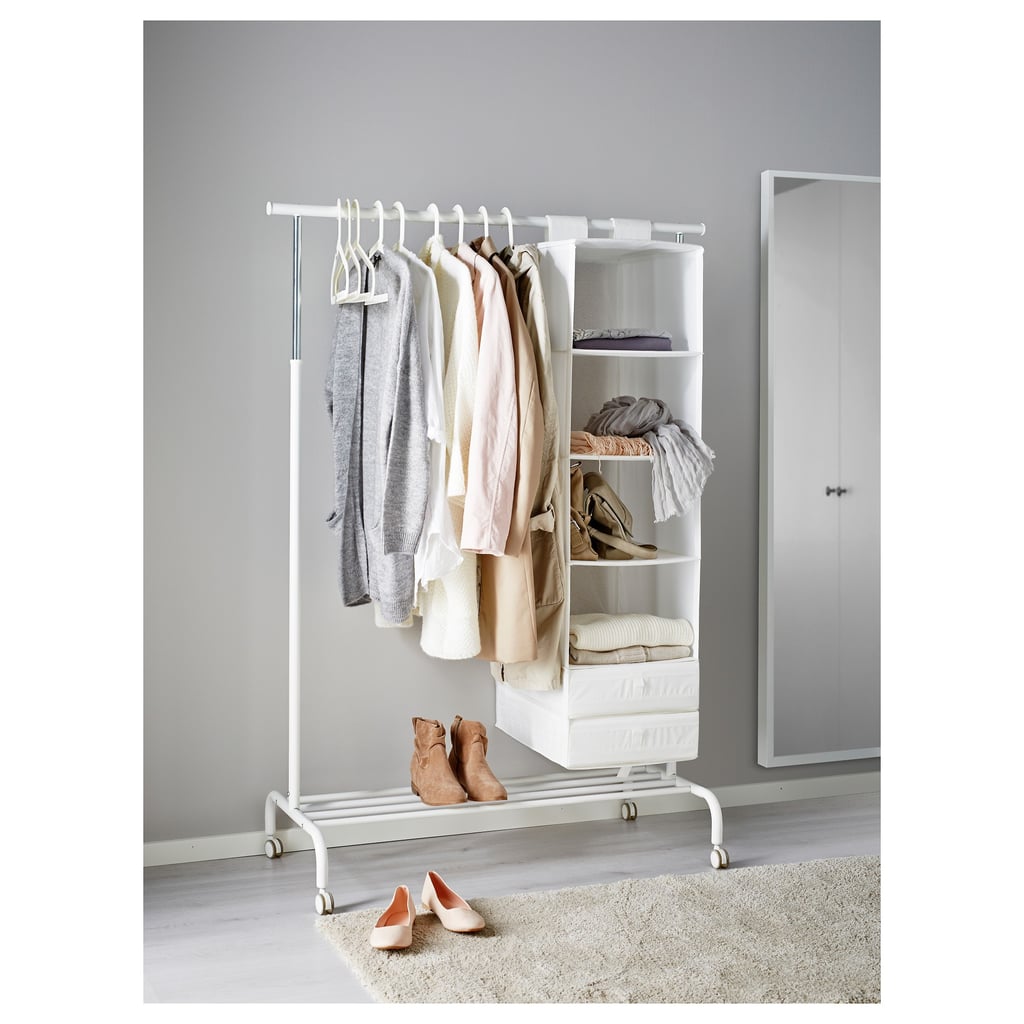 A clothing rack [24] ($13) is a simple and affordable way to instantly add more closet space to your room. Plus, it's a great excuse to show off your favorite outfits!