Industrial Bedroom Accents
Give Your Bedroom a Stylish Makeover With Industrial Accents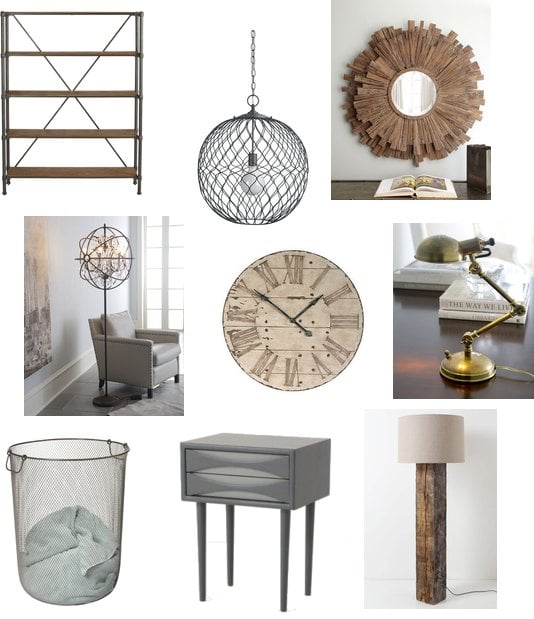 The industrial trend has been around for a while, but it's usually reserved for the living room or dining area — so why not try it in your bedroom? Mix these rustic wood and metal accents with your soft, cozy bedroom décor for an unexpected, contemporary style.
The Hoyne Pendant Lamp ($399, top center) adds a cool, urban touch without seeming out of place. With a hand-welded iron wire build and a galvanized steel finish, it's a great way to tap into the trend without letting go of your usual style.
It's two fads in one: the Horchow "Vermundo" Mirror ($450, top right) combines the sunburst mirror craze with the industrial obsession. With a 43" diameter, it's a large statement piece, but neutral wood in a light walnut stain keeps it subtle and understated.
Going for something more sleek? Try the Hilja Nightstand ($998, bottom center). Made of white ash wood, the piece isn't too far from a traditional side table, but its streamlined design carries an urban, modern sophistication.
Click on all the items in the layout to shop directly!