Kitchen Counter DIYs
3 DIY Countertops For Kitchens and Beyond
If saving for new countertops seems like a futile process, you might be able to get them sooner than you think! By cutting out the cost of labor and pricey materials, these design bloggers relied on smart DIY methods to give their homes countertop upgrades. And boy, did they pay off.
Concrete Counters
Jenny from Little Green Notebook decided to modernize her laundry room with DIY concrete countertops — but she didn't stop there. Pale grey cabinets and an unexpected pop of brass hardware take this look from industrial to glam. Craving concrete for your kitchen? Jenny insists it's sturdy enough to last a couple of years of kitchen wear and tear until you can finally splurge for stone.
Wooden Counters
If you were blown away by Manhattan Nest blogger Daniel Kanter's kitchen makeover, you'll want the low down on his DIY wood counters.
Painted Counters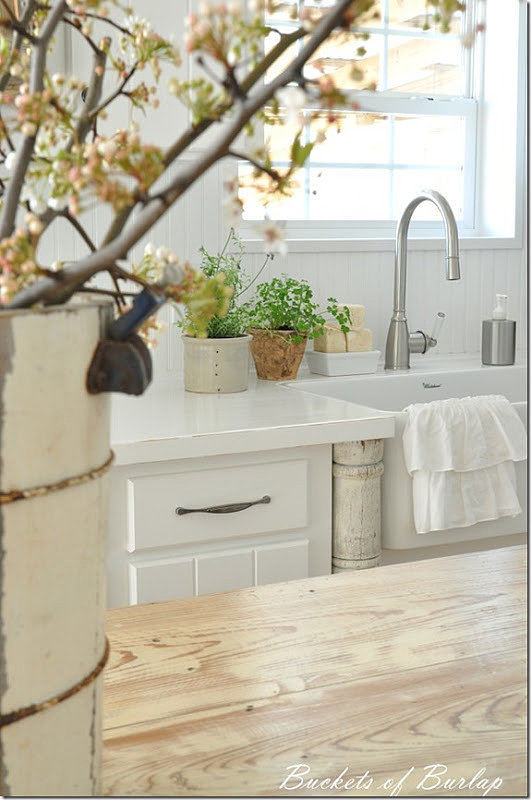 If you're looking to get rid of your butcher block countertops, you might want to take notes from Buckets of Burlap blogger Becky. Bothered by the amount of mismatched wood her kitchen was working with, she decided to paint her butcher block counters white. The result? A light and airy kitchen with just a hint of shabby chic.