If you swooned over the home Kourtney Kardashian listed last year (part of which she decorated herself!), it's safe to say, you admire the girl's style. While we wouldn't mind perusing her closets, we'd leap at the chance to tag along for a day of vintage-decor shopping — and Domaine Home got to do just that. Check out Kourtney's cheat sheet for vintage victory!
A Vintage Trend That Makes Her Cringe:
"Taxidermy: I'm not into it."
The One Thing She'd Rather Buy New:
"Lucite: Avoid vintage lucite if it's too beat up or scratched. It always looks best new."
Something She Avoids at All Costs:
"Fixer-uppers: New paint or reupholstery are one thing, but if a piece needs too much work, like a new leg or a glass top, I know I'll never get around to it."
Her Vintage Kryptonite:
"Is there such a thing as too many mirrors?"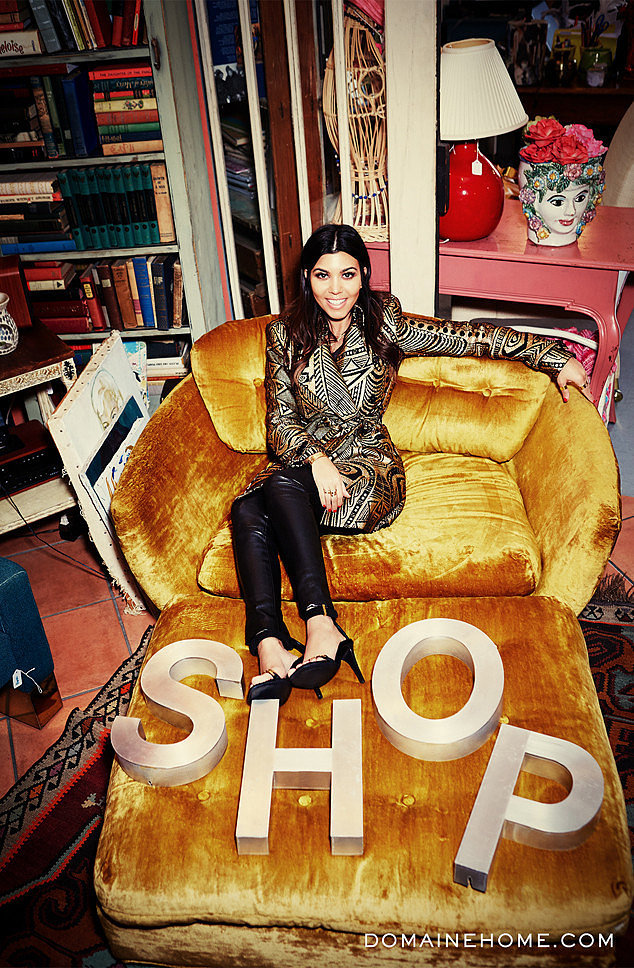 Visit Domaine Home for more of Kourtney's shopping tips, the vintage stores she can't live without, and her favorite pieces from each place!
Source: Justin Coit for Domaine Home