Luxurious Affordable Gifts
Holiday Gift Guide: Little Luxuries For Your Blue Blood Buddy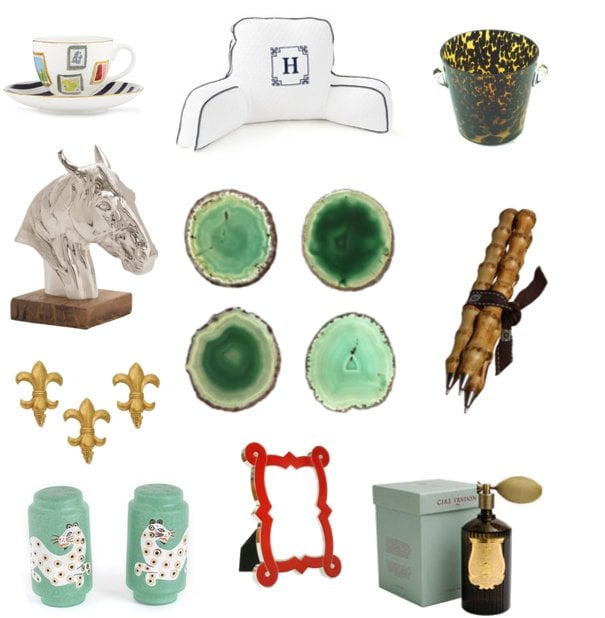 For the friend who enjoys the finer things in life, hone in on small but well-crafted accessories. These are the gifts that make every day life feel just a little more luxurious. Keeping an eye out for vintage items is also a safe bet for the girl who seems to have everything.
This set of Three Bamboo Pens ($15, second row, right) add a touch of chinoiserie chic to a nightstand or desk. A symbol historically associated with the French monarchy, a trio of Fleur-de-Lis Hooks ($39, middle row, left) feels downright regal whether they're holding a coat or your favorite necklaces. This Cire Trudon Room Spray ($142, bottom row, right) engages the eyes just as much as the nose. Squeeze the antique-style atomizer and you'll bring the outdoors in with notes of green leaves, eucalyptus, orange, fir's bark and cedar. My favorite is the Set of Four Brazilian Green Agate Coasters ($65, center). The organic shape and varying hues of emerald and sea foam green look like pieces of jewelry for your furniture.
Shop the rest of my choices by clicking on each image. Happy gifting!