Maurice Padovani Interior Design
Get the Look: Rustic Meets Modern by Maurice Padovani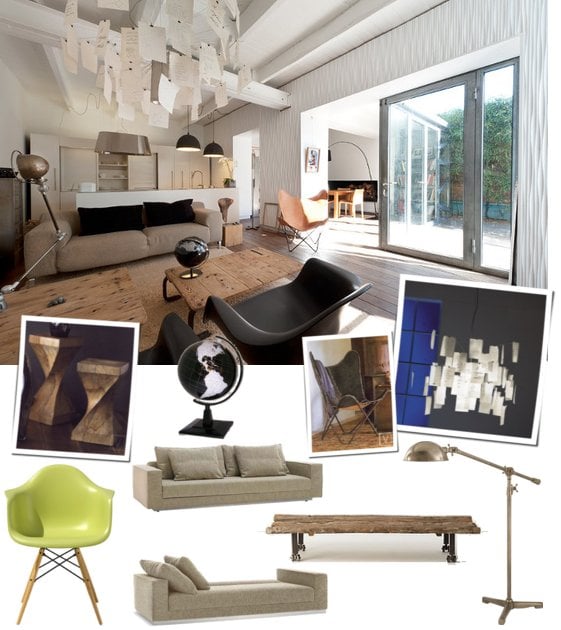 This living room by French designer Maurice Padovani may have gorgeous architecture and beautiful natural light at its beck and call, but its rustic-meets-modern furniture and décor are really what create the swoon factor. To be honest, any room featuring Ingo Maurer's Zettlez Chandelier ($1,220) will very likely win my vote in the design ballot; it has been a favorite of mine for years. The pricey Jielde task lamp is also a coveted piece.
What's so fantastic about this room is the restrained mix of rustic pieces like the salvaged wood coffee tables and the leather butterfly chair with the decidedly modern, comfortable designs like the low-lying sofa and Eames chair. The design plan is simple really, but with a few very beautiful, timeless pieces, you don't need to bother cluttering things up with vignettes and cutesy accents.
What do you think of this room? Is it your style?