Modern Bookends
Organize Your Shelves With Quirky Bookends!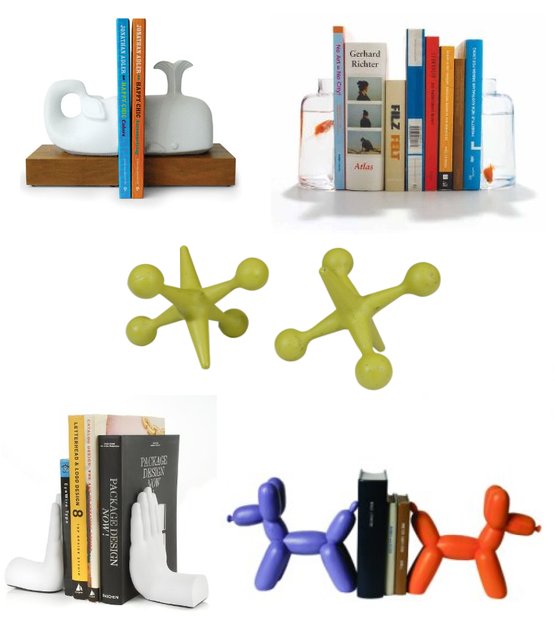 Now that we're getting closer to the New Year, I'm already starting to think of stylish ways to re-organize clutter prone areas in my home. Some recent book swapping has inspired me to think about different ways to accessorize my shelves. These bookends would add order and an unexpected style statement to my literary collection.
These Whale Bookends ($150, top, left) would introduce a touch of mod whimsy to nautical decor – perfect for holding a first edition of Moby Dick.
Although I'm not sure I'd have the heart to fill these DCI Decorative Jar Half Bookends ($70, top, right) with goldfish, I wouldn't think twice about filling them with fresh cut flowers for a pop of color.
I'm sure these Mid Century Jax Bookends by Curry (center) are out of my price range, but I love how they pay homage to childhood memories and pop art history. The shocking chartreuse color isn't bad either.
Click on the rest of these fun bookends to shop directly!