Modern Medicine Cabinets
Creating a Modern Medicine Cabinet
Here's a post from CasaSugar Community member Stephaniepoli from the Su Casa group: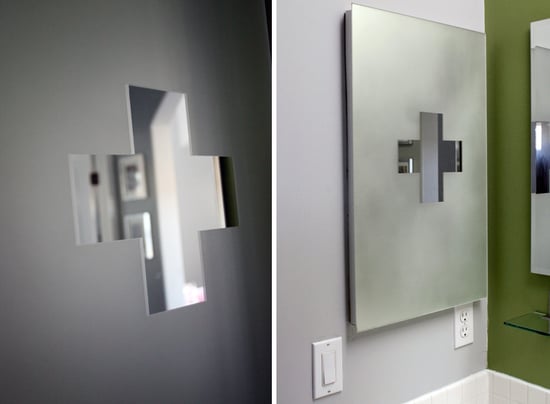 I really loathe mirrored medicine cabinets, especially when they are located on a side wall. No one would ever really use this for a mirror because of its awkward placement. But it's not a detail that I would sweat enough to run out and buy a different style or spend the time to cover the hole. My quick & stylish fix cost me just $6. Visit my blog for a full tutorial: DIY Modern Medicine Cabinet on Love&Lace.
Have you been doing any before and after projects lately? Be sure to share your photos with the Su Casa group!