Modern Wall Clocks
Celebrate the Spring Leap Forward With a Wall Clock
Did anyone else have a hard time making it to work on time this morning? That time change on Sunday has thrown me for a loop, as have the darker mornings. To combat the effect of the leap forward, I recommend an earlier bedtime and an effective alarm clock. Since so many of us are simply using our smartphones for an alarm clock these days, I can't recommend adding another one to your home. Instead, add a wall clock to your home. Wall clocks are practical, free up valuable tabletop or cabinet space, and can also fit into a gallery wall arrangement thanks to their pleasing design. I've rounded up a mix of contemporary and vintage clocks to satisfy your need to handsomely keep track of time.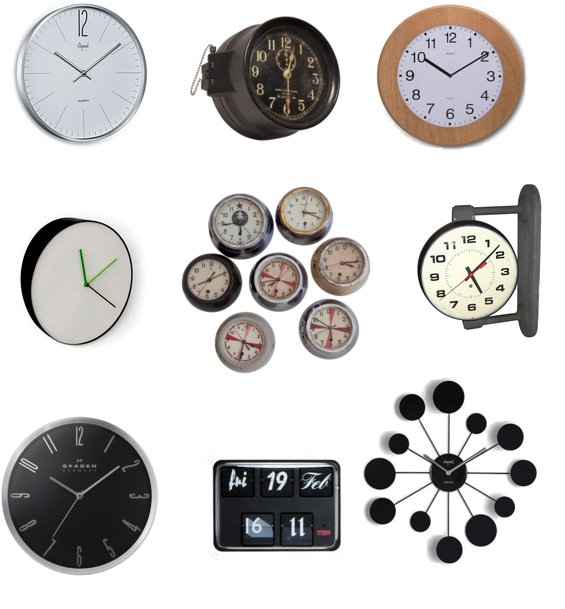 My current favorite is the cluster of Vintage Russian Wall Clocks ($650 for three, middle row, center). I love the idea of adding them to a kitchen wall and surrounding them with a few more international clock models (such as this colorful German one for a clock-themed wall art arrangement).
For a very affordable and handsome clock, the Opal Wall Clock ($50) in natural wood will blend in nicely in a variety of different decorating arrangements.
The Navy Wall Clock ($950, top row, middle) is from 1940 and would fit in perfectly in a modern bachelor pad. Can't you imagine how perfect it would look hung on a brick wall in a loft apartment? Its extended profile will make it a showstopper piece, and the clock's military background will add a masculine element to any home.
Do you have your eye on another clock? Just click on it to start shopping.