More Design Within Reach CasaSugar Giveaway Picks
My Picks From DWR's $1,000 Giveaway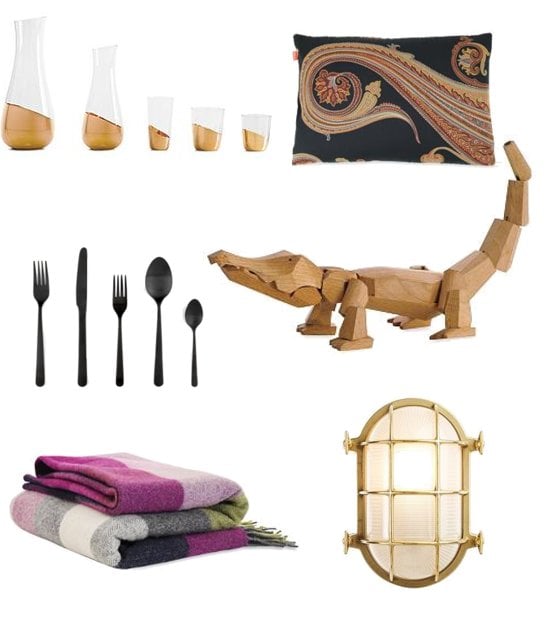 It's not too late to enter our 15 Days of Holiday Giveaways $1,000 Design Within Reach Giveaway! The lucky winner will receive a $1,000 Design Within Reach gift card. Even though I can't participate in the giveaway, I'm still admiring the inventory and imagining how I would style some of my favorite items.
If I were eligible, there are several pieces that I'd buy in a heartbeat. I'd start with Davey Lighting's Oval Bulkhead Light ($350, bottom right). This lighting company is said to have designed lights that graced the decks of famed ships like the Titanic! Wouldn't it look dashing against a a dark wall? I'm thinking onyx or midnight blue.
The Almoco Flatware 5-Piece Setting ($40-$60, middle row, left) in matte black would be a great addition to any modern table setting. I would choose a tablecloth covered in jewel-tone blooms like magenta, emerald green, and deep purple. Metallic versions are offered as well!
I have a thing for crocs. They have an element of elegance, exoticism, and danger that feels exciting to me. This Lucy the Crocodile ($115, middle row, right) sculpture by David Weeks Studio for Areaware captures the beauty of the animal in a playful manner. Since the wooden material gives it a casual, organic feel, I'd glam it up by grouping it with a lucite box and colorful agate coasters on a coffee table.
To shop the rest of my picks, just click on each image.