Patterned Rugs at Every Price
Cover Your Floors in Kaleidoscope Motifs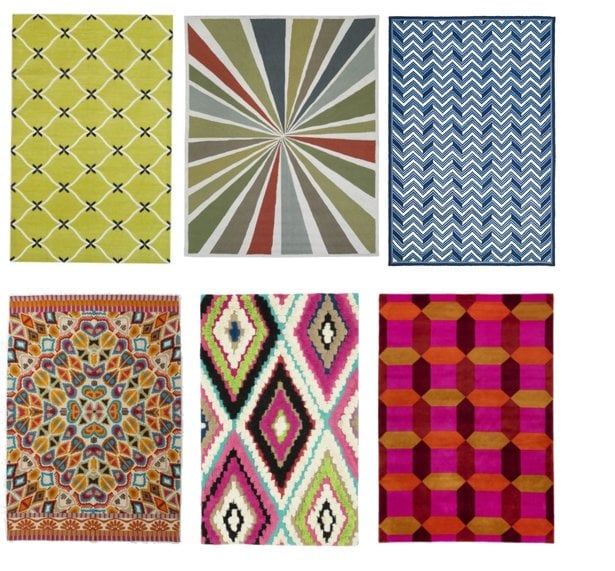 There's nothing like an exuberant rug to give a room high-impact design. These psychedelic styles have a delightfully dizzying effect that almost gives them a three-dimensional appearance. I like the idea of layering them with super traditional pieces, like a leather chesterfield sofa. I've rounded up some of my favorite examples on the market right now in a range of prices to suit every budget.
This Lourdes Sánchez Bull's-Eye Rug ($130-$750, top row, center) looks especially cool when positioned under a focal piece of furniture — it creates an illusion of a frame of rays.
The shapes in this Flutter Pattern Rug ($80-$1,300, bottom, left) look like they might start to move at any second, truly capturing the effect of a kaleidoscope. The multitude of colors makes it easy to incorporate brightly colored accessories like teal, magenta, and mustard.
The octagonal pattern in this FIGUR Rug ($450, bottom, right) is almost a spinoff of a more traditional chain-link motif — only much more adventurous! These sultry, '70s colors would look amazing in a walk-in closet.
Click on each rug for more information or to buy directly!