Photos of Belgian La Classe Hotel
Design Drool: A Lesson in Leisure
I'm excited to present a story from one of my favorite sites, ShelterPop!
A Belgian schoolhouse is converted into a playful destination for a vacation.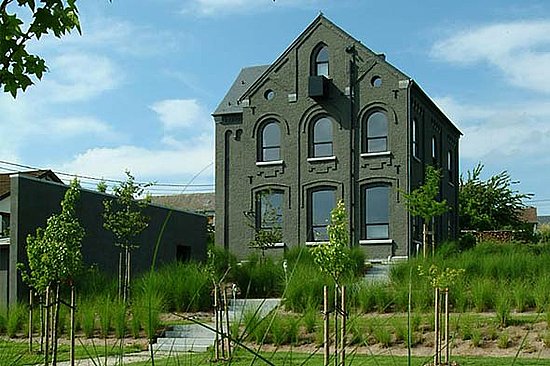 Leave it to a pair of photographers to transform an old school house into the ultimate vacation rental. Vacationers in France enjoy a system of holiday home rentals called gîtes; these rental properties are furnished for groups and set up so that renters can prepare their own meals. Gîtes, typically rustic group accommodations, are usually basic, rural accommodations, but architectural photographers, Anne and Jean-Luc Laloux decided they'd take this notion to the next level by creating a luxurious country retreat in Belgium.
Frequent travelers, Anne and Jean-Luc Laloux describe themselves as always in "search of exceptional homes designed by the best contemporary architects." Their travels inspired this design-loving, globetrotting duo to try their own hands at creating a luxury vacation rental property. Turns out, they're renovators of the highest echelon, as evidenced by La Classe, a former village school that has been transformed into a village gem.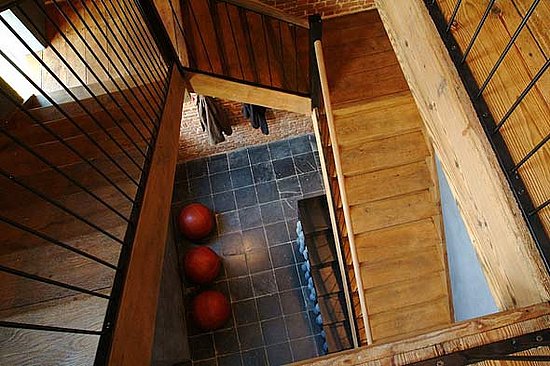 Situated in a picturesque section of Belgium, La Classe houses up to 21 people in its 7-bedroom, 7-bathroom expanse. While the former schoolhouse has been transformed into comfy living quarters, the building's educational past shows through: Gym class medicine balls adorn a hallway, school chairs hang as decor on the wall of the dining room, vintage educational posters decorate bedrooms. The Lalouxs have even titled each room after an area of study: Geography, Anatomy and Mathematics are three of the rooms' names.

Continue the hotel tour.
As architectural photographers, Anne and Jean-Luc Laloux have paid respect to the building's excellent bones and dramatic architecture. The design is playful yet sophisticated, with touches like chalkboard-painted walls reading as cutting-edge design, not a leftover classroom detail.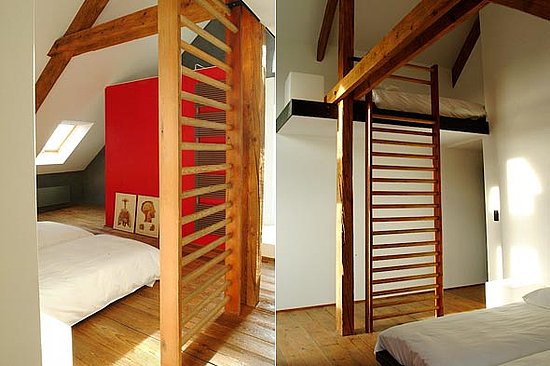 With space for 21 people, the Lalouxs are billing La Classe as a perfect spot for a work retreat. Just the idea of spending a weekend at this stunning former schoolhouse has all your ShelterPop editors daydreaming of working over a long weekend.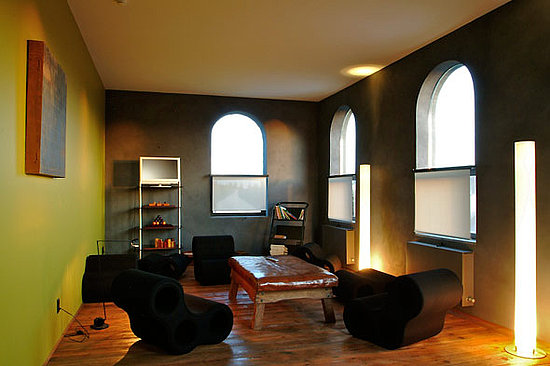 Read some of my other favorite ShelterPop stories!