Photos of Pippa Middleton and Chambray and Denim Decor
Denim and Chambray Décor à la Pippa Middleton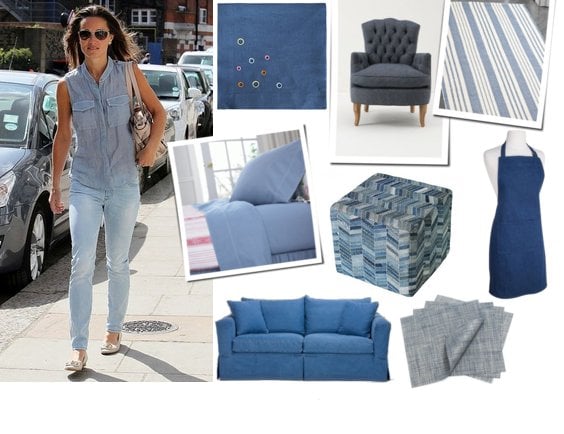 I love the chambray and denim ensemble that Pippa Middleton was spotted sporting about London in, and it got me to thinking I should integrate some of the casual cottons into my interiors. From the playful modern Design Resource International Holes Dinner Napkin ($32) to the herringbone-patterned Denim Collage Pouf ($169) to the classic Home Lake Chambray Sheeting ($35-$70), there's a chambray and denim selection for every decorating style.
Though it's got a laid-back, down-home, country look, I think a skilled designer could work wonders (and some edginess) into the Ethan Allen Denim Hampton Slipcover ($399-$649) with appropriately paired pillows, artwork, and textiles. But not all jean has to have James Dean cool factor: we could also pair it with some white eyelet curtains and pink rose-patterned throw pillows, put The Judds in the disc-changer, and own that pastoral style.
Have you brought the blue fabrics into your own home yet? Click the rest of the product images to shop this look!
Source: INFDaily.com