Ree told POPSUGAR about her bedding line, "The defining feature of my products is there's plenty of color going on and floral patterns. Not everything has to match. There are a lot of opportunities to build your own combination of things as you like them." While we all know and love her Walmart kitchen goods [1], Ree said, "The bedroom was the next place I wanted to go [with the collection]. I'm a bit of a low-key interior decorator, meaning I don't walk into a room and think of walls I can move and all these huge transformations. I just think, 'How can I give it a little bit of a make-over? Dress it up. Give it some personality.' I think bedding is a wonderful way to do that."
On the phone, Ree said that she's "just unpacking the boxes" of the complete bedding line, which features ruffle-edged sheets, quilts, comforters, shams, and decorative pillows. "I wanted to get the exact product the customers would get when they place their orders," Ree explained. Of all the items, Ree did name a few favorites:
"I started loving the pattern Beautiful Bouquet and Rose Garden, because I'm all about the flowers. I'm so crazy about those patterns, but I've really fallen in love with the solid quilts. There's a bright yellow, red, and teal. They look so pretty, whether you are using them as a comforter or draping them over the end of your bed. The decorative pillows are just a reflection of my soul. They are really bright, and you can throw them on the bed or even on the sofa. I've got some characters from the ranch. There's a cow surrounded by florals, a basset hound, and a kitty from the ranch. There are little hints of my real home life."
Take a look at photos of the entire collection, which ranges from $20 to $100 per item.
The Pioneer Woman Ticking Stripe Euro Sham Set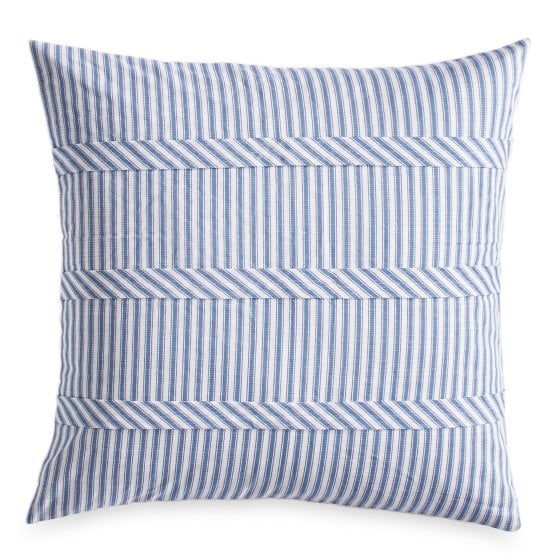 The Pioneer Woman Ticking Stripe Euro Sham Set [2] ($36)
The Pioneer Woman Double Stitch Euro Sham Set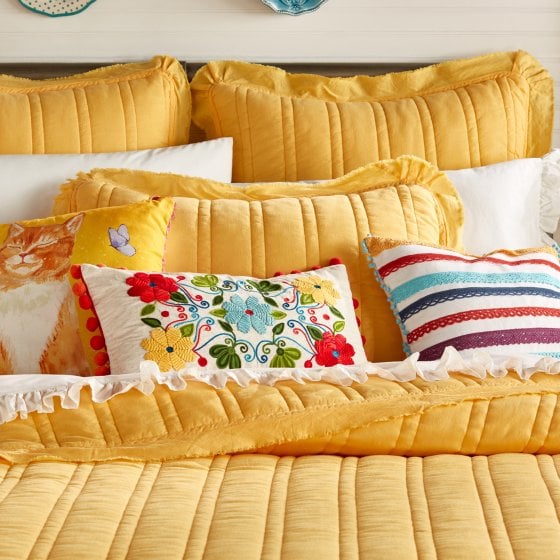 The Pioneer Woman Double Stitch Euro Sham Set [3] ($50)
The Pioneer Woman Ticking Stripe Comforter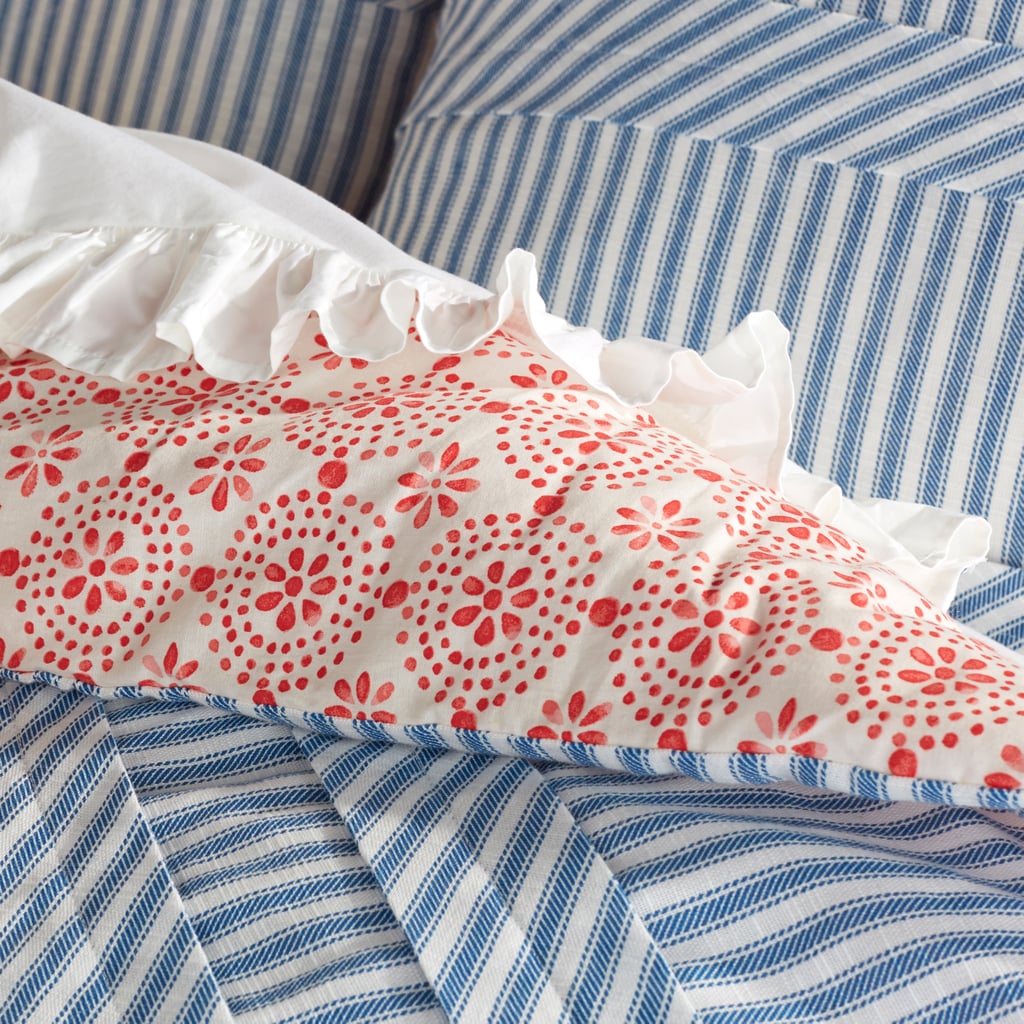 The Pioneer Woman Ticking Stripe Comforter [4] ($70)
The Pioneer Woman Rose Garden Euro Sham Set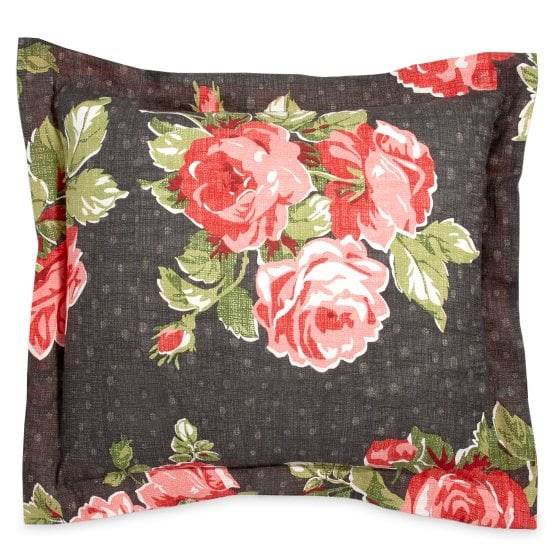 The Pioneer Woman Rose Garden Euro Sham Set [5] ($36)
The Pioneer Woman Rose Garden Comforter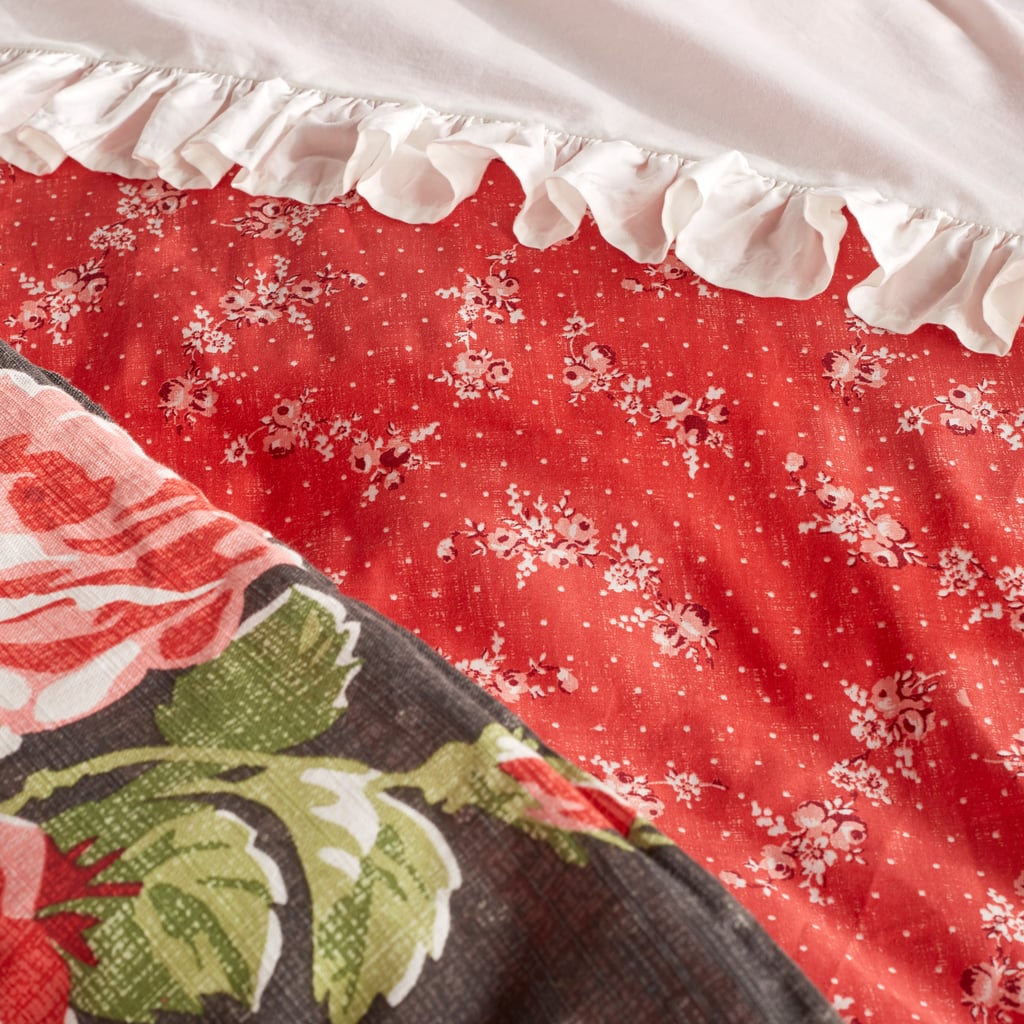 The Pioneer Woman Rose Garden Comforter [6] ($70)
The Pioneer Woman Beautiful Bouquet Euro Sham Set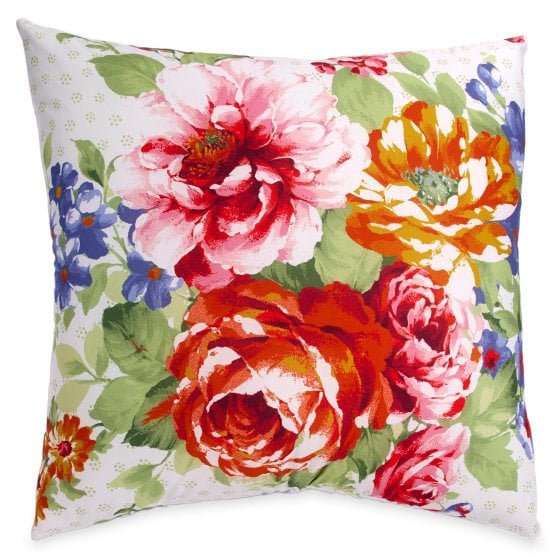 The Pioneer Woman Beautiful Bouquet Euro Sham Set [7] ($36)
The Pioneer Woman Beautiful Bouquet Comforter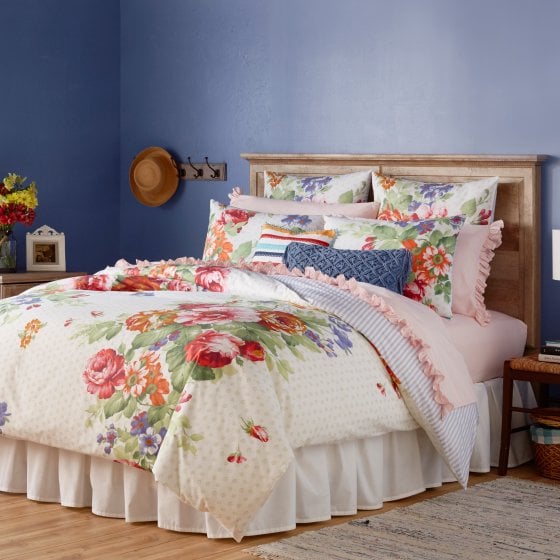 The Pioneer Woman Beautiful Bouquet Comforter [8] ($70)
The Pioneer Woman Calico Floral Ruffle Sheet Set
The Pioneer Woman Calico Floral Ruffle Sheet Set [9] ($45)
The Pioneer Woman Floral Medallion Sham Set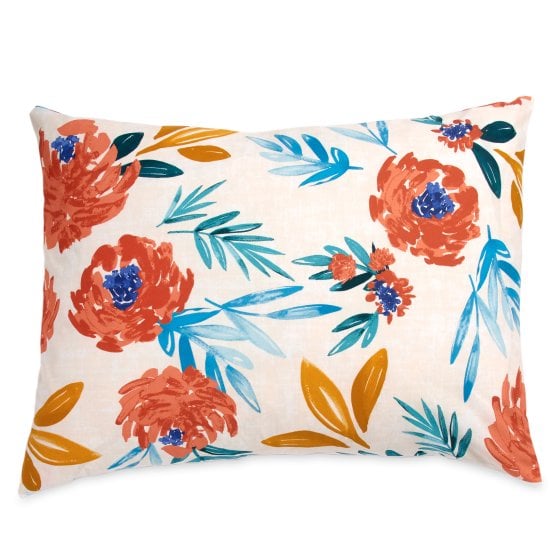 The Pioneer Woman Floral Medallion Sham Set [10] ($27)
The Pioneer Woman Floral Medallion Duvet Cover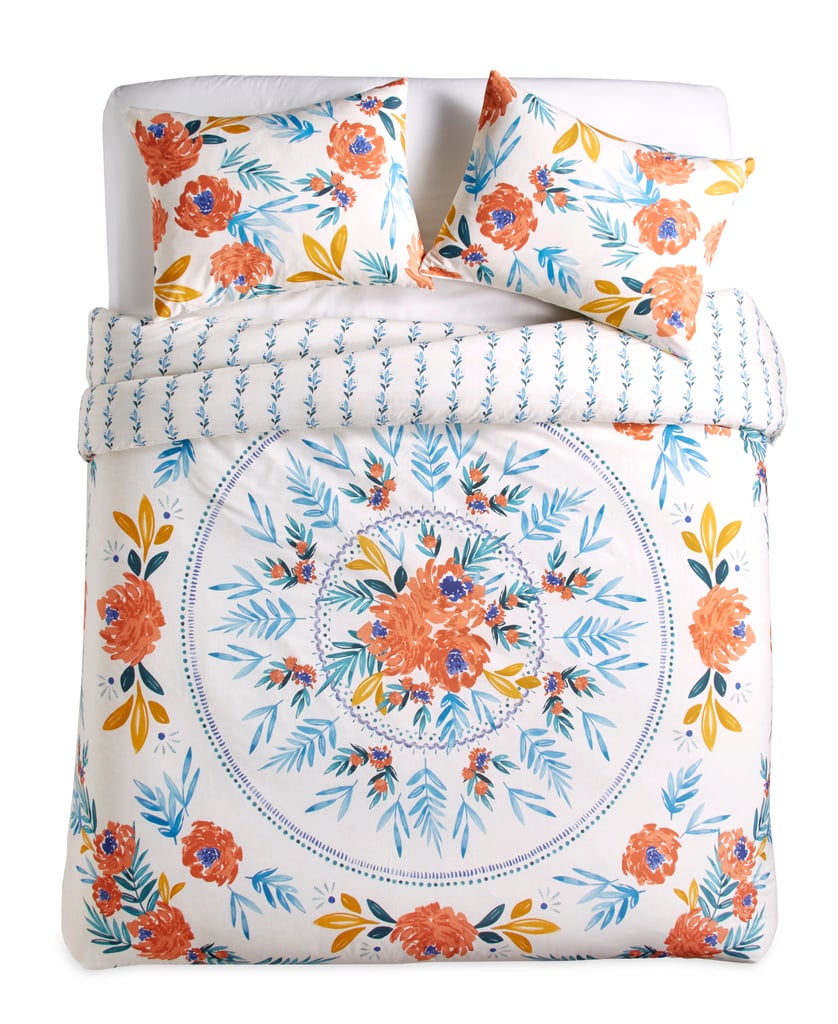 The Pioneer Woman Floral Medallion Duvet Cover [11] ($60)
The Pioneer Woman Double-Stitch Quilt in Red, Yellow, and Peacock Blue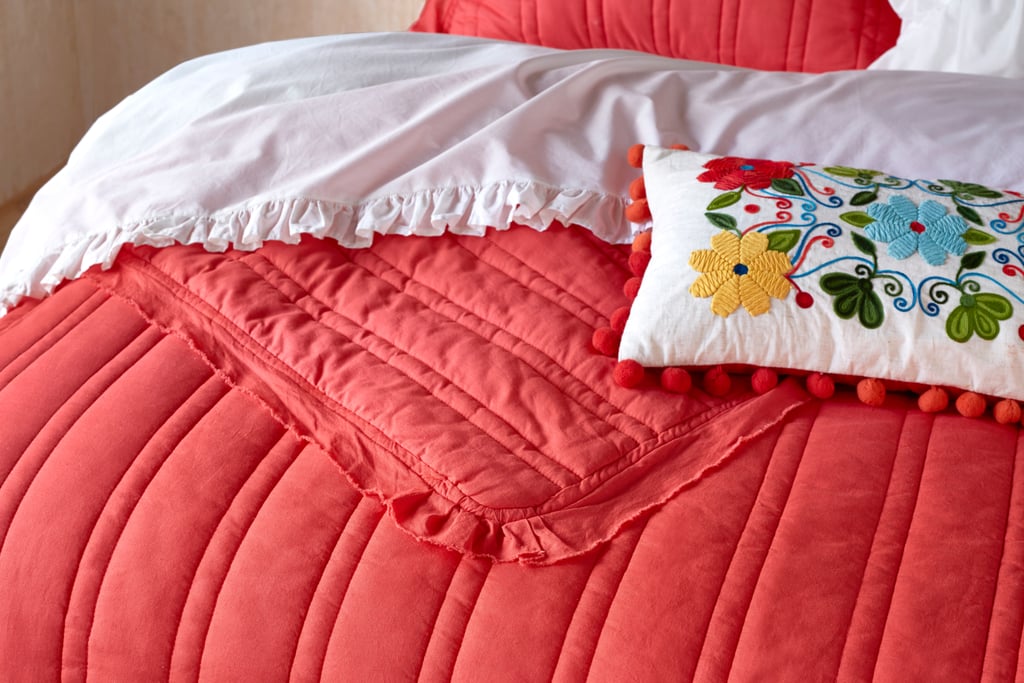 The Pioneer Woman Double Stitch Quilt in Red, Yellow, and Peacock Blue [12] ($50)
The Pioneer Woman Ruched Chevron Comforter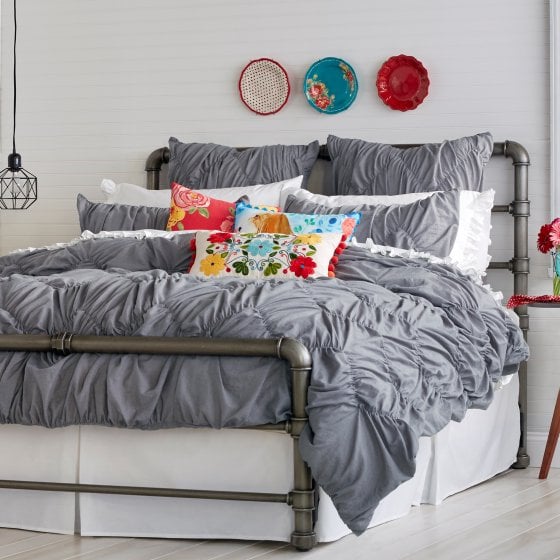 The Pioneer Woman Ruched Chevron Comforter [13] ($70)
The Pioneer Woman Ruched Chevron Sham Set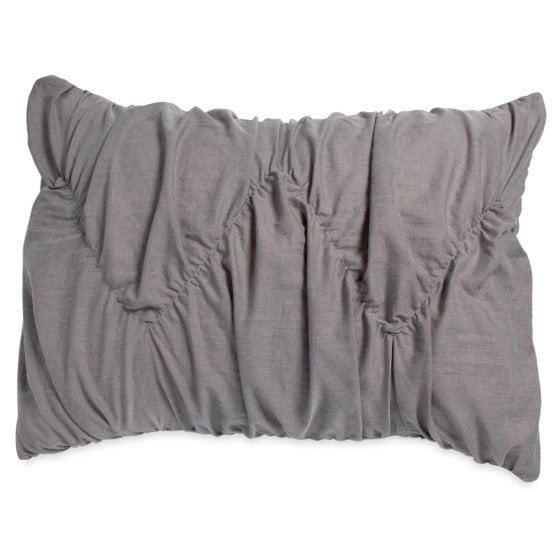 The Pioneer Woman Ruched Chevron Sham Set [14] ($27)
The Pioneer Woman Polka Dot Ruffle Sheet Set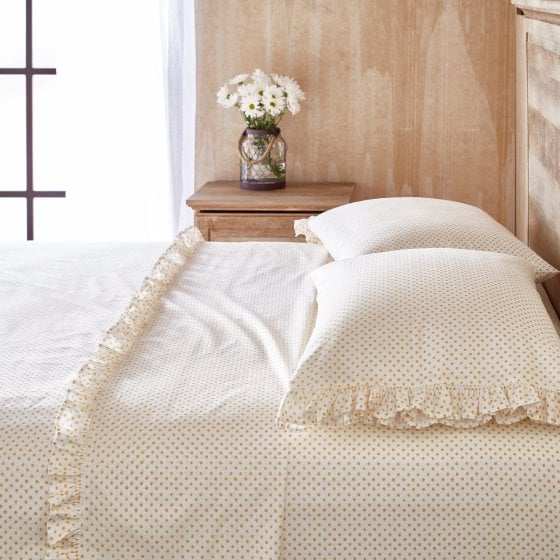 The Pioneer Woman Polka Dot Ruffle Sheet Set [15] ($45)
The Pioneer Woman Barn Dance Quilt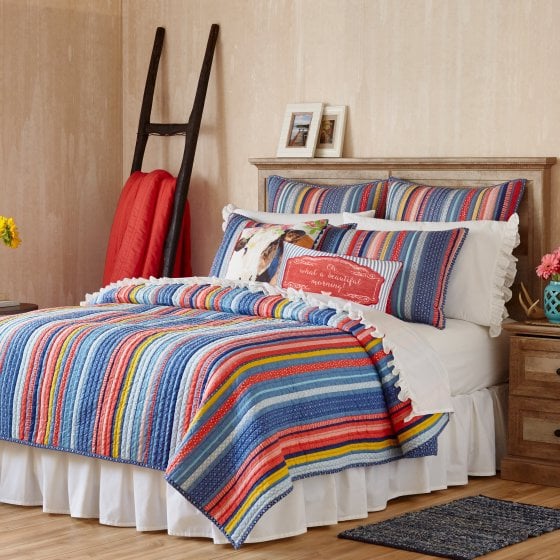 The Pioneer Woman Barn Dance Quilt [16] ($50)
The Pioneer Woman Flower Cow Decorative Pillow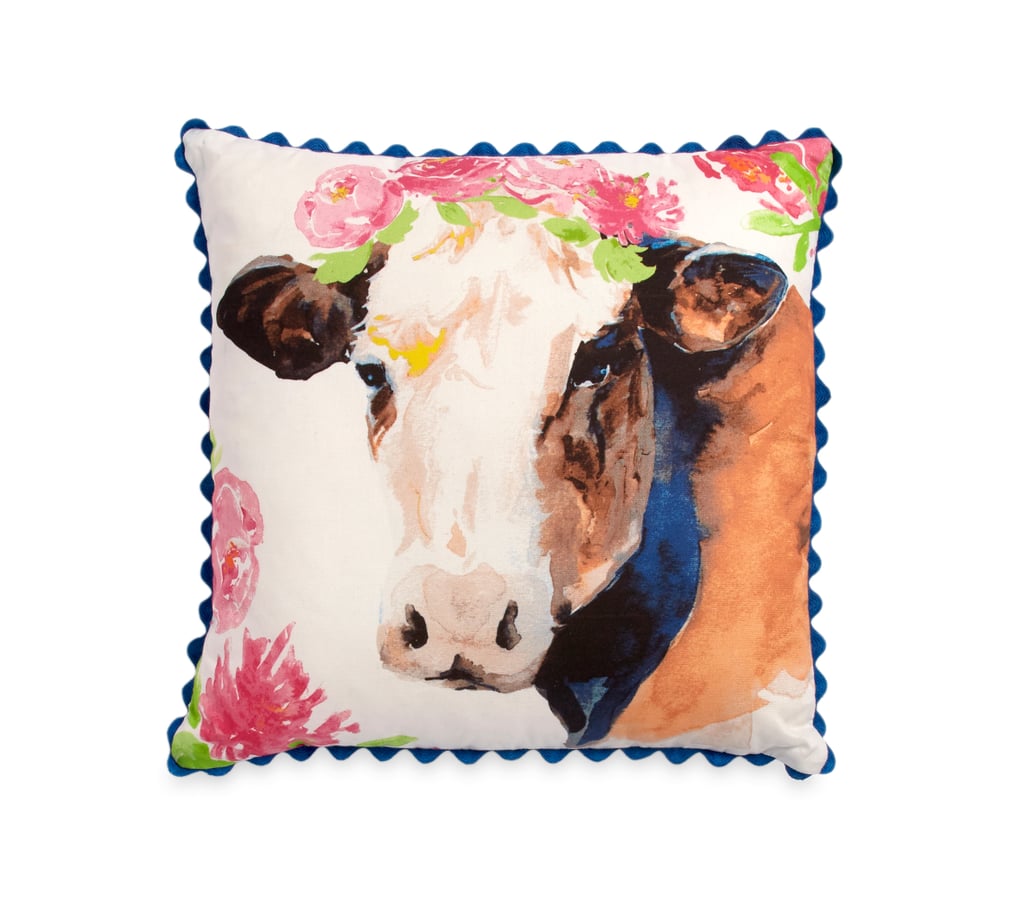 The Pioneer Woman Flower Cow Decorative Pillow [17] ($25)