Roundup: Incredible Shelves
Here's a post from OnSugar blog Apartmentalizing: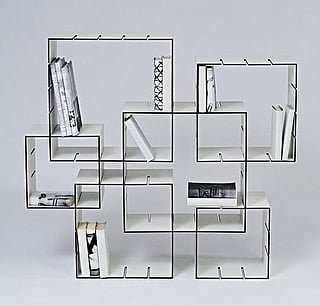 I LOVE these shelves (KONNEX by Florian Gross)! Especially perfect for small, oddly-spaced apartments that require storage, but could quickly feel cluttered or crammed with heavy pieces.
Inspired by her find, I've rounded up some more intriguing shelving for you below:
Want to see more? Start following Apartmentalizing or start your own OnSugar blog!