Shopping For Trunks
Decorating With the Valuable, Versatile Trunk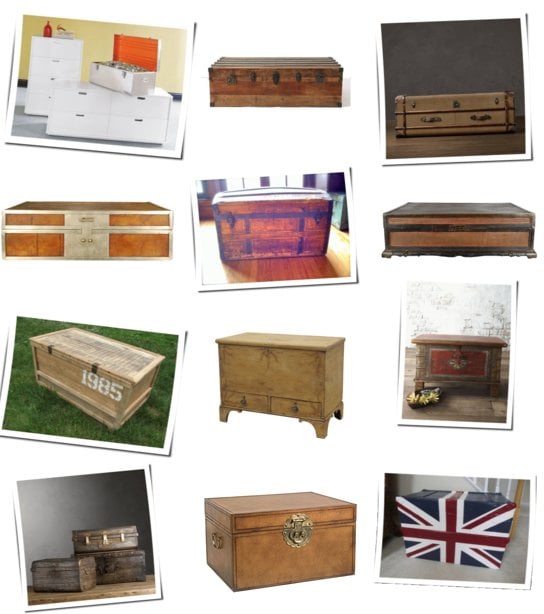 From Jenny Linds to saratogas and steamers to barrel staves, trunks come in all styles, shapes, and sizes. Dating back to pre-medieval times, to say that using trunks for home organizing or decorating is a classic move is something of an understatement. The earliest American-made trunks were from the late 1600s, made from various woods that were covered with hide. Later, trunks grew more ornamented with details including leather trim, brass tacks, and forged iron locks. Of course, today you can pick from a variety of vintage or new options from around the world — the choices for trunks are varied indeed.
For a chic, modern look, go with the CB2 Versus Galvanized Trunk ($200, top row, left). Crafted from galvanized sheet metal, I love the surprise of the interior's painted hot-orange pop of color.
My absolute favorite, however, is the 19th-Century Chinese Nickel Silver Mounted Hide Document Box ($4,000, second row, left). This 19th-century Chinese hide-covered document box features an immaculate exterior with nickel silver mounts. It's absolutely gorgeous.
Are you enamored with another trunk? Just click on it to learn more!