Spring Tablescapes
Lovely Little Vignettes: The First Outdoor Dinner of Spring
Here's a post from CasaSugar Community member perkinswood from the Lovely Little Vignettes group: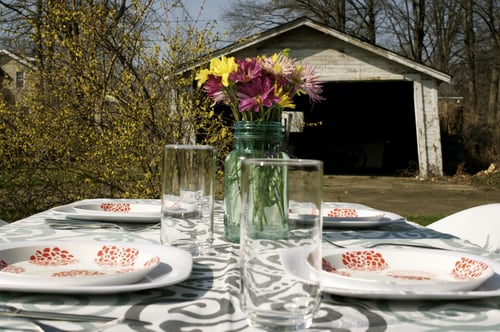 Northeast Ohio weather finally broke yesterday, so we decided to have dinner outside. We picked up a table and some chairs at Home Depot, a DwellStudio tablecloth from Target, a few new dishes, and the rest of the stuff was from around the house.
Continue reading to see more photos!
For more pictures, visit my blog!
Have you created any Spring tablescapes lately? Be sure to share photos in the Lovely Little Vignettes group!