Stylish Front Door Mats
Welcome Home With Fashionable Floor Mats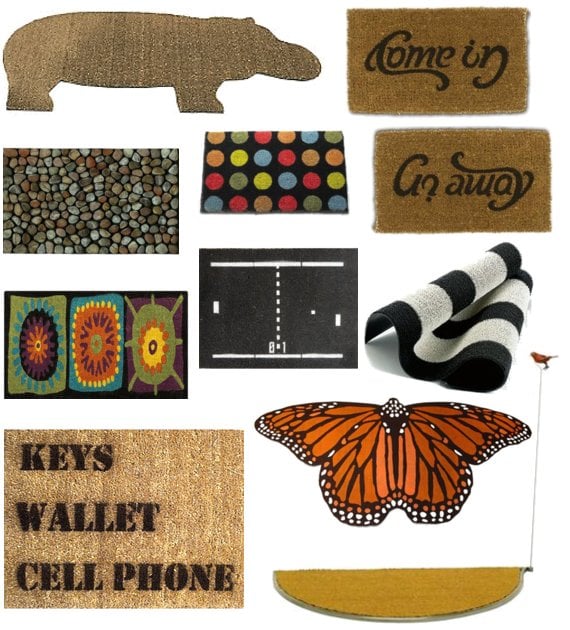 A floor mat isn't just a practical necessity. It's the very first impression someone gets of your home, so why not make a stylish statement? Maybe you're lucky enough to have a home with a long and winding entry, or maybe your front door floor mat is the only detail of your space's exterior you're able to individualize as you see fit. Either way, a design-inspired floor mat is a welcoming addition to any space. I always notice when someone has something that stands apart from the standard, tired-looking mat at their door.
I love the majestic monarch rug on Butterfly Orange Rug ($57) from Liora Manne. The detail is exquisite and the shape is anything but traditional. And there's nothing more warm or welcoming than that beautiful butterfly's burnt orange hue. I also love the bright colored symmetrical circles of the Step Lively Polka Dots Doormat ($45). It's a modern and fun option I'd love to see at someone's door before I ring their bell. But my favorite has got to be that whimsy Hippo Door Mat ($34) by Droog. Talk about a quirky and welcoming surprise.
While there are a plethora of options for the material used to create a gorgeous indoor rug for your front door, you'll need a mat that will stand up to the dirty shoes crossing over your threshold. I've pulled some sweet options for every budget!