Stylish Office Supplies
Making the Most of Your Tiny Desk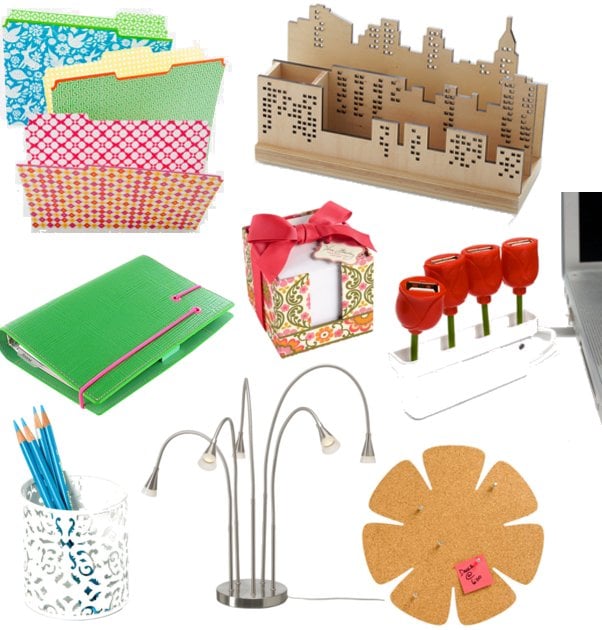 Whether you're in the process of sprucing up a small office or you're about to head off to college, having a comfortable work space at your home base is integral. We all know there's nothing worse than being stressed when you're on the heels of a huge project or you're trying to cram the night before a big exam, and clutter on your desk only creates more stress. You may be glued to your desk at your day job, or if you're a college-aged kid, you may be planning to live at the library, but having a space to work from home, regardless of size, can make your life far easier.
For all the working women, I love this Sort and the City Desk Organizer ($30). It's a great way to keep files together, and I love the wooden cosmopolitan scene. Its unassuming color would be a great addition to any desk. For the collegiate ladies out there, I'm a huge fan of the USB Tulip Hub ($22). These little guys will be your best friend at the library when you're working on a paper or preparing to print. Instead of a boring design, mix it up with this portal pot of tulips.
You may be tempted to fill up that desk with tchotchkes, trinkets, and a million framed photos, but take a step back and re-examine the scenario. Instead of the cluttered chaos, choose practical office accessories with flair!