Stylish Thank-You Cards
11 Designs to Make Thank You Even Better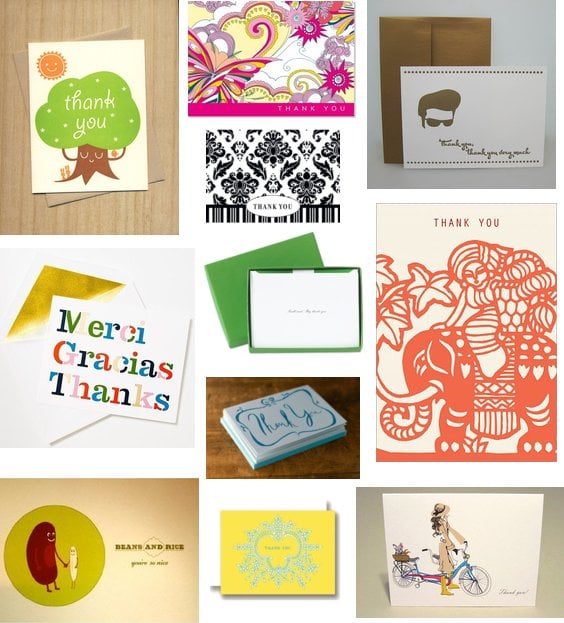 I'm a big believer that nothing says thank you more than a heartfelt, hand-written note. While a short and sweet email would certainly suffice, there's something that feels natural about sending, or receiving, a note via snail mail. If you're going to go the extra mile to show your appreciation, you might as well do it right with a card that makes a statement on its own.
I've gotten a million compliments on my Kate Spade Thank-You Notes ($25.) Not only are they super sleek and understated, but I love their cursive matter-of-fact message: "Small card. Big thank you." It's a great option if you're sending a thank-you note after an interview or to give thanks to an end-of-Summer hostess. On the opposite end of the spectrum, I'm also partial to those crazy cartooned Beans & Rice Notecards ($17). The quirky message, "Beans and Rice, you're so nice," surprisingly does the trick.
Whether you're into cards that are silly and sweet, or you prefer thank-you stationery bursting at the edges with a bold print, I've pulled a selection sure to inspire those who recall the lost days of snail mail. Do you normally send a thank-you card to say thanks? Or are these "tangible" cards reserved for birthday celebrations or big gifts?