Tabletop Decor Holiday Gifts
Holiday Gift Guide: Gifts For the Hostess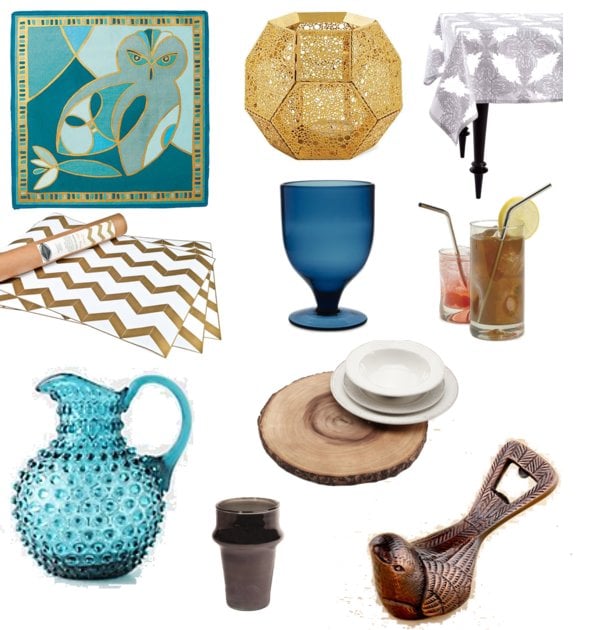 Let's be honest, half of the fun of entertaining is setting the scene! So, gift the hostess in your life beautiful tabletop items to style her next soiree.
These eco-friendly, stainless steel straws ($10, middle row, right) are ideal for sprucing up cocktails. Not only do they help to keep drinks cold, but you can throw them in the dishwasher to be used again and again ($10 for ten, second row, right). Who says it's all about what's on the table? Admire your drawers with these gold chevron liners ($25, second row, left). They have a faint smell of jasmine and bitter orange that will lightly scent your table linens. Decorative and functional, you'll want to leave this lovely Bird Bottle Opener ($10, bottom row, right) perched on your bar.
My favorite pick is this set of four teal, powder blue, and gold cloth napkins ($38, top row, left). A cross between a Pucci print and a Picasso, these napkins were designed to look just as lovely folded, rolled in a napkin ring, or laying on your lap.