Tea Party Decor
All You Need For Hosting a Seriously Civilized Tea Party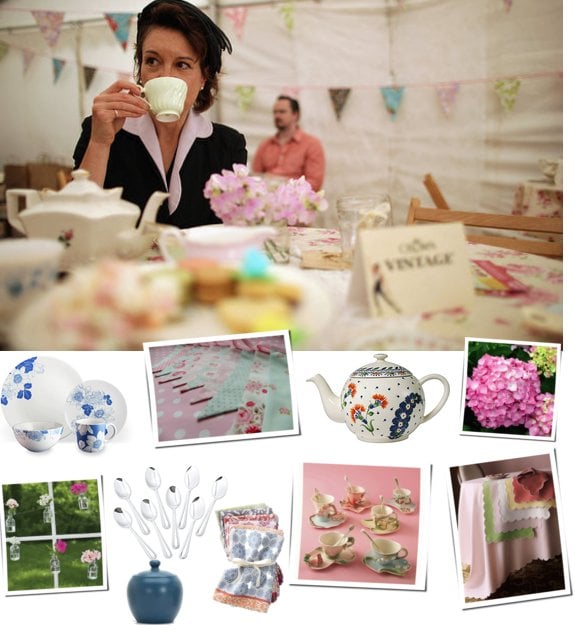 There's something so civilized about a tea party. It's also a great opportunity to slow down and enjoy the simpler things in life, which is something most of us don't do often enough. So, forget the multitasking for a few hours, gather up your best girlfriends, and sit down for a chat and a cuppa. Make sure to serve some yummy biscuits, and brew up a strong pot of black tea.
Serve your tea in a truly charming teapot, like the Gien France Ronde d'Orient Tea Pot ($260, top row, middle right). Imported from France, this teapot's design was inspired by Turkish and Mediterranean ceramics. I love the orange carnations and contrasting cobalt blue designs.
Mix patterns with the Anthropologie Nifty Napkins Set. ($22, bottom row, middle left). This set of six cotton jacquard napkins is sure to make a splash when paired with the other eclectic patterns in your tea party set.
Shop the rest of the set, from sugar bowl to teacups to flowers and much more by clicking on each image.