Tea Towels For Summer Kitchens
Roundup: Summer Fresh Tea Towels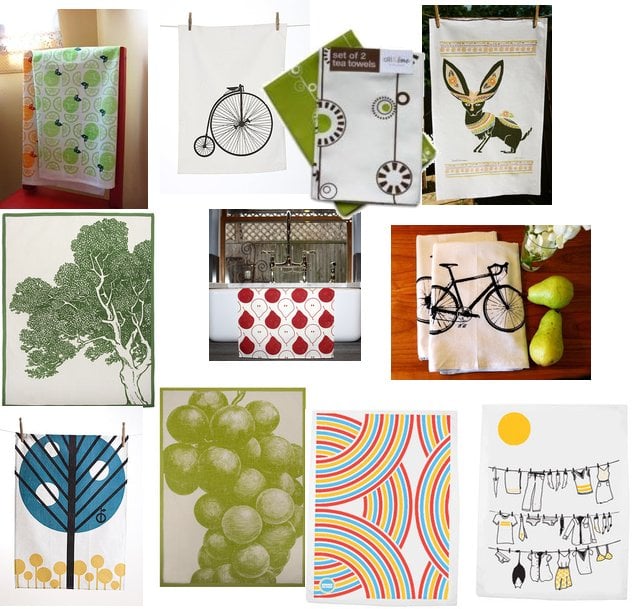 What's one surefire cheap and easy way to update your kitchen this Summer season? With a tea towel, of course. There's no need to repaint the walls or install new cabinets to freshen up your kitchen's look. Instead, just hang a bright and playful tea towel from the door of your oven or over the lip of your sink to announce the change of seasons. There are nearly too many to choose from this season, so here's my advice for finding a favorite.


First, find one that works with your kitchen's color scheme. This could mean either matching tones found in your cabinets or wall color, or finding a contrasting color that makes the paint or cabinet color pop. For instance, a light blue kitchen cabinet would look fantastic paired with the Foxy and Winston Red Bartlett Pears Tea Towel ($14). The bright red pears are screen-printed with soy inks onto an organic cotton tea towel, and are designed in Red Hook, Brooklyn.

Also, make sure to choose a design that resonates with your sensibilities or affections. Bicyclists will dig the 10 Speed Bike Towel ($12 for a set of two), while aspiring arborists will smile over the Thomas Paul Tree Tea Towel ($20). To shop the rest of the look, just click on each image.