Thanksgiving Hostess Gifts
Show Gratitude to Your Thanksgiving Hostess With These Gifts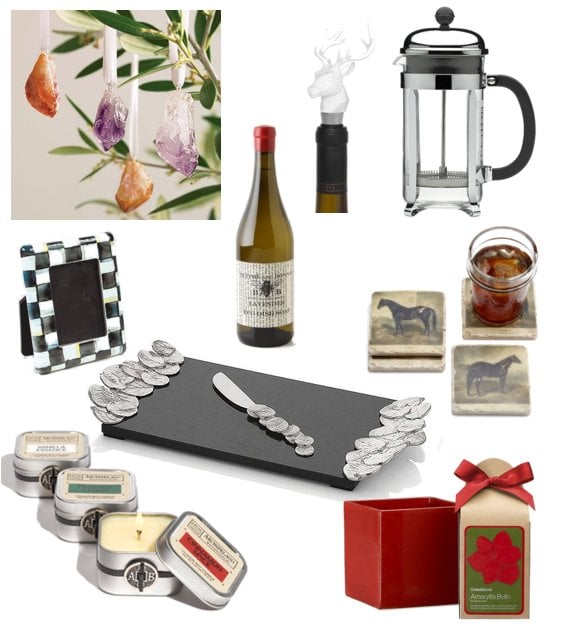 If you're not the one running the kitchen this Thanksgiving, be sure to show gratitude for all of your host's hard work with a sweet token of your appreciation. Whether it's a close friend or a family member, they'll be sure to appreciate a thoughtful gift that helps ring in the holiday spirit.
Get the holiday ornament spirit kicked off right with these unique Amethyst or Citrine Crystal Ornaments ($35 for set of 12). I love the idea of mixing these ornaments on a big, gorgeous tree right next to your traditional globes. Archipelago Botanicals Holiday Soy Candles ($25 for a set of three) come in the festive scents of vanilla essence, frosted cedar, and cinnamon spice, sure to help your hostess enjoy the beautiful scents of Winter all season long. If your hostess has a bit of a green thumb, she'll adore this Square Red Planter with Red Amaryllis Bulb ($30). The set will help her grow a dramatic Amaryllis bulb nearly anywhere indoors. Take the heartache out of doing all those dishes! Attach a little note offering your help after the meal to this Blithe and Bonny Dish Soap ($28) that comes in lavender or grapefruit scents. Just be sure to jump in that kitchen when the meal is over.
Any other great gifts for a Thanksgiving host or hostess? Share your thoughts below!