Top Design, Finale: "House Challenge"
Top Design, Finale: "House Challenge" At long last, we're down to the final three contestants on Top Design: Ondine, Nathan, and Preston. I actually really like each of these contestants, and would be happy to see any of them win the grand prize of $100,000 to expand their design business, as well as a feature in Elle Decor. (Though of course I have my favorite, as I'm sure you do.) For the second half of the finale, the three contestants must finish decorating the rest of their townhouses, which they started decorating in Episode Nine.
The contestants start off the finale on a shopping spree sure to make any Casa reader green with envy, hopping from wallpaper shops to antique stores to warehouses stocked with gorgeous furniture. When the contestants meet up with India, they get a surprise: Natalie, Eddie, and Andrea are back to help the designers on their homes. Uh-oh: Eddie's matched up with Preston, and we all know from previous episodes that Eddie completely hates Preston. Poor Preston.
Ondine's concept for her home is retro glam, while Preston's back with his concept of traditional modern (which Eddie seems to hate, incidentally). Nathan's concept is a little more conceptual (at one point he describes his hall wallpaper as "Golden Girls disco"). Eddie's still up to his douchey antics; he shirks his duties and, at one point, leaves his phone on the stairs when Preston is trying to give him instructions. The designers all seem really stressed out by the time line, and the many projects which seem to be nowhere near completed.
To find out who won Top Design,
.
After a grueling two days of work, stress, and worry, the contestants' rooms all look beautiful. I loved Nathan's self-painted dining room art, as well as his office's collection of eclectic, tightly grouped framed art and photos. Preston's monochromatic molding in the guest room was wonderful, though I wish he had shown a little more personality in his styling. And Ondine's little girl's bedroom, with its circus-bright yellow-striped walls, was bright, fun, and perfectly designed.
In the end though, there can only be one winner, and that winner is . . . Nathan! I have to say, I wasn't expecting them to go with the eclectic, wildly creative Nathan, but I'm so pleased that he won. He showed the most individuality of all of the designers, and I'm glad that he was rewarded for his imaginative designs. (Oh, and now that it's all over, I can tell you that he's been my favorite for the past several episodes.) Congrats, Nathan!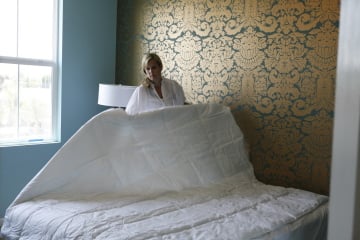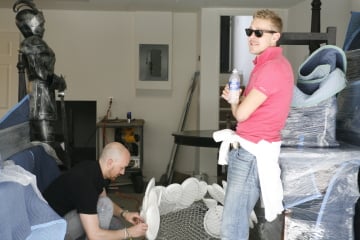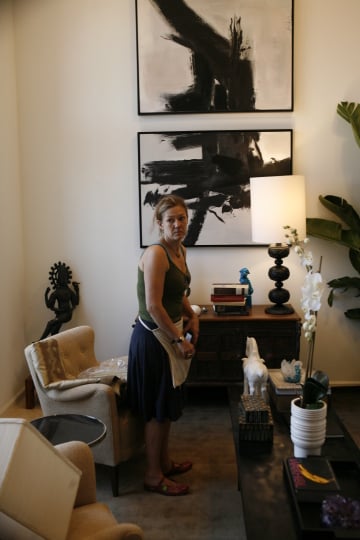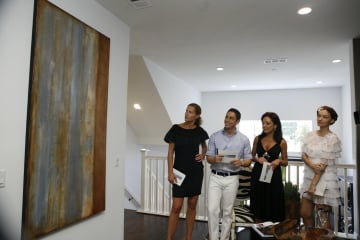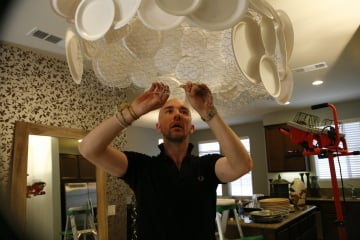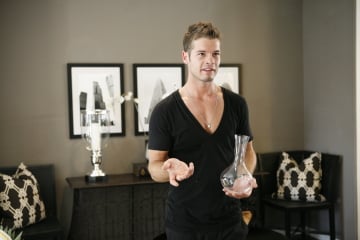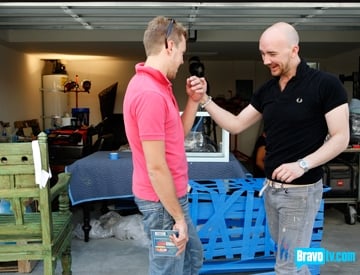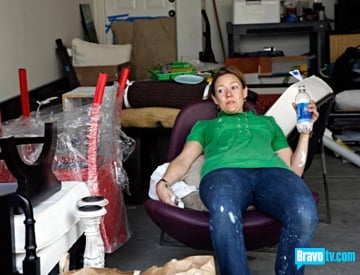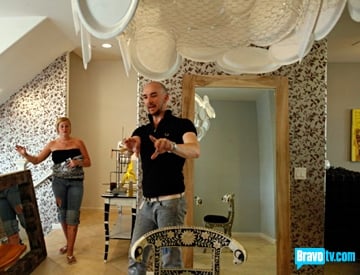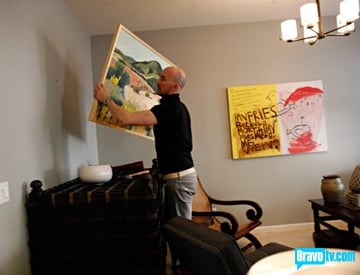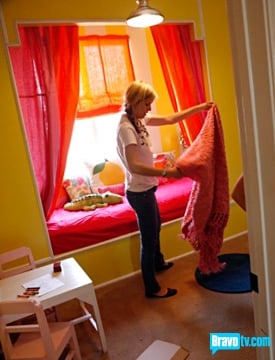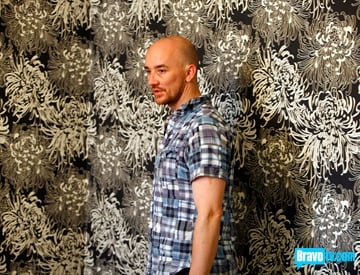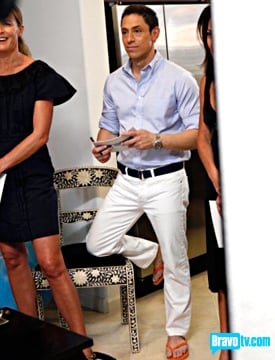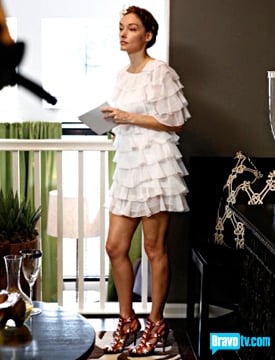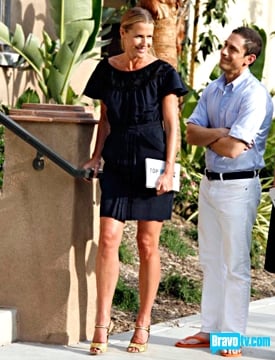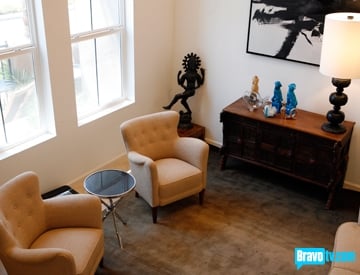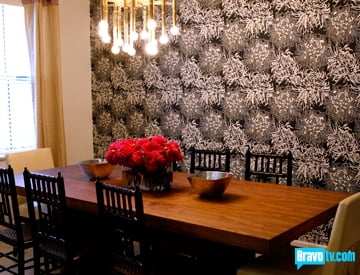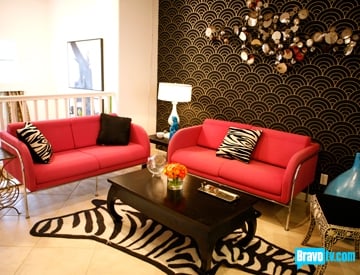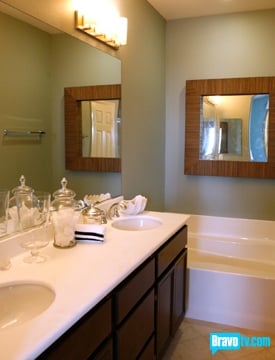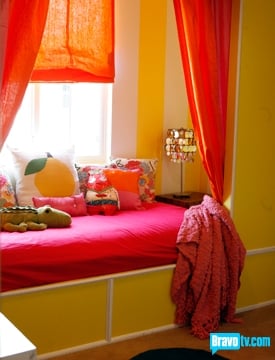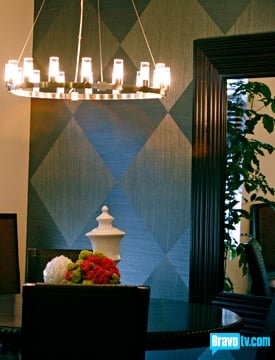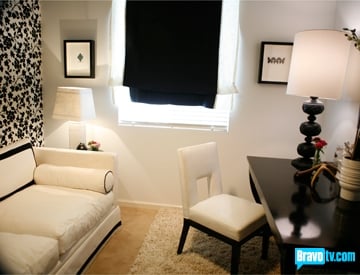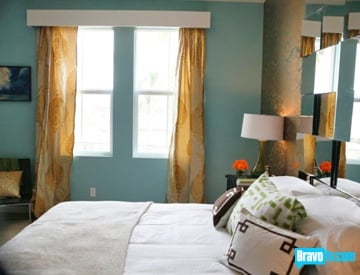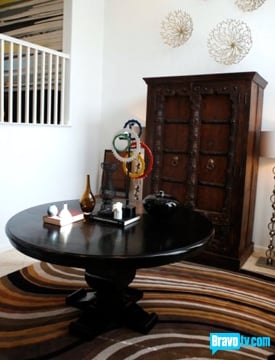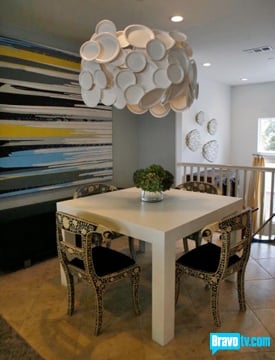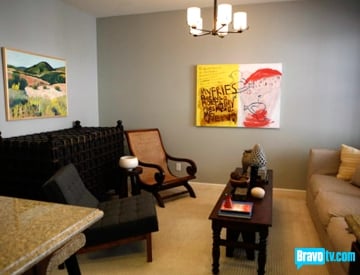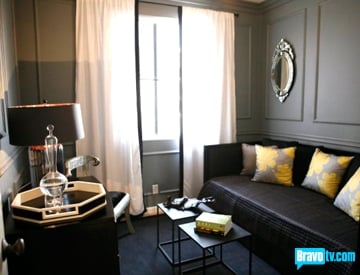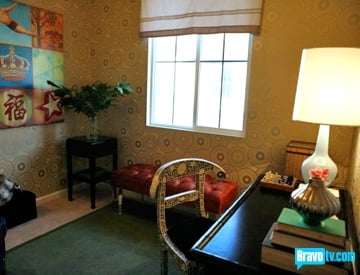 Photos courtesy of Bravo