Tory Burch and Famed Photographer Tina Barney Find Artistic Influence in Tory's Apartment!
Tory Burch and Famed Photographer Tina Barney Find Artistic Influence in Tory's Apartment!
When I caught a glimpse of Tory Burch's Spring 2010 collection, shot by famed photographer Tina Barney, it was obvious that the photo shoot's sophisticated, European-style set was meant to be an important part of the images. The décor in this shot alone is so captivating, and the wallpaper-esque apparel is hard to ignore. As it turns out, the apartment featured actually belongs to Tory Burch, and she hired Barney to shoot a series of limited-edition prints of a fictional family there. Barney is actually best-known for her photographs of well-to-do family and friends in equally glamorous settings, so it came naturally to her. You can get a peek at some of these in Barney's new book Players, set for release in May.
During a behind-the-scenes talk with Tory during the shoot, Barney had much to say about her enthusiasm for decorating. Here are a few excerpts:
On people matching their interiors:
What I've said in my book is I'm always curious of the way people tend to dress, the way that they decorate their houses, and that sort of is evident in my pictures. Their clothes sometimes sort of match their interiors and they're not even aware of that.
There's more to hear from Tory and Tina about finding influence in interiors and more gorgeous rooms in Tory's apartment to see!
Barney on the importance of interiors in photography:
I'd like to go back and say without an interesting interior, I can't make an interesting picture. For instance, a white seamless background to me . . . I would just not be interested. So the context the person's in, just like today, the matching of the clothes, but also every object in the room, from the lamps to the frames to the antiques that we all collect. And the art on the walls is very interesting, and a great kind of narrative that you can always play with it.
Tory on her inspiration for her Spring 2010 collection:
When I started this collection, I was working on my apartment, and I found a lot of things were going hand in hand. A lot of what I was picking up for the apartment was sort of translating into a lot of the boards or the inspiration for the clothing.
Behind-the-scenes shots of Tory Burch's apartment from her Spring 2010 photo shoot: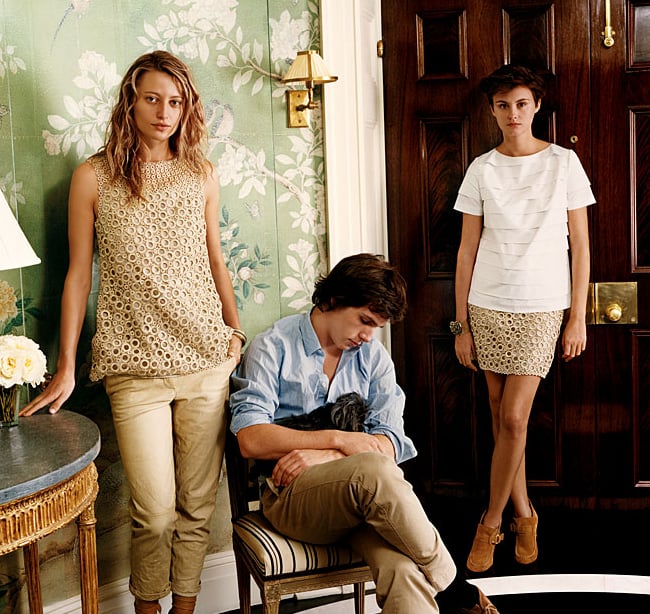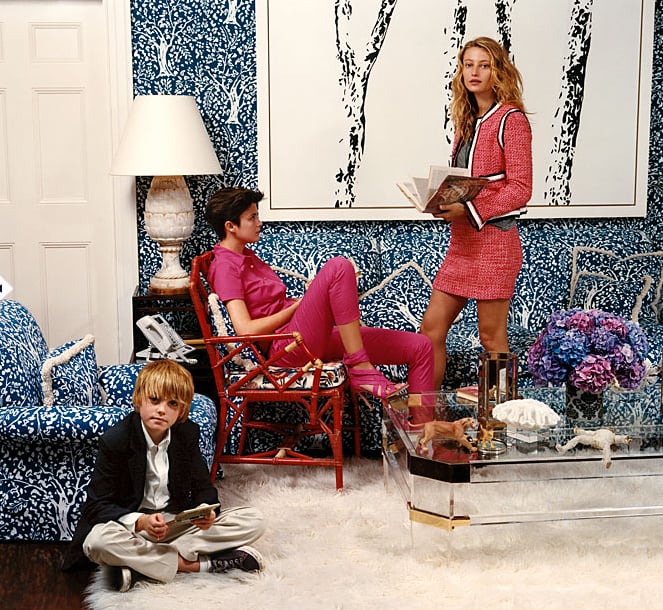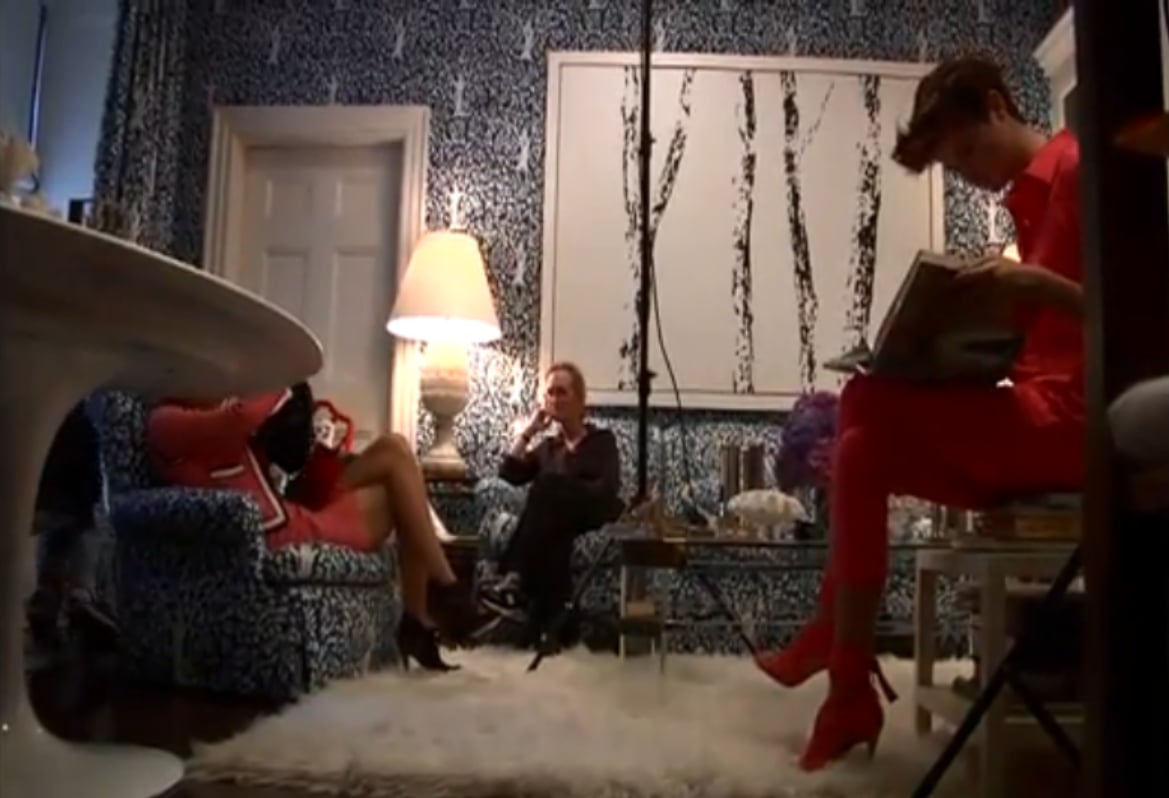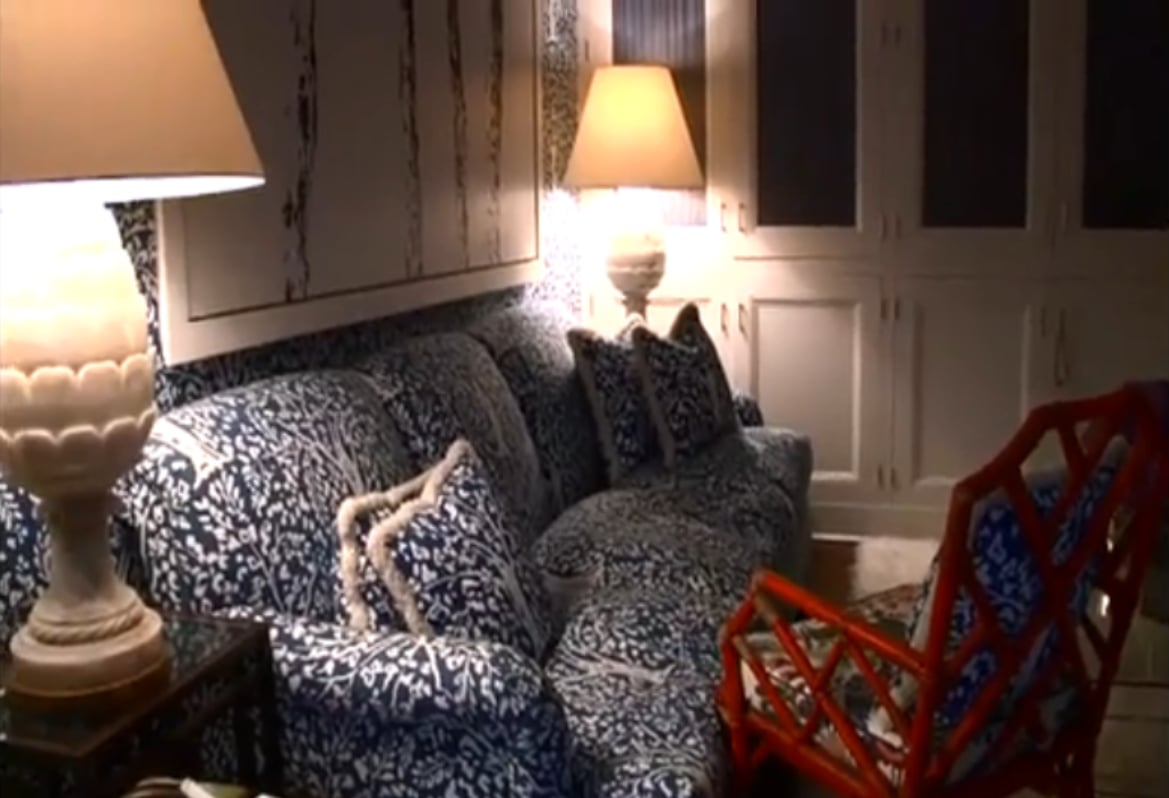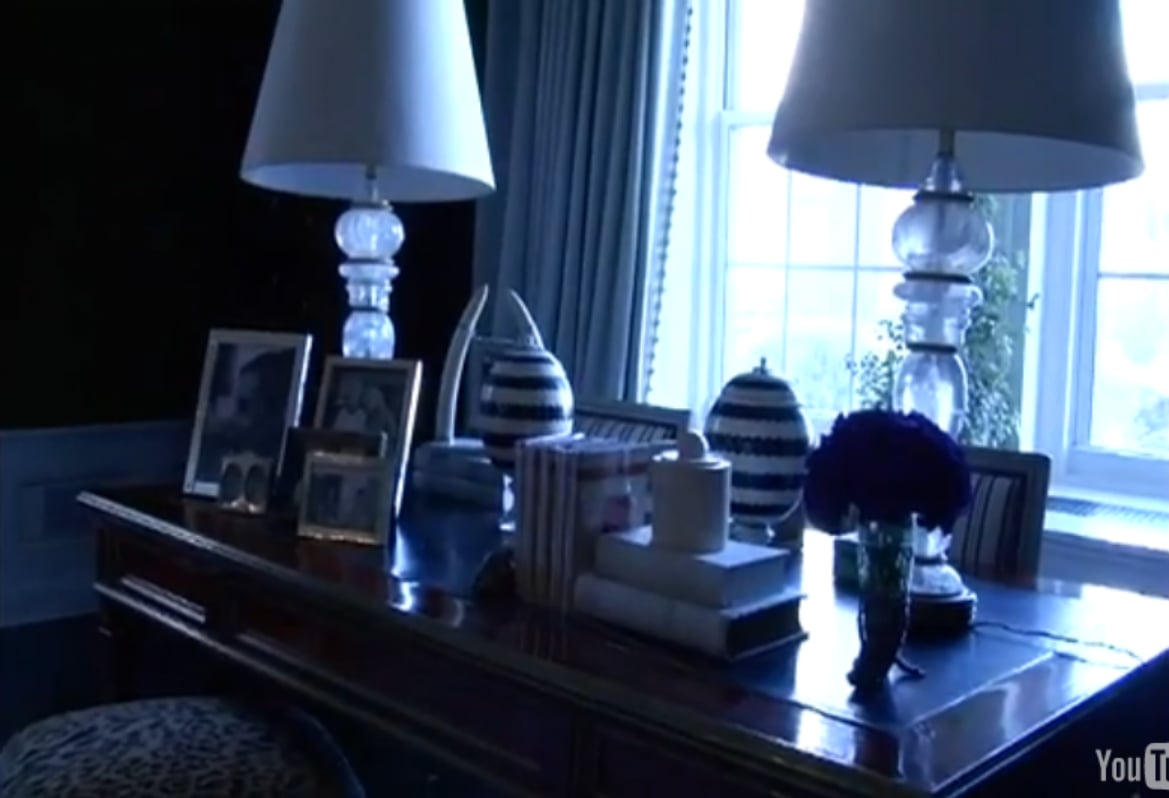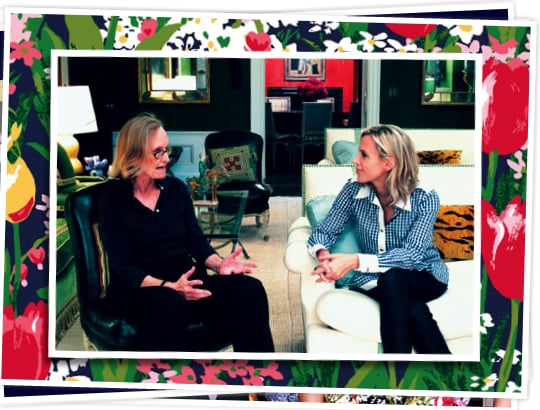 And check out a video from the shoot!