Using Toys in Adult Home Decor
Toys That Can Work as Décor in Any Grown-Up Room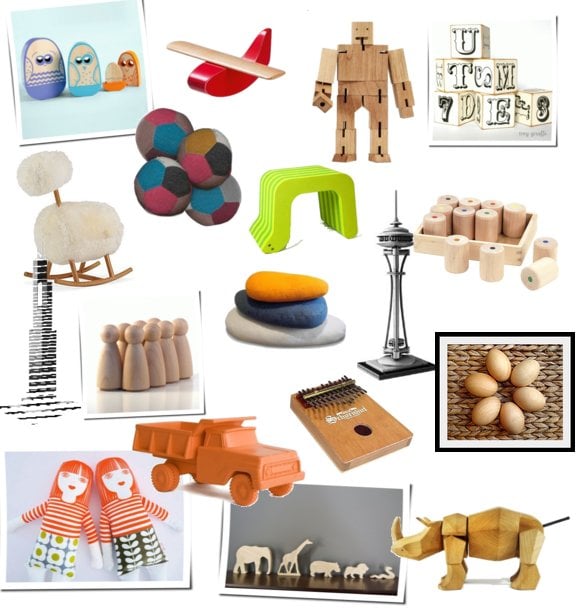 David Weeks, a lighting designer who's ventured into the world of toy design, was recently featured in the New York Times talking about how his
line of wooden animals for Areaware are apparently as popular with adult clients as they are with the under-10 set. And really, what's not to like? The designer's sophisticated wooden toys appeal to design lovers of all ages.



Why not add a few toys to your own abode that can satisfy both grown-ups and kiddos? Even if you don't have kids, they're a great resource when you want your friend's grubby-fingered 5-year-old bruiser to avoid grabbing your blown-glass vase. Why not offer him a Wooden African Animal Set ($29) instead? In the times when you're not visited by preschoolers, you can parade the animal set across a bookshelf or mantel. They double as sculptural objects while maintaining a pleasingly low price point.



Other favorites included Weeks's Cubebot ($25), a wooden robot that folds up into a cube shape, as well as artist Jane Foster's Orla Keily-skirted, '70s-inspired Soft Dolls ($56, bottom left). Use them as a boho pillow substitute when you're not handing it to a kidlet to cuddle.

Interested in any other finds? Shop them by clicking on each image.