Velvet Home Decor
Lap of Luxury: Fall's Velvety Trend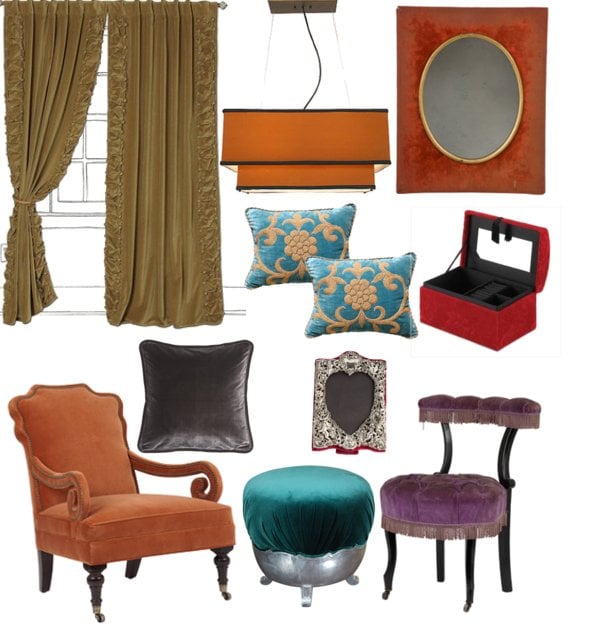 Velvet has long been associated with nobility and elegance, and this Fall, the oh-so noble fabric has made a serious comeback with some much-needed, updated charm. All over the showrooms, warmer Autumnal colors and rich jewel-toned shades provide perfect hues for the velvet trend.
I adore the bright pops of velvety orange that The Penelope Chair ($1,300) from Jayson Home brings to the table. If you're looking to incorporate velvet in an even more unexpected way, consider a modern lighting option like this Fiona Chandelier ($300) from Cindy Crawford Home.
Maybe you're not prepared to jump on the velvet bandwagon full throttle, but you'd be willing to test out a look or two in your home. I'm currently loving these retro and romantic Parlor Curtains ($150-210) from Anthropologie. The sandy color of these heavy curtains makes them a pretty funky treat for your windows. If the curtains are still too much of a commitment, but you'd love to test out the texture of velvet, consider this sweet little Red Velvet Jewelry Box ($20). It's got a classic vibe, updated with a cute black tassel.
I'm interested in your thoughts. Are you totally into the luxurious vibe of velvet, or is it simply not your thing?