Vintage Baseball Posters
Roundup: Let's Play Ball!
Baseball games have been a constant at our house this year, from attending home Giants games to watching them on TV and listening to them on the radio. If your household has a similar preoccupation, celebrate your love for the game by adding some vintage baseball poster art to your walls.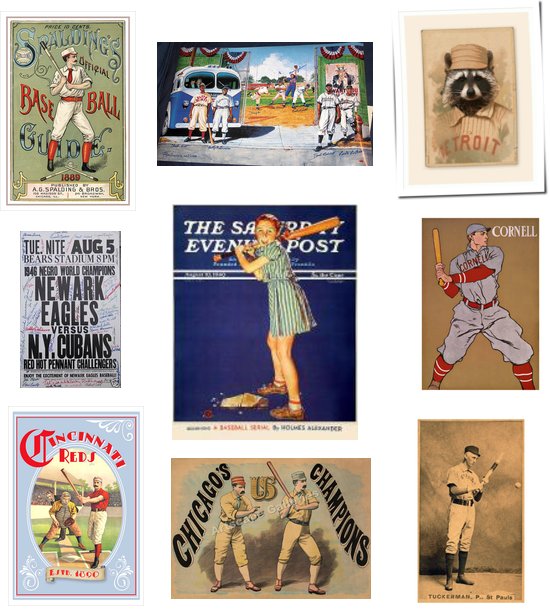 My current favorite is the darling Saturday Evening Post cover (middle row, middle poster) from Aug. 10, 1940. Painted by Douglass. Contact the Julia Santen Gallery for pricing information.
Head to eBay to pick up this Signed Newark Eagles vs. NY Cubans Poster ($274). This replica game-day poster has been signed by 51 players. The poster itself was produced on cardboard as an advertisement and comes with a detailed letter of authenticity.
For something a little more whimsical, you can pick up Rabid Charlie Racater of the Detroit Wolverines ($13, top right). According to the artist, "During his day, Charlie Racater was one of the more popular players in the National League, despite his unfortunate nickname.
He played second base for the Wolverines from 1883-89."
To shop the other posters, just click on each image!