Vintage Camera Decor
Lights, Camera, Decorate!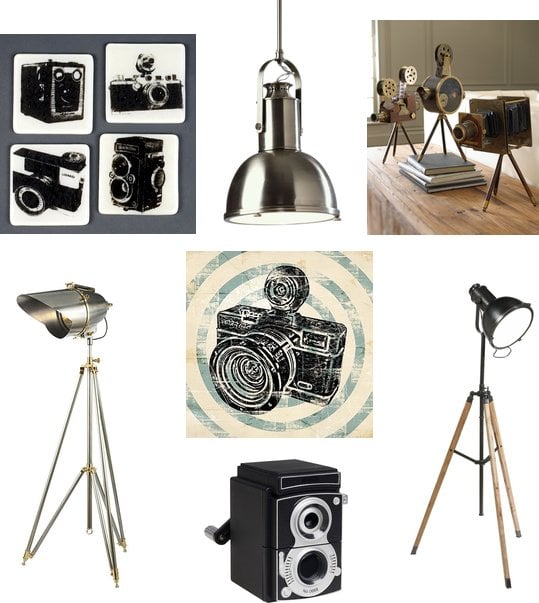 Photographs are an easy and versatile way to decorate any home, but your decorating inspiration doesn't have to be limited to the pictures themselves. The cameras, lights, tripods, and film used to produce those photos make for equally beautiful decor!




If you've got the photography bug too, first invest in a vintage-style camera (bonus points if you learn how to use it) and display it proudly. Then augment your shutterbug display with a photographer's floor lamp ($649), adorn your coffee table with a set of vintage camera coasters ($60), and keep your pencils in sharp focus with a camera pencil sharpener ($14). Need more lens love in your life? Shop the rest of the items above!