Whitney Port's Home Pictures
How Whitney Port Sneaks Summer Into Her Winter Home
Even in the thick of Winter, Whitney Port's loft in Venice, CA, feels like a vacation. Featured on Domaine Home, the reality-star-turned-fashion-designer's home is an ideal work/live situation. With four levels that include a lounge-like space for watching movies, an open dining room that connects to the kitchen, a living room, and a bedroom, the loft serves as a reprieve from the bustling streets of Venice. Natural lighting aside, it's Whitney's Californian cool-girl decorating sensibility that really brightens up the space. Keep reading to snag the staycation vibe for your home, and check out Domaine Home for more pictures!
Find a flamingo: Flamingo decor has come a long way from the plastic lawn statues you may have spotted in your neighbor's yard. For a pop of tropical hot pink, follow Whitney's lead, and work a flamingo art print into your gallery wall.
Embrace navy as the new neutral: If beige is starting to feel a bit safe, then consider switching to navy. Whitney's navy sofa adds subtle color to her living room without clashing with her wall of colorful art.
Introduce weathered wood: Aside from not having to worry about every ding or water stain, a coffee table made from salvaged wood also adds a heavy dose of soul to a space.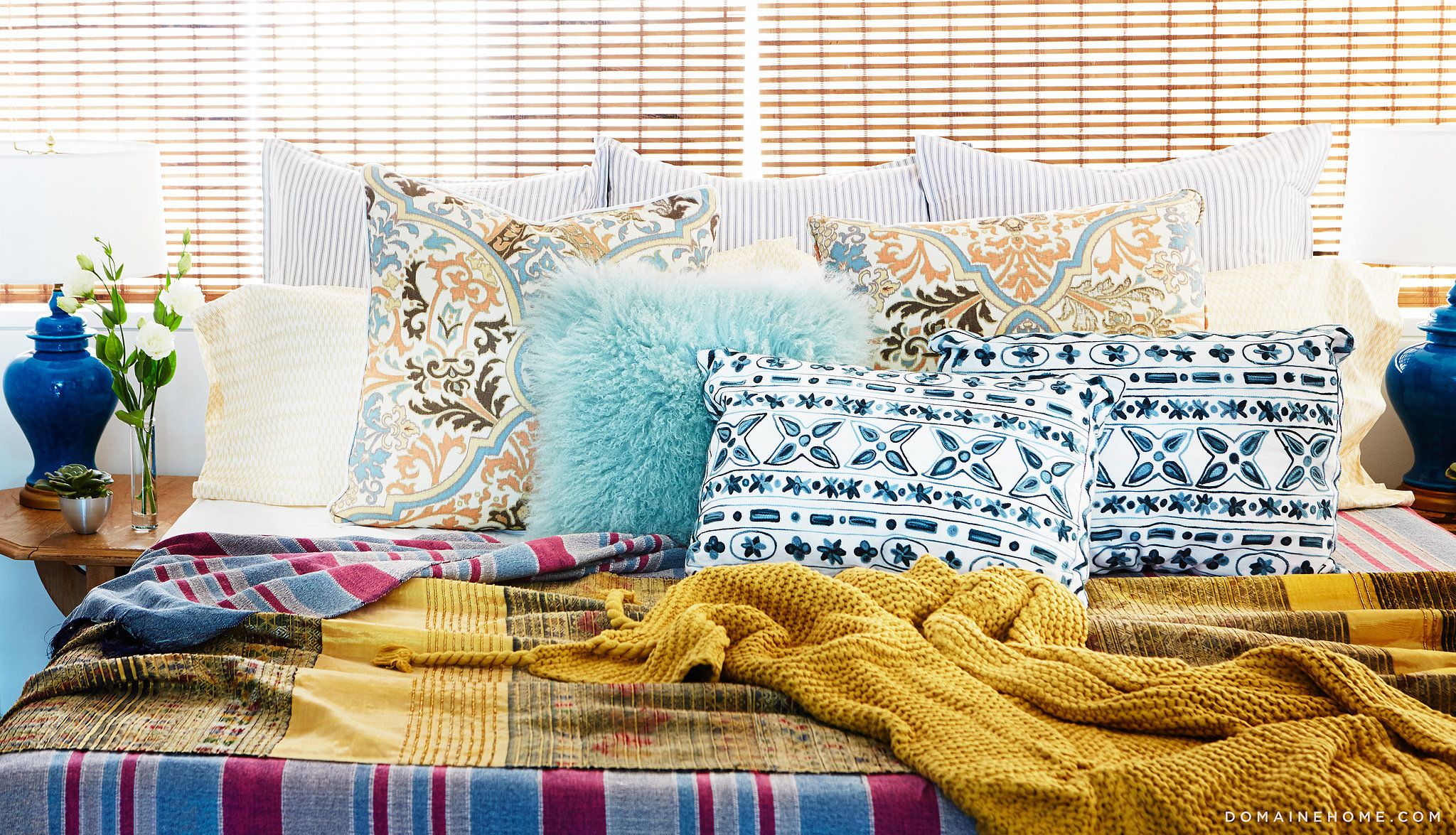 Go natural with bamboo: Skip the tiki bar, and opt for something a little more subtle, like bamboo blinds. Like sisal rugs, their honey tone and fibrous texture makes them an especially great layering piece. While they're perfect for providing filtered light, you might want to consider adding curtains for privacy and lighting control.
Pick a plant: Have a black thumb? That's OK! These low-maintenance plants are ideal for the novice gardener but still capture the feel of a lush rain forest.
Welcome to the jungle: Let your closet live on the wild side with Whitney's Palm Jungle wallpaper from Cole and Son. While an accent wall sufficed for her walk-in closet, a smaller closet could get away with having every wall covered. Silver lining? We think so!