Winter-Inspired Aromatic Gifts
Holiday Gift Guide: Winter-Inspired Aromatics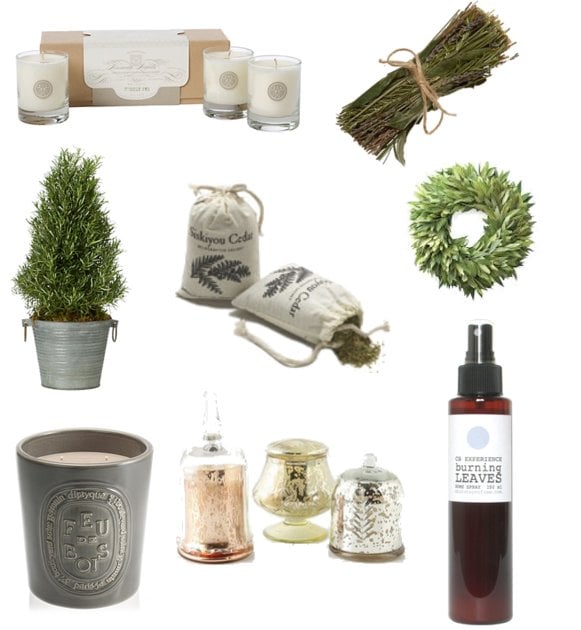 We all get the urge to nest when the Winter chill hits, but creating a cozy atmosphere involves more than just decking your halls. Engage all of the senses with wintry, woodsy scents that will delight the homebody in your life.
A Christmas-tree-shaped Rosemary Tree ($58, middle row, left) adds a piney freshness to any space and can even double as a no-hassle tree — just add white lights and a cluster of metallic spraypainted acorns and pine cones at the base.
Diptyque teamed up with esteemed porcelain manufacturer Virebent to create this indulgent, five-wick, Feu de Bois Large Candle ($275, bottom left), which can be used indoors and outdoors.
This Siskiyou Cedar Sachet ($10, middle) captures the intoxicating scent of these trees found only in the remote, Northwest coastal mountains. Also known as "Ginger Cedar," your closet and drawers will take on a similar spicy fragrance. My favorite gift for those with outdoor fire pits is this Fir Fragrance Log ($12, top right) made of dried rosemary, lavender, bay, and eucalyptus. A treat for fireside entertaining, your guests will feel like they're in a frosty forest instead of your backyard.